Meet The Faculty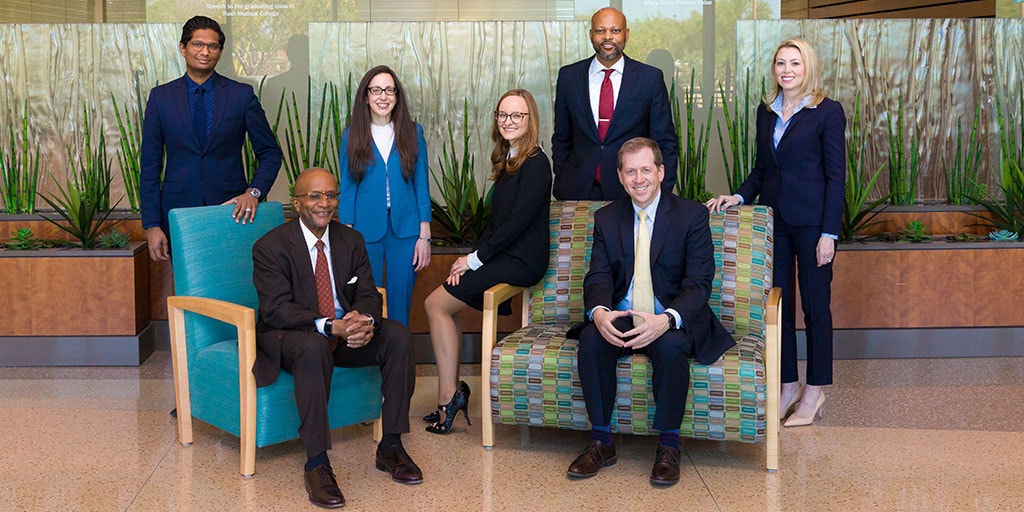 Faculty
The Advanced Heart Failure and Transplant Cardiology Fellowship includes five cardiologists, three cardiovascular transplant surgeons, and 11 mid-level providers.
You have direct access to the cardiology faculty at Mayo Clinic in Arizona throughout your training in the Advanced Heart Failure and Transplant Cardiology Fellowship.
Physicians, scientists, residents, students, nurses, and allied health staff members work as a team guided by our mission statement. In addition to caring for patients in clinical practice, Mayo Clinic's faculty is committed to teaching and facilitating the growth of medical knowledge. Many of our faculty members have published and lectured extensively and are highly regarded in their fields.
Advisers and mentors
You may choose a mentor in research. In addition, the program director counsels and assists you on career development during your quarterly meetings.
Visiting professors
Many prominent professors visit Mayo Clinic in Arizona each year. They present their work during lectures, participate in hospital rounds, and have informal discussions with trainees. You are encouraged to take full advantage of these educational opportunities.