Resident Life
Trainees in the Dermatology Residency program love all the opportunities that being at Mayo Clinic affords. Outside of work, residents are able to enjoy the Phoenix/Scottsdale areas and their numerous attractions.
While Phoenix is the fifth largest city in the nation, it is unique in its closeness to wilderness and nature, providing opportunities to enjoy both city life and the great outdoors.
Here are just a few recommendations from our current residents:
Food/drink: There are many options of cuisine from all over the world. Some local favorites include Pizzeria Bianco, Glai Baan, Little Miss BBQ, FnB, Harumi Sushi, The Sicilian Butcher, and more. There are numerous options for sweets including Sprinkles Cupcakes, Crumbl Cookies, Sweet Republic artisan ice cream, frozen yogurt, and more. Abundant nightlife can also be found in Old Town Scottsdale.
Arts/culture: There are several museums in the Valley, including the Phoenix Art Museum, Desert Botanical Gardens, Children's Museum of Phoenix, the Arizona Science Center, and the Musical Instrument Museum. Some museums offer free admission days, and the Resident and Fellow's Association sometimes offers free admission as well.
Attractions: In addition to the museums mentioned above, family-friendly attractions include the Phoenix Zoo, Wildlife World Zoo, OdySea Aquarium, and SeaLife Aquarium. Scottsdale Quarter, Kierland Commons, Fashion Square, and Old Town Scottsdale also offer a variety of shops and restaurants to enjoy.
Sports: Phoenix is home to many professional sports teams. Of major-league sports, there are the Arizona Cardinals, Arizona Coyotes, Arizona Diamondbacks, Phoenix Suns, and Phoenix Mercury.
Concerts: There are numerous performance venues to catch nationwide tours of various pop, R&B, hip hop, country, alternative, indie, and rock concerts. Some of these include Marquee Theater, Celebrity Theatre, Arizona Federal Theatre, Mesa Amphitheatre, The Van Buren, among others.
Water activities: Despite being a desert, there are various lakes and rivers around! There is the Salt River, where you can kayak, paddleboard, or tube down. There are also various lakes, including Saguaro Lake, Lake Pleasant, and Canyon Lake for boating, kayaking, or paddleboarding.
Nature/hiking: Many of the residents love all the nature and hiking that Arizona has to offer. There are various mountain preserves for hiking within the city. Additionally, the Superstition Mountains are an hour away with various trail options. Tonto National Forest, Prescott National Forest, and Coconino National Forests are all within close proximity and provide abundant hiking, off-roading, and camping activities.
Day/weekend trips: There are abundant day and weekend trips from Scottsdale. Going North in the summer to Sedona or Flagstaff often provides cooler weather for camping or hotels to escape the heat. In the winter, skiing and snowboarding can be found at Snowbowl in Flagstaff. The Grand Canyon is only three hours away! Lake Powell is near the Arizona border with over 2,000 miles of shoreline for boating, kayaking, or camping. Other cities within driving distance include Tucson (1.5 hours), Las Vegas (5 hours), San Diego (5.5 hours), and Puerto Penasco in Mexico (4 hours).
Golf: There are unlimited golfing opportunities within Arizona, including the Waste Management Open every year.
Wellness initiatives
Fitness centers
Well-Being
Groups on campus
Fitness centers
While training at Mayo Clinic's campus in Arizona, you can have access to the Arizona State University fitness complexes throughout the valley.
All Arizona learners can also sign up to take fitness classes and health workshops through the department of Integrative Health or through the Mayo Clinic Well-Being program.
Well-Being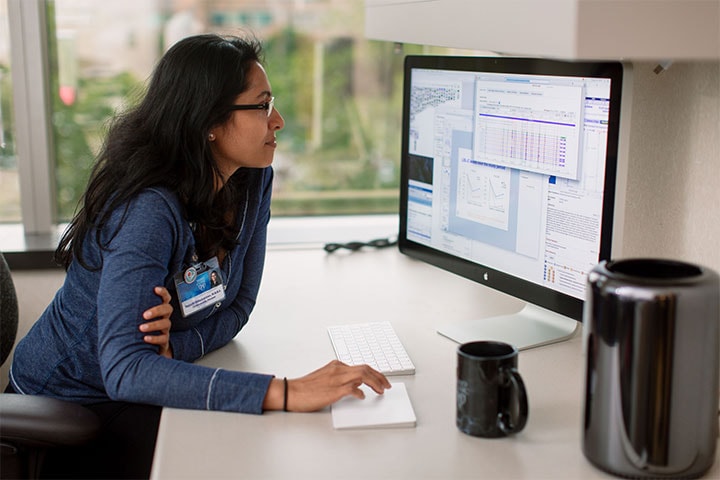 The Student Services office provides resources to promote academic, emotional, social, cognitive, financial, and physical well-being. Career and academic services include academic advising, peer tutoring, and accommodations for learners with disabilities or health conditions. Mental health services, counseling, interview practice, and a variety of enrichment sessions on topics like budgeting, resiliency, and stress and burn-out are also available through the Student Services office.
Groups on campus
Opportunities to join a variety of groups on campus provide regular social activities and can help enhance your training while connecting with a broad group of peers.
Trainees have the opportunity to join a Mayo Employee Resource Group (MERG) at any time during their training program. Current MERGs on the Phoenix/Scottsdale campus in Arizona include groups based on African, Asian, and Latino heritage as well as groups focused on global health, leadership development, LGBTI and differently-abled staff and allies, and veterans.
"Mayo Clinic in Arizona has provided a wonderful dermatology education and a great life outside of work. Arizona has so many opportunities to have a fulfilling life at work and outside of work.
"There are a plethora of outdoor activities that can be enjoyed year-round, including hiking, biking, boating, camping.
"There are also many different restaurants that I love to explore. The summers here are not as bad as people anticipate, and I find them much more enjoyable and tolerable than very cold winters. As the fifth largest city, there is something for everyone in Phoenix."
Jamison Harvey, M.D.
PGY-4
"Mayo Clinic has offered a great environment for learning the art of dermatology. I have particularly enjoyed having my own continuity clinic during all three years of residency. This has given me ample time to develop my own practice and feel comfortable prescribing systemic medications including methotrexate, mycophenolate, biologics, IVIG, and rituximab.
"Our rotations at our county clinic have given me experience with skin of color and socioeconomic diversity. Our Phoenix Children's rotation has given me confidence with pediatric dermatology.
"With regards to Scottsdale and Phoenix, I have enjoyed the year-round sunny weather. The mountains are a short drive away to escape the heat in the summer and there are plenty of great outdoor and indoor activities to keep one busy all year."
Collin Costello, M.D.
PGY-4
Life as a resident
Explore just a few ways residents maintain balance between work responsibilities and hobbies, family, and friends outside of the clinic.