Meet The Faculty
Mayo Clinic's Department of Laboratory Medicine and Pathology in Rochester, Minnesota, is one of the largest clinical laboratories in the world. A highly skilled team of medical professionals including physicians, scientists, medical technologists, medical technicians, lab assistants, biologists, chemists, microbiologists, geneticists, and other specialists work collaboratively.
Mayo Clinic Laboratories is the referral center for Mayo Clinic. Mayo Clinic Laboratories specializes in esoteric laboratory testing for health care organizations throughout the United States and around the world. Mayo Clinic Laboratories' mission is to support the local delivery of laboratory services through the provision of exceptional reference laboratory services and by providing support services that facilitate and augment community integration efforts.
The Division of Anatomic Pathology at Mayo Clinic's campus in Rochester, Minnesota, has more than 60 pathologists, with subspecialty expertise covering the entire field of surgical pathology. The division's faculty is organized around working groups dedicated to subspecialty areas, as well as general areas such as the frozen section lab, autopsy, and cytology.
The division is supported by full-service laboratories in:
Histology
Cytopathology
Immunohistochemistry
Molecular anatomic pathology
Molecular genetics
Cytogenetics
Frozen section
Renal pathology laboratory
Faculty members for Mayo Clinic's Gynecologic Pathology Fellowship are:
Leaders in their subspecialty fields nationally and internationally
Committed to educating the future generation of surgical pathologists
Conducting cutting-edge research, in collaboration with other Mayo Clinic divisions, with the goal of enhancing patient care
From the program director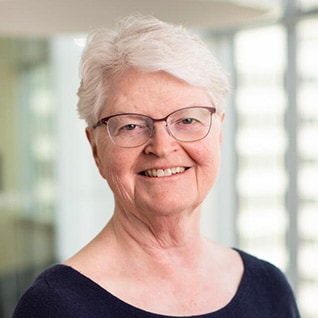 The Gynecologic Pathology section has eight faculty with a primary interest in gynecologic pathology ranging in experience from young faculty a few years out of fellowship, to mid-level faculty, to senior faculty with many years of experience. All are talented and informed teachers, across the microscope, via digital pathology, in conferences, and in formal lecture formats.
You will participate, with graduated responsibility, in both our in-patient service and external consultation practice. We receive 12-15 challenging consults per day from the United States and around the world. These include a mix of cases that present diagnostic challenges to referring general pathologists as well as unusual and newly described entities which often require ancillary testing including molecular testing and immunohistochemistry.
The faculty have clinical and research interests in more specialized areas of the field such as cervical lesions, unusual endometrial carcinomas, mesenchymal tumors of the uterus and female genital tract, epithelial tumors of the ovary, and digital pathology. You will have the time, funding, and opportunity to participate in these areas, or pursue a research interest of your own!
We are privileged to have access to the enormous resources of the Department of Laboratory Medicine and Pathology and Mayo Clinic Laboratories, with one of the largest test catalogs in the U.S., for testing our clinical cases and for research.
We feel these resources will allow you to develop the skills you need for a successful career in gynecologic pathology!
Debra Bell, M.D.
Professor of Laboratory Medicine and Pathology
Program Director
View publications
See full profile
Core faculty
One of the greatest advantages of training at Mayo Clinic is the approachability, accessibility, and collegiality of the faculty. Our faculty are committed to teaching and facilitating the growth of medical knowledge. Many of our faculty members have published and lectured extensively and are highly regarded in their fields.
Amy Clayton, M.D.

Professor of Laboratory Medicine and Pathology




Mark Hopkins, M.D.

Senior Associate Consultant, Anatomic Pathology




Yajue Huang, M.D., Ph.D.

Associate Professor of Laboratory Medicine and Pathology




Gary Keeney, M.D.

Professor of Laboratory Medicine and Pathology




Michael Roh, M.D., Ph.D.

Associate Professor of Laboratory Medicine and Pathology




Maryam Shahi, M.D.

Assistant Professor of Laboratory Medicine and Pathology




Amy Swanson, M.D.

Assistant Professor of Laboratory Medicine and Pathology



Advisers and mentors
Fellows are assigned dedicated faculty mentors who can provide comprehensive educational advice and personal support. Trainees meet with their mentors periodically throughout the fellowship to review progress and career goals and ensure that their educational needs are being met. Mentors also serve as a contact point for introducing fellows and their families to Rochester, Minnesota, and the Mayo Clinic system.
Visiting professors
Many prominent professors visit Mayo Clinic each year. They present their work during lectures and participate in hospital rounds and informal discussions with trainees. Fellows are encouraged to take full advantage of these educational opportunities.