Department and Faculty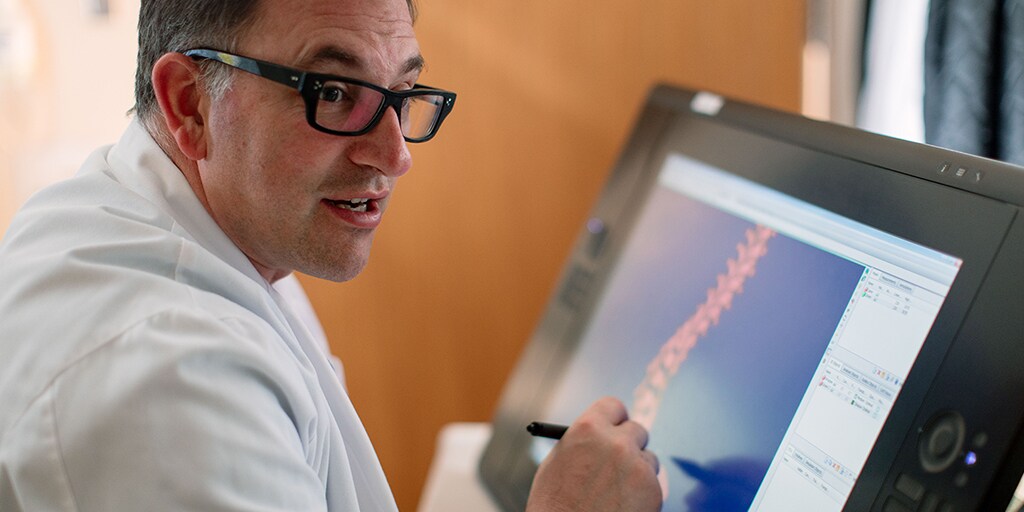 Mayo Clinic radiologists and staff in the Department of Radiology provide the highest-quality diagnostic and interventional imaging services in a caring and efficient manner, while sustaining outstanding programs in research and education.
The 115-year-old department — one of the first of its kind — is fully integrated with all the medical services available throughout Mayo Clinic. More than 180 radiologists and physicists cooperate with 1,100 support staff to provide diagnostic and therapeutic radiology services to patients.
Facilities
Experts in all areas of radiology consult with specialists in other departments to provide the best care to every patient every day. Radiologists work with state-of-the-art equipment, assisted by skilled technologists and nurses, to perform and interpret more than 1 million examinations yearly. This large number of patients, integrated with ongoing research and education, results in wide-ranging expertise in the imaging and treatment of diseases affecting patients of all ages.
The department's equipment includes:
Thirty-five clinical magnetic resonance imaging (MRI) scanners, including 16 3-tesla magnets. Plus, the department has an additional three full-time dedicated research magnets.
Twenty clinical computerized tomography (CT) scanners, including nine dual source scanners. Two additional CT scanners are dedicated to research.
Seventy-four ultrasound machines.
Seven interventional suites.
The nuclear radiology practice includes:
Sixteen nuclear medicine cameras
Five positron emission computerized tomography (PET/CT) scanners
Two cardiac PET scanners
One PET/MRI scanner
Two cyclotrons
From the program director
Thank you for your interest in the Neuroradiology Fellowship at Mayo Clinic's campus in Rochester, Minnesota. Our training program is a truly exceptional opportunity to subspecialize in the exciting discipline of neuroradiology in a state-of-the-art department.
This one-year fellowship encompasses all aspects of clinical neuroradiology and provides excellent opportunities for research and education. Through multiple avenues, such as case-by-case learning, formal didactics, multidisciplinary conferences, journal clubs and national conferences, the graduate of our fellowship is extremely well-prepared for both academic and private practice employment. The clinical rotations cover all diagnostic and procedural neuroradiology realms in adult and pediatric patients, including head (intracranial), ENT/head and neck (extracranial), spine, and neurovascular.
Our strengths include our high-achieving, collegial faculty members, top-notch allied health staff, state-of-the art equipment, and divisional and departmental stability, as well as our overriding mission to always place the needs of the patient first.
Importantly, our referring clinicians practice in departments that are consistently rated top-tier in the country, including neurology and neurosurgery. Training with Mayo Clinic will be the capstone of your radiology education and open many doors for you.
Please carefully review the materials on this website, and do not hesitate to contact the program with any questions.

Felix Diehn, M.D.
Program Director
Assistant Professor of Radiology, Mayo Clinic College of Medicine and Science
Faculty
In addition to caring for patients in their clinical practices, Mayo Clinic's faculty is committed to teaching and facilitating the growth of medical knowledge. Many faculty members have published and lectured extensively and are highly regarded in their fields. Fellows have direct access to these individuals throughout the Neuroradiology Fellowship.
Advisers and mentors
You are assigned a dedicated faculty adviser who can provide comprehensive educational advice and personal support. Trainees meet with their advisers periodically throughout the program to review their progress and career goals, and ensure that their educational needs are being met. Your adviser also serves as a contact point for introducing you and your family to Rochester, Minnesota, and the Mayo Clinic system.
Visiting professors
Many prominent professors visit Mayo Clinic each year. They present their work during lectures, participate in hospital rounds and have informal discussions with trainees. You are encouraged to take full advantage of these educational opportunities.