Department and Faculty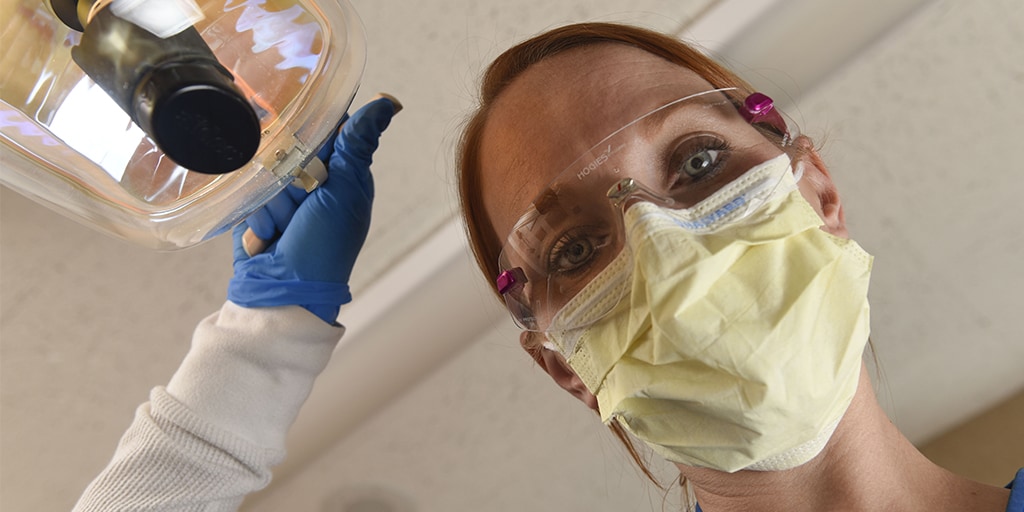 The Department of Dental Specialties at Mayo Clinic's campus in Rochester, Minnesota, provides coordinated care for patients who require specialized dental treatment.
In addition to caring for patients in their clinical practices, Mayo Clinic dental specialties faculty members are committed to teaching and facilitating the growth of dental knowledge. Many have published and lectured extensively and are highly regarded in their fields. You have direct access to these individuals throughout the Periodontics Residency.
Advisers and mentors
You choose a mentor to serve as your advocate in academic, clinical and personal arenas. Academic progress is monitored, and residents with academic and staff potential are identified early and recommended to the department.
From the program director
Thank you for your interest in the Periodontics Residency at Mayo Clinic's campus in Rochester, Minnesota. Program graduates are not only prepared for successful careers in periodontics, they have the unique learning experience of training in one of the nation's top hospitals.
We strive to provide and support exceptional multidisciplinary treatment for our patients. Periodontics residents work closely with providers within the Department of Dental Specialties and referring dentists within the regional dental community. Residents also provide treatment to patients with complex conditions who are referred from other Mayo Clinic departments, such as dermatology, cardiology and transplant. As a resident, you are an integral member of the care team and are exposed to a wide range of patients.
The residency emphasizes regenerative periodontal surgery, dental implant placement and site development, periodontal plastic surgery, and the treatment of periodontal disease in patients who are systemically compromised.
Mayo Clinic offers many opportunities for research, and you are expected to actively participate in a research project, with the goal of presenting at national society meetings. In addition, you participate in literature reviews, multidisciplinary conferences, classes and treatment planning seminars.
The periodontics faculty and entire care team take pride in educating the next generation of periodontists. We are looking for dedicated residents who have a passion for learning to join our team and support Mayo Clinic's primary value: The needs of the patient come first.
Scott Gruwell, D.D.S., M.S., M.B.A.
Periodontics Residency Program Director
Visiting professors
Many prominent professors and Mayo Clinic consultants present their work during lectures. Residents are encouraged to take full advantage of these opportunities to interact with experts from other academic centers and are relieved from clinical assignments to do so.