Overview
The Resident Leadership Academy (RLA) is an annual immersive leadership training experience for trainees, designed for individuals that have been identified as having future leadership potential. The purpose of this program is to serve as an investment in our trainees by strengthening the capabilities of potential leaders, creating interdisciplinary relationships, and retaining promising trainees as employees following the completion of residency.
The course takes place over nine full-day sessions throughout an academic year and involves small group exercises, speakers on high-yield content topics, and a capstone speech.
The cohort gets close exposure to high-level speakers from both within and outside of Mayo Clinic. In recent years, these have included each of Mayo's CEOs, presidents of multiple universities, the president of the American Medical Association, and the CMO of the U.S. Olympic and Paralympic Committee.
Sample list of topics covered:
Interviewing skills
Financial basics
Communication and negotiation
Coaching
Organization hierarchy
How to run a meeting
Diversity in leadership
Marketing in medicine
How to give a speech
Women in medicine
How to optimize your email
Personal branding
Leadership in academic societies
From the program director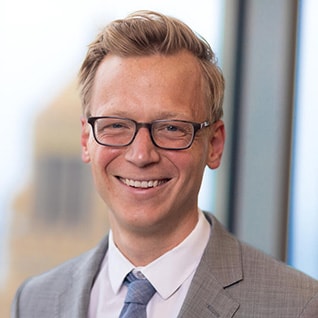 Welcome to the Resident Leadership Academy! This is a comprehensive leadership training environment created specifically for residents with an interest in future leadership roles. In it, you will learn about the fundamentals of leadership: financial basics, negotiation tactics, coaching, personal branding, and more. You'll also get exposed to high-ranking leaders, both internal and external to Mayo Clinic. Finally, you'll have the unique opportunity to meet and collaborate with other upcoming leaders from various residency programs—connections that you will be able to use throughout your careers.
John Benson, M.D.
Resident Leadership Academy Program Director
Associate Professor of Neuroradiology
How to apply
Those interested in participating in the Resident Leadership Academy must be current Mayo Clinic residents, fellows, or learners, and have received approval from their program director or dean.
The selection process for participants varies by program. So does the PGY level of the involved residents. Often, either the program director or a committee within that program will select the resident(s). Other times, the program will solicit help from the director of the RLA. In those cases, we request a CV and a written letter of interest as a short application process.