---
February 16, 2021
---
In recognition of Black History Month, Mayo Clinic College of Medicine and Science Office for Education Diversity, Equity, and Inclusion is featuring several students and employees of African descent across its social media to share their experience and reflections. Below are those featured.

As a clinical anesthesia year 1 (CA1) resident, Dr. Kehinde says "I'm still early in my anesthesiology career, so right now, I'm mostly focused on getting proficient at providing safe anesthesia. However, I'm keeping my eyes peeled for pain points and new ways to add value to the field and to medicine."
Dr. Kehinde shares that her favorite part of being a resident at Mayo Clinic is "the accessibility to brilliance and different kinds of resources. There is a sense of possibility here that is stimulating.
The medical anthology she edited, Human: Voices of Tomorrow's Doctors, is described on Amazon as an international collection of medical student writings that "aims to demystify medical education by showing the vulnerability in a group typically viewed as indestructible."
Read the full post.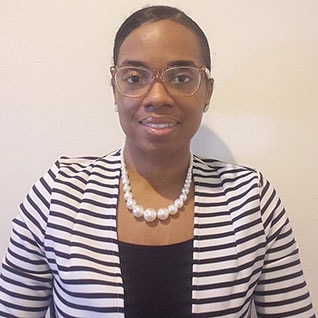 Nisha Durand, Ph.D. - Clinical and Translational Scientist, Center for Regenerative Medicine, MCGSBS Class of 2017
Dr. Durand finished her Ph.D. program in 2017 and has been a Mayo employee ever since. She recalls always having an interest in science and shares that "this, coupled with the ability to make new discoveries that can potentially advance fields like healthcare and medicine, led me down this path."
She advises future scientists that "Persistence is key. There will be many challenges and roadblocks along the way but staying focused on your goals helps put those difficult moments into perspective."
Read the full post.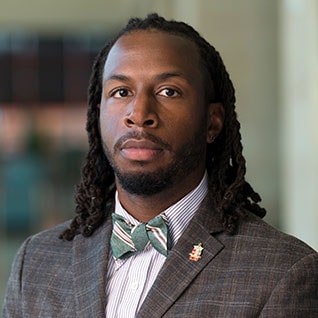 Kenneth Poole, M.D., M.B.A., C.P.E., F.A.C.P. - Medical Director of Patient Experience, Consultant in Community Internal Medicine
Having a wealth of experience, Dr. Poole shares his current focus. "In my informatics role, I oversee the appropriateness of Mayo Clinic EHR use, including any related policies and procedures," says Dr. Poole. "From a health consumer experience standpoint, I oversee our patient satisfaction data, direct patient and family feedback, and any specific patient grievances for Mayo Clinic's campus in Arizona. Both of these areas have seen strong industry changes due to the COVID-19 pandemic and the incorporation of telehealth and virtual care."
Dr. Poole pinpoints low expectations and lack of mentorship/guidance as a challenge in his early career and recognizes that this, unfortunately, is common amongst black males in medicine. He encourages future learners to "realize that the strength of Mayo Clinic lies in our collaborative team models and expertise. To be a part of Mayo Clinic is to be a part of something bigger and greater than yourself."
Read the full post.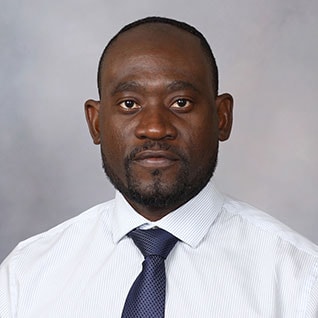 Wale Bamidele, Ph.D. - Associate Consultant at Mayo Clinic, Instructor in Medicine, Division of Gastroenterology and Hepatology, MCGSBS Class of 2014
Dr. Bamidele has experienced Mayo Clinic as a graduate student, postdoctoral fellow, and now as faculty. Throughout those 11 years, Dr. Bamidele shares that the most rewarding part of working with Mayo Clinic trainees has been to witness their enthusiasm, and their personal growth and development as aspiring scientists.
Dr. Bamidele himself shares why he chose to become a scientist. "I thought I could positively impact the patients' lives through biomedical and translational research," explains Dr. Bamidele. "Specifically, I wanted to engage in biomedical discovery efforts that would directly impact my immediate community and beyond."
He advises future scientists to "believe in your abilities, and surround yourself with supportive mentors who understand your background, challenges, needs, and passions so that you can fulfill your calling in life."
Read the full post.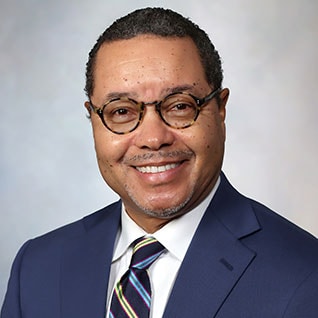 Floyd Willis, M.D. - Associate Professor of Family Medicine at Mayo Clinic's campus in Jacksonville, Florida, and Medical Director of the Wilson Scholars Program
Dr. Willis explains the goal of the Wilson Scholars Program, a program within the Office for Education Diversity, Equity, and Inclusion. "The program pairs students who are traditionally underrepresented in medicine with Mayo Clinic physician mentors. It is very exciting and has great potential to enhance of efforts to make our pool of learners more diverse."
Dr. Willis shares the importance of mentorship through his own life story. "I grew up in a very small town that, in large measure, was very supportive," says Dr. Willis. "However, I was told multiple times that I simply would not be able to accomplish my dream of becoming a physician, despite the fact that I was performing well academically. I overcame this by listening to my parents and others who voiced strong support. Moral of the story? Get a mentor if you don't have one."
Read the full post.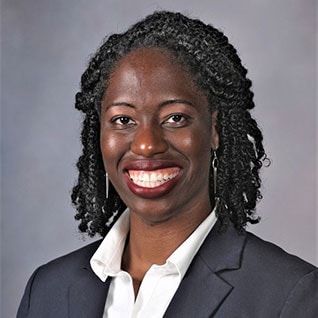 Eseosa Ighodaro, M.D., Ph.D., - Resident Physician in Neurology and Neuroscientist at Mayo Clinic.
Dr. Ighodaro is not only resident physician and neuroscientist at Mayo Clinic; she is an activist, consultant, and public speaker.
"From a young age, I have always been gifted in science," says Dr. Ighodaro. "In college, I majored in biology and minored in chemistry and French. I truly enjoyed caring for people in hospital settings. I desired to use the scientific method to improve the delivery of healthcare to people." That desire drove Dr. Ighodaro to graduate as the first African American female from the M.D./Ph.D. program at the University of Kentucky College of Medicine.
Dr. Ighodaro shares some of the challenges she's encountered in her career. "Training in a predominantly White male-dominated field and encountering macroaggressions, discrimination, and unprofessionalism have been the biggest challenges that I have faced as a Black female physician-scientist. As part of my advocacy work, I have started celebrating the accomplishments of my Black female colleagues in order to normalize the faces of physicians and scientists."
To future physicians and scientists, she urges, "the field of medicine and science needs you! If you choose to pursue this career, we are here to help you. Please reach out to me. You can message me on Facebook (@Dr.Ighodaro) or Twitter/Instagram (@Dr_Ighodaro)."
Read the full post.
About the Office for Education Diversity, Equity, and Inclusion
At Mayo Clinic, the Office for Education Diversity, Equity, and Inclusion recognizes that the contributions of every individual is essential to success in patient care, education, and research. The office strives to maintain and further develop a learning environment in which individual differences are valued, allowing all staff and students to achieve their fullest potential.
To read more and learn about other Black History Month events, visit the Office for Education Diversity, Equity, and Inclusion's social media channels — Facebook, LinkedIn and Instagram.