Application Process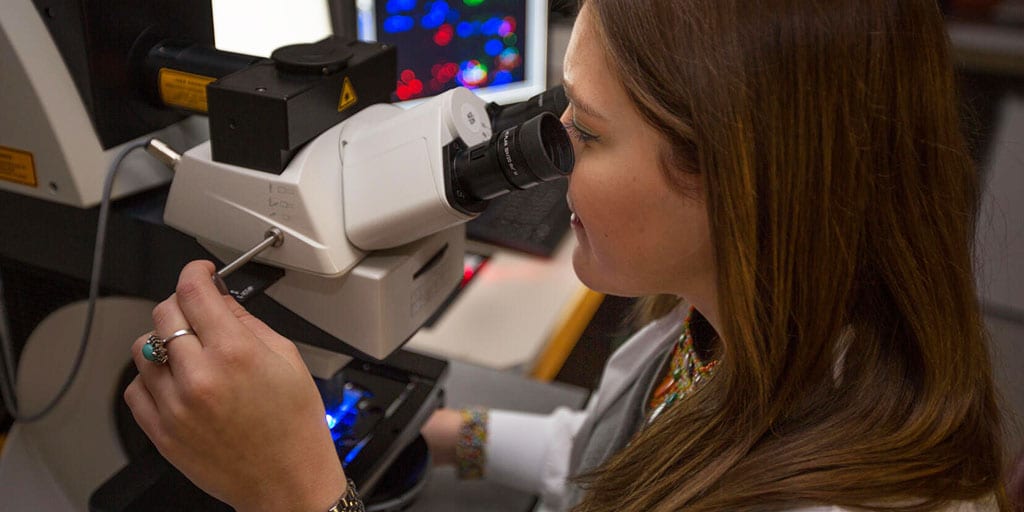 Eligibility
U.S. citizens and permanent residents.
Underrepresented students who have earned a bachelor's degree within the past three years, or seniors about to graduate in a biomedical science discipline who are planning to pursue a Ph.D. degree in biomedical science. This program is funded by the National Institutes of Health (NIH). The program follows the definition of underrepresented individuals defined by the NIH National Institute of General Medical Sciences and considers underrepresented individuals as those belonging to these groups:

Black/African-American
Hispanic or Latino
American Indian or Alaska Native
Native Hawaiian or U.S. Pacific Islander
Individuals with a life-altering disability
Individuals from disadvantaged backgrounds

Students who are willing to make a full-time, personal commitment to the program similar to that of a first-year graduate student.
Timeline
The curriculum is designed for students to begin in early June. However, other starting dates may be considered on a case-by-case basis.
How to apply
The application deadline is Feb. 1 before the summer in which you intend to enroll in PREP. For example, if you intend to enroll in the 2021-2022 academic year, your application is due Feb. 1, 2021. Applications received after this date will be considered on a space-available basis. Applicants are encouraged to apply early.
Please note, the application window has been adjusted to Sept. 1, 2021 - Feb. 1, 2022 due to a change in application systems. You will only be allowed to submit your application during this window.
Application instructions
Complete the following steps to apply:
Create an account to begin the online Application for Admission

Select – Mayo Clinic Graduate School of Biomedical Sciences
Select – PREP Program

Complete each section of the application and submit
After submission, view the required Supplemental Items and Documents

Upload each required item in the Supplemental Items section
Complete the Recommendation Request section
Additional required items
Personal statement.
AMCAS documents if applying to M.D.-Ph.D. program following PREP program.
Three letters of recommendation are required and must be completed in the Recommendation Request section. Each recommender will receive an email with a link to complete a rating form and upload a letter.
Unofficial or official college transcripts may be uploaded in the Supplemental Items area for application purposes.
Selection criteria and process
Application evaluation is a holistic process. All materials submitted with the application play a role in the selection process. As students come from very diverse backgrounds and have many different future interests, none of the application elements dominate in the selection process. The Selection Committee looks for individuals who show the greatest promise of succeeding in disease-oriented basic and translational research careers.
Processing and review of completed applications begins during the first week in February. Appointment offers are made on a rolling basis.
Supported by a grant from the National Institute of General Medical Sciences.