Application Process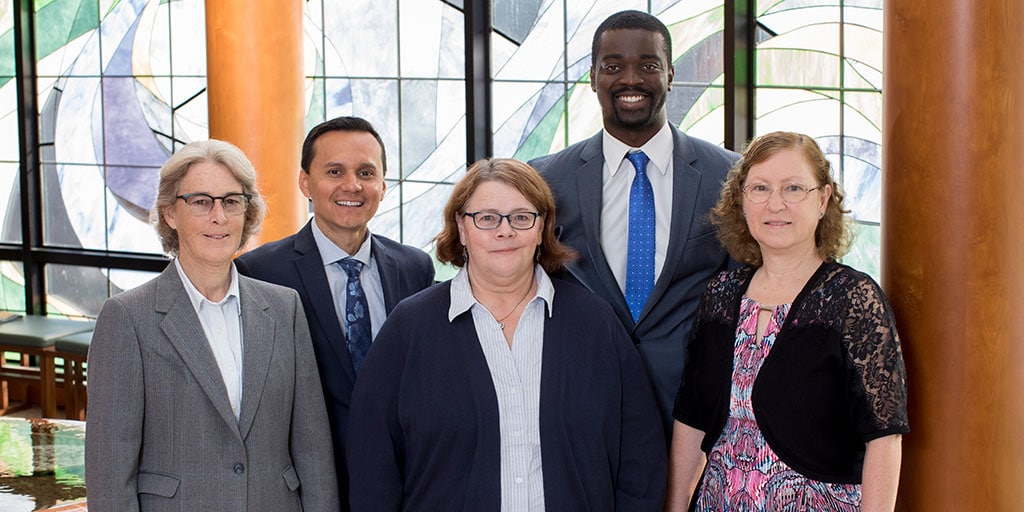 Positions
Each year, Mayo Clinic School of Health Sciences admits four individuals to the Clinical Pastoral Education Resident Program.
Admission requirements
Prerequisites
To be eligible to apply for the Clinical Pastoral Education Residency Program
A college degree coupled with some theological education from a CHEA or an ATS accredited institution is preferred. Current seminary students, as well as local pastors, are urged to apply. Members in a religious order may also be considered
Show motivation for clinical pastoral education training and the health care ministry
Demonstrate the potential for advanced training
Have clearly defined educational objectives for the experience
Have a faith group endorsement or recommendation from a local faith community's spiritual leader
In order to establish a cohort that reflects both the organization Mayo Clinic seeks to be and the patients we serve, Mayo Clinic School of Health Sciences Clinical Pastoral Education especially encourages applications from students who belong to any of the following groups:
First-generation college graduates
Black or African-American
Hispanic or Latino
American Indian or Alaska Native
Native Hawaiian or U. S. pacific Islander
All faith traditions
All gender orientations
For more information, see the complete Mayo Clinic School of Health Sciences admissions policy information.
How to apply
Application instructions
Complete the following steps to apply:
Create an account to begin the online Application for Admission

Select – Mayo Clinic School of Health Sciences
Select – Clinical Pastoral Education Residency

Complete each section of the application and submit
After submission, view the required Supplemental Items and Documents

Upload each required item in the Supplemental Items section
Complete the Recommendation Request section
Additional required items
Applicants will need to complete items 1-11 in the ACPE application and a signed Use of Clinical Materials Consent Form which will be uploaded as one document to your CPE Internship application. Upload your completed ACPE application with all responses (1-11) as one document. If you have difficulty uploading documents, after the online application is complete applicants may email the ACPE application documents to cpeprogram@mayo.edu.
Interview process
The selection committee carefully reviews each application and the accompanying documentation. Individuals considered for an appointment are interviewed.