Curriculum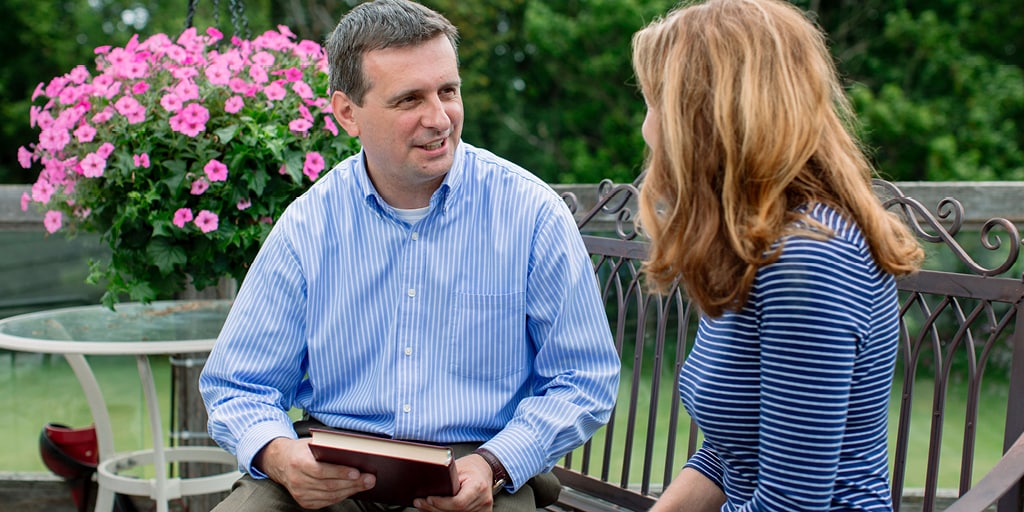 Trainee experiences
The Clinical Pastoral Education Residency offers several clinical training, classroom didactics, and rotation experiences to provide a well-rounded educational experience.
Clinical training and rotations
Didactic training
Clinical presentations, seminars, and small group process are integral parts of the Clinical Pastoral Education Residency. Lectures and seminars are given by staff chaplains, interdisciplinary team members, certified educators, as well as guest faculty. There are opportunities for one or two didactic seminars a week after orientation is complete.
The year is broken into three units:
Unit I: Orientation to Mayo Clinic and CPE, Spiritual Assessment, Theological Reflection, and the Art of Spiritual Care
A few of the didactics provided include:
Mayo Clinic history and values
Spiritual assessment
Spiritual care to catholics, jewish patients, muslim patients, native americans, buddhists and orthodox christians
C-19 safety and ministry
Listening skills
Pastoral identity
Theological reflection
Theodicy (why bad things happen)
On-call scenarios in the state-of-the-art medical simulation center
End of life care and grief
Research literacy and its impact on spiritual care
The Imaginal Method, by John Dirkx
Unit II: The use of Psychological Tools in the Spiritual Care of Patients, Families and Staff
Developmental theories – personality, moral, cognitive, gender differences
Spiritual development - Fowler
The brain
Religion and psych patients
Family systems
Enneagrams
Crucial conversations
Opportunity to lead worship or offer meditation for morning huddle
Unit III: Medical Ethics and Leadership in Spiritual Care
Clinical ethics and the Mayo Clinic ethics consult service
The history of ethics
How spiritual care departments work
How to become a board certified chaplain
Opportunity for mock BCC or interview committees
Clinical experiences
The Clinical Pastoral Education Residency offers:
10-12 hours small group didactic and small group process weekly
One-hour weekly individual supervision
Clinical work on assigned units, with orientation and mentoring by a board certified chaplain
Daily opportunities for pastoral ministry on patient units as well as on-call clinical experiences
Daily opportunities to work with the interdisciplinary team for student's unit
Reflection on clinical experiences helps students become more self-aware, develop and increase their listening skills, spiritual assessment skills, and their competence in providing meaningful interventions. Through this transformative process, students find and claim their pastoral identity and authority. Experienced staff chaplains and other members of the interdisciplinary healing team provide opportunities for mentoring and collaboration. Residents are assigned to one or two general medicine floors each summer.
Rotations
In general, residents are assigned to units with gradually increasing challenges and are also placed according to their interests. Mayo Clinic has a plethora of specialties and opportunity to work on interdisciplinary teams with nurses, doctors, social workers, and other members of the care team. This provides a rich experience in which to learn and grow.
Cardiology
Cancer
Gynecology
General Internal Medicine
Hematology
Dialysis
Hospice
Intensive care
Long-term rehabilitation
Neurology
Oncology
Pediatrics
Psychiatry
Surgery
Transplantation
Addictions
Curriculum enhancements
Mayo Clinic School of Health Sciences is committed to developing and maintaining the best education programs. The curriculum and other aspects of this program are assessed constantly and changed as necessary to ensure the highest quality training.
Schedule and hours
For the majority of the classroom instruction, the learning schedule includes eight-hour days, five days a week. Variations come from the on-call schedule which requires evening and weekend shifts.
During COVID-19, with all PPE provided and worn, students have continued visitation of non-COVID-19 patients in the hospital. Classes have been held via Zoom.
Residents work with Mayo Clinic's Spiritual Care Department staff to provide on-call ministry for the inpatient and outpatient services of Mayo Clinic. Trainees participate in all service shifts, including days, evenings, nights, and weekend on-call coverage. Worship and preaching opportunities are an optional part of the schedule.
Department and faculty
The Clinical Pastoral Education Residency at Mayo Clinic's campus in Rochester, Minnesota, draws primary program faculty from certified educators credentialed by the Association for Clinical Pastoral Education. The adjunct faculty also includes staff chaplains in the Spiritual Care Department and presenters from Mayo Clinic's clinical, scientific, and technical staffs. They are chosen for their commitment to teaching, as well as clinical practice and research.
Mayo Clinic is a large academic medical center with numerous renowned clinical instructors. Many faculty members have published and lectured extensively and are highly regarded in their fields. Interns have direct access to these individuals throughout the training program. This gives trainees the opportunity to learn directly from some of today's best clinical pastoral education practitioners.
Visiting professors and lecturers
A hallmark of higher education excellence is the breadth and depth of information and experience provided to students by faculty and visiting experts. Many prominent professors visit Mayo Clinic each year to lecture on their areas of medical and scientific expertise. Students at Mayo Clinic School of Health Sciences are encouraged to learn from these valuable resources by attending relevant conferences, lectures and seminars prepared for students, interns, residents, fellows and consulting staff.