Overview
The one-year Nurse Practitioner or Physician Assistant Hospice and Palliative Medicine Fellowship at Mayo Clinic's campus in Rochester, Minnesota is an interprofessional postgraduate program for advanced practice providers.
Program highlights
The fellowship offers all the essential clinical, didactic, and research components of subspecialty-level hospice and palliative care. Fellows who complete the clinical year will be able to evaluate and manage patients across the continuum of palliative care from diagnosis through end of life. This includes primary inpatient, outpatient, and consultative palliative care as well as inpatient and home-based hospice.
Interprofessional postgraduate program
As an interprofessional postgraduate program, advanced practice fellows will complete training alongside physician co-fellows in the Hospice and Palliative Medicine Fellowship within Mayo Clinic School of Graduate Medical Education. This integrated fellowship trains three physicians and two advanced practice clinicians as a single fellowship class.
Through integration of multiple clinician disciplines within a single fellowship class, our fellows gain a deeper understanding of the roles within the interprofessional team, knowledge that is integral to the care of complex patients within the hospice and palliative care population.
Completion and certification
Upon program completion, you will receive a certificate from Mayo Clinic School of Health Sciences documenting successful completion of the 12-month postgraduate Nurse Practitioner or Physician Assistant Hospice and Palliative Medicine Fellowship. This certificate verifies that you have completed all the components outlined in the curriculum and have achieved program competencies.
After successful program completion, nurse practitioners will have the skills, knowledge, and clinical hours necessary to successfully pass the Hospice and Palliative Nurses Association (HPNA) Advanced Certified Hospice and Palliative Nurse exam (Advanced Practice Registered Nurses only). Physician assistants will be able to apply the clinical hours and CME credits obtained during fellowship toward the Certificate of Added Qualifications in Palliative Medicine and Hospice Care (PMHC) application prerequisites.
Training and experience provided during your fellowship will not only provide you a competitive position when seeking a future career in hospice and palliative care, but will also provide an enhanced educational foundation for a career within other complex medical specialties such as cardiology, neurology, oncology, among many others.
Program director's welcome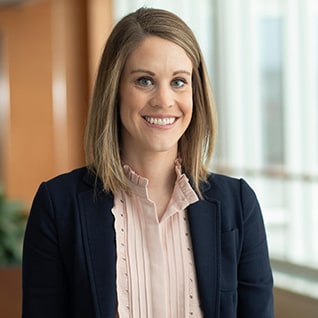 Thank you for your interest in the Center for Palliative Medicine Nurse Practitioner or Physician Assistant Fellowship program! We are very excited to have the opportunity to train world-class hospice and palliative care advanced practice clinicians.
Palliative care is a unique subspecialty in that we rely on the strengths of our diverse interdisciplinary team members to meet the complex needs of our patient population. Through completion of an interprofessional fellowship, you will gain a deep understanding of the unique talents each discipline brings to whole-person care.
The objective of the fellowship is to provide advanced practice clinicians the skills required to provide sub-specialty palliative care expertise; skills that can not only be employed in a career dedicated to hospice and palliative care but incorporated into practice within many other complex medical specialties. These skills will not only encompass sub-specialty symptom management but also intense communication training designed to guide patients and families through complex medical decision-making. Through training guided by Mayo Clinic's three shields; clinical practice, education, and research, you will complete this fellowship with well-rounded expertise to care for individuals affected by serious illness throughout your career.
If you have additional questions, please feel free to contact us for more information. Thank you, once again, for your interest in our program.
Emily Olson, APRN, C.N.P., M.S.N.
Program Director
Accreditation information
See accreditation information for Mayo Clinic College of Medicine and Science.
Program goals
The interprofessional fellowship aims to:
Deepen understanding of the complex interplay between serious medical illness and palliative care needs unique to each patient
Assist fellows in gaining knowledge in the assessment and management of complex pain and non-pain symptom management at a sub-specialty level, perform spiritual, psychosocial, and cultural assessments with identification of referral needs to appropriate interdisciplinary members
Provide a unique training structure that will deepen the fellow's understanding of each interdisciplinary team member's role and value in providing whole-person care
Enhance research training through completion of a quality improvement project and involvement in scholarly review activities
Program history
The Hospice and Palliative Medicine Fellowship at Mayo Clinic was established in 2007 and accepted its first physician fellow in 2008. In 2022, we welcomed our first cohort of advanced practice clinical fellows to form our inaugural interprofessional fellowship class.