Curriculum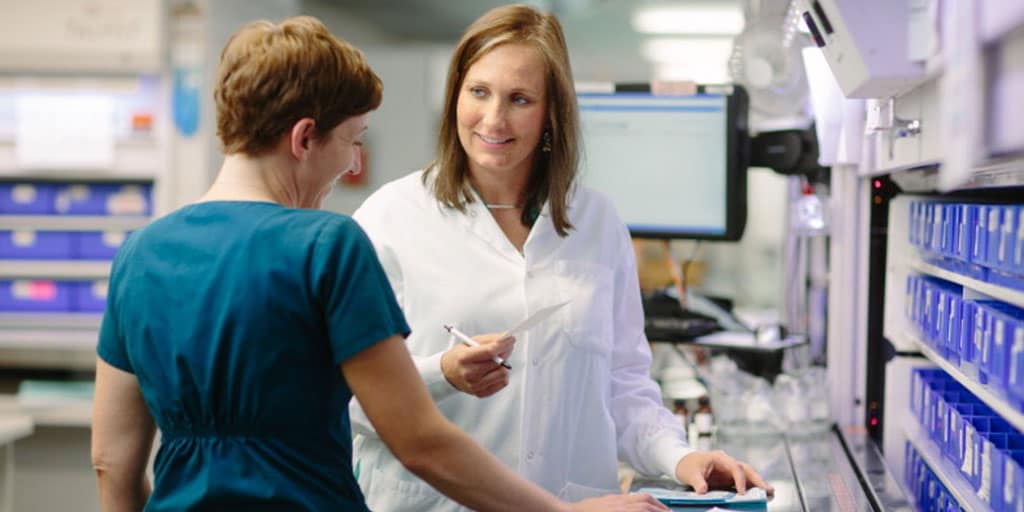 PGY-2 Pharmacy Informatics residents devote much of their time to management, support, development and implementation of medication technologies. Breadths of tailored learning activities are utilized to develop and reinforce the skills and confidence expected of a well-rounded informatics practitioner.
A combination of longitudinal and block learning experiences are used to deliver a comprehensive curriculum. Learning activities focus on ownership of daily system maintenance in addition to planning, implementation and support of new technological initiatives. Support for medication management workflow impacts nearly every area of Mayo Clinic — individual pharmacies, physician clinics, emergency rooms, procedural areas, and patient bedsides.
Informatics residents at Mayo Clinic have a nearly unlimited opportunity to identify and support unique informatics needs for virtually every patient specialty at one of the largest academic medical centers in the world.
Required learning experiences
The PGY-2 Pharmacy Informatics Residency is designed to provide a diverse experience for future medication management informaticists. Required and elective learning experiences are tailored to individual resident needs in concert with current informatics initiatives at Mayo Clinic.
Required and elective learning experiences include:
| Area | Length |
| --- | --- |
| Orientation | 4 weeks |
| Analytics and process improvement | 10 weeks |
| Clinical decision support | 8 weeks |
| Core medication use processes | 7 weeks |
| Health system technologies and applications | 7 weeks |
| Medication knowledge management | Longitudinal, 12 months |
| Pharmacy informatics seminar | Longitudinal, 12 months |
| Quality improvement and medication use evaluation | Longitudinal, 12 months |
| Reporting | Longitudinal, 12 months |
| Research project | Longitudinal, 12 months |
| Staffing | Longitudinal, 12 months |
Elective learning experiences
A host of elective learning experiences are available in a variety of informatics-related areas that allow the resident to tailor the program to their needs.
Medication use evaluation and quality improvement training
All residents are required to complete a medication use evaluation (MUE) and accompanying quality improvement (QI) project during the residency year. The goal of the MUE-QI project is to develop a systematic process designed to determine, improve, and maintain the appropriate and effective use of medications. You will be afforded a mentor and will be required to complete QI education and training through the Mayo Clinic Quality Academy.
Curriculum enhancements
The Department of Pharmacy and Mayo Clinic School of Health Sciences are committed to developing and maintaining the best education programs. The curriculum and other aspects of this program are assessed constantly and changed as necessary to ensure the highest quality training.