Overview
The 54-week Physical Therapy Orthopaedic Residency at Mayo Clinic's campus in Rochester, Minnesota, is designed to significantly advance your preparation as a provider of patient and client care services in the area of orthopaedic clinical practice.
Program highlights
The program includes activities that promote your continued integration of practice, research and scholarly inquiry consistent with the program's mission and philosophy.
Residency components include:
Independent patient care
One-on-one mentoring
A final project
Classroom, lab, and clinic teaching
Planned didactic and laboratory coursework designed to provide a basis for advanced clinical practice
Residents are licensed physical therapists and receive a stipend and benefits package.
Completion and certification
After successfully completing the Physical Therapy Orthopaedic Residency, you receive a certificate of completion from Mayo Clinic School of Health Sciences.
Graduates are eligible and expected to take the orthopaedics specialist certification examination administered by the American Board of Physical Therapy Specialties (ABPTS).
Accreditation information
The Physical Therapy Orthopaedic Residency is accredited by the American Board of Physical Therapy Residency and Fellowship Education (ABPTRFE) council of the American Physical Therapy Association (APTA) and follows ABPTRFE Quality Standards.

See accreditation information for Mayo Clinic College of Medicine and Science.
Program mission and goals
The mission of the Mayo Clinic Physical Therapy Orthopaedic Residency is to contribute to the health and well-being of society by providing world class post-professional residency training to develop and graduate advanced orthopaedic physical therapists who provide the best care, maximize patient outcomes, embrace Mayo Clinic values, and become leaders in the field of physical therapy.
Support the mission, vision, and values of Mayo Clinic to inspire hope and contribute to optimal patient health and well-being by providing the best care to every patient through integrated clinical practice, education, and research
Promote Mayo Clinic's reputation as an industry leader of excellence in clinical practice and become a nationally recognized provider for post-professional clinical training within the area of orthopaedic physical therapy
Prepare you to be a highly skilled critical thinker who embraces lifelong learning and is grounded in the principles of evidence-based practice
Develop skilled orthopaedic physical therapy practitioners who are able to provide an unparalleled patient experience at Mayo Clinic, the most trusted partner in health care
Provide an avenue for you to achieve board certification in orthopaedics through the American Board of Physical Therapy Specialties (ABPTS)
I selected Mayo Clinic for my residency training due to the multitude of experiences offered in the residency including teaching opportunities, rotations in sports and hand therapy, research opportunities, and getting consistent in person education. In addition, the opportunity to interact and collaborate with other residents has been extremely beneficial.
Bennett Minnie, P.T., D.P.T.
Current Resident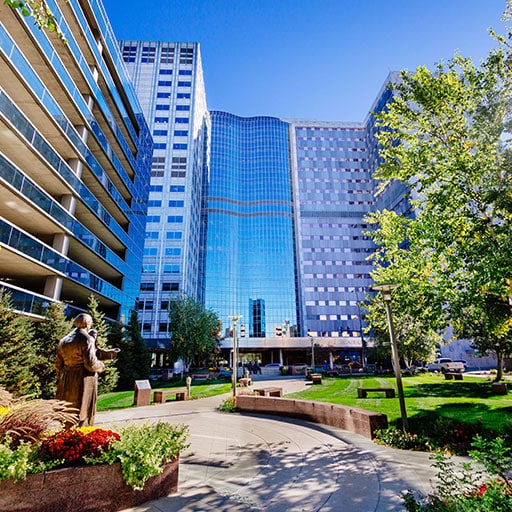 Campus and community
Rochester, MN