Curriculum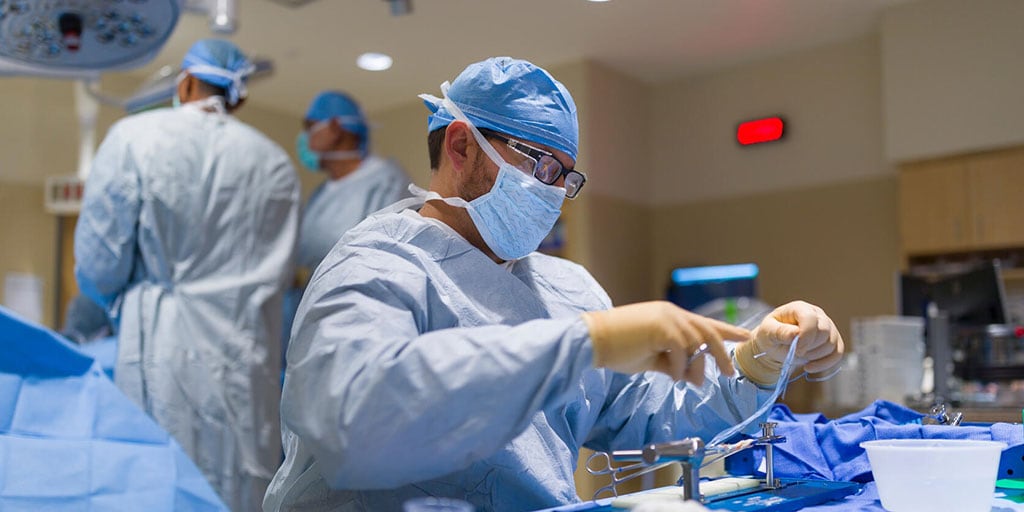 The Orthopedic Sports Medicine Physician Assistant Fellowship includes a competency-based curriculum with didactic and practical modules based on the medical model.
During the program, learning experiences allow you to:
Gain a greater understanding of orthopedic anatomy and physiology
Become proficient in taking a detailed history and performing an orthopedic physical exam
Develop and implement treatment plans
Master operative first-assist techniques
Perform in office injections under supervision
Diagnose and treat illnesses
Order and interpret tests
Counsel on preventative health care
Participate in Orthopedic Department didactics
Develop and pursue research opportunities
On-field game coverage
Clinical training and rotations
Your fellowship training gives you exposure to these clinical topics:
Arthroscopic surgery of the:

Shoulder
Elbow
Hip
Knee
Ankle

Common open surgical treatment of sports injuries
Non-operative management of common athletic injuries
In office injection with and without ultrasound
Training with musculoskeletal radiologist
Brief introduction into shoulder, hip, and knee total arthroplasty
Brief introduction into hand surgery
Assist with game coverage of local high school, college, and professional teams
Participate in Orthopedic Department Grand Rounds, M&M, Sports Medicine Didactic Conference, and Sports Medicine Journal Club
Schedule and hours
The majority of the fellowship schedule includes 10-hour days (may vary with each rotation), five days a week. On occasion, you will assist with afterhours coverage of sporting events.
Department and faculty
The Orthopedic Sports Medicine Physician Assistant Fellowship is coordinated and taught by the consulting and physician assistant staff of Mayo Clinic's Department of Orthopedic Surgery. Faculty members are chosen for their commitment to teaching, as well as their clinical practice and research. Many have published and lectured extensively and are highly regarded in their fields.
Visiting professors and lecturers
A hallmark of higher education excellence is the breadth and depth of information and experience provided to you by faculty and visiting experts. Each year, many prominent professors visit Mayo Clinic to lecture in their areas of medical and scientific expertise.
As a fellow of Mayo Clinic School of Health Sciences, you are encouraged to learn from these valuable resources by attending all relevant conferences, lectures, and seminars prepared for students, residents, fellows, physician assistants, nurse practitioners, and consulting staff.
Facilities
Mayo Clinic has two campuses in Arizona. The Mayo Clinic campus in Phoenix, Arizona, includes the state-of-the-art Mayo Clinic Hospital, the first hospital entirely designed and built by Mayo Clinic. It has been recognized several times by Phoenix magazine as the Best Hospital in Phoenix. Services in numerous medical and surgical disciplines are provided, including outstanding programs in cancer treatment and organ transplantation.
Mayo Clinic's campus in Scottsdale, Arizona, is centered around a beautiful, five-storey outpatient clinic. This modern facility contains extensive exam rooms, an outpatient surgery center equipped for general anesthesia, a full-service laboratory, a pharmacy, a patient education library, an endoscopy suite, and a 188-seat auditorium for patient, staff, and student education programs.
During the fellowship, the majority of your time is spent at the Phoenix campus.
Evaluation
Mayo Clinic School of Health Sciences uses these evaluative tools:
Written examination
Demonstration of skills
Self-assessment exercises
Faculty reviews