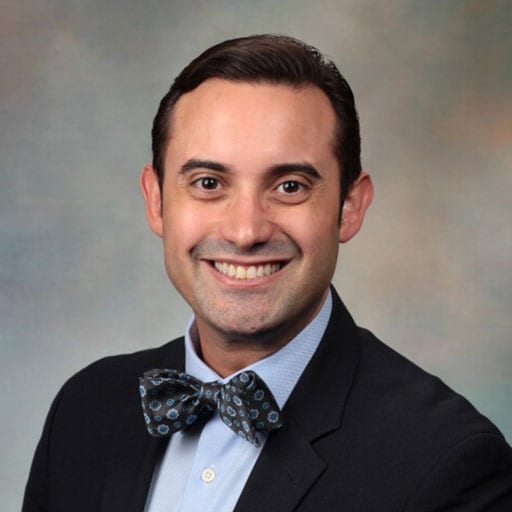 Juan Carlos Murillo, M.D.
How did Mayo Clinic prepare you for your current position?
The fellowship provided me with all of the tools to excel in a career in Allergy and Immunology. I was exposed to an extremely diverse patient population, got to polish my clinical educator skills, and learned the art of critical appraisal of published literature. One of the perks of our specialty is that we get to care for complete families, from great-grandparents to their youngest kids. You will truly enjoy your training in Allergy and Immunology at Mayo Clinic. The faculty will work toward your individual needs and guide you to achieve the best version of yourself.
Program years: 2018-2020
Destination: Private practice -Miami, FL
Show more