Curriculum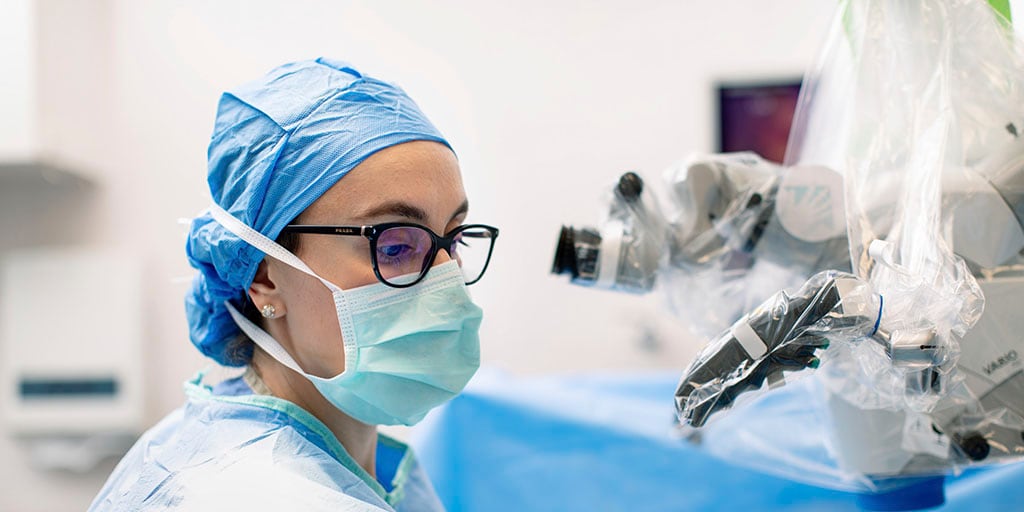 Clinical training
As a fellow in the Andrology Fellowship program at Mayo Clinic's campus in Rochester, Minnesota, you participate in all aspects of patient care. You are provided progressive graduated independence and autonomy in surgical cases and are adequately supervised at all times. Your primary responsibility is perioperative management of all surgical patients.
Cases include vasectomy, vasectomy reversal, varicocele repair, hydrocelectomy, spermatocelectomy, adult circumcision, penile biopsies, penile prosthesis, Peyronie's Disease, and benign prostate hypertrophy endourologic procedures.
Rotation schedule
The clinical year consists of six sequential eight- to nine-week rotations, resulting in two, one-on-one rotation assignments (preceptorship model) with each andrology faculty member — one rotation in the first half of the academic year and the second rotation in the last half of the year.
Rotations are designed to provide a condensed experience and advanced training of complex facets of andrology procedures, pathologies, and case management including inflatable penile prosthesis (IPP), benign prostatic hyperplasia (BPH), fertility and microsurgery, and Peyronie's Disease.
Call frequency
As an andrology fellow, you are not scheduled to take call.
Moonlighting
You may moonlight with program director approval. Moonlighting should not interfere with the required learning and must not violate the duty-hour rules of the Accreditation Council for Graduate Medical Education (ACGME) or visa regulations.
Didactic training
Clinical conferences, seminars, small discussion groups, journal clubs, and one-on-one instruction are integral parts of this fellowship.
Conferences
Weekly.

You attend an imaging and pathology case conference for urology faculty, residents, and fellows.
You are also expected to take part in the topic-oriented journal club when andrology topics are presented.

Bimonthly. As a fellow, you meet with andrology faculty members to present and discuss unusual, complex, and challenging cases at the andrology case conference.
Monthly.

Andrology Journal Club is specifically designed for the advanced andrology trainee.
You also attend the Morbidity and Mortality Conference with all urology faculty members and trainees.

Simulation exercise. Programs for a state-of-the-art robotic console, and courses designed to practice and hone microsurgery skills are available.
You also have opportunities to attend other regularly scheduled didactic conferences covering urologic cancers and other pathologies.
Research training
You are encouraged to actively pursue research projects. A broad range of research opportunities are available within the fellowship. There is opportunity within rotations for research activities.
Mayo Clinic's Andrology Fellowship actively supports the preparation of manuscripts for publication and travel to regional and national meetings to present research data.
You are expected to submit a minimum of one manuscript for publication in a peer-reviewed journal before the end of your fellowship.
Teaching opportunities
Fellows with an interest in education have opportunities to present didactic lectures to the residents. You also attend the annual Teach-the-Teacher Symposium held in the Department of Urology for faculty development purposes.
Evaluation
To ensure that you acquire adequate knowledge and develop the appropriate technical skills to meet program expectations, your performance is monitored carefully during the Andrology Fellowship. You are formally evaluated by supervising faculty members on a regular basis and meet with the program director to review these evaluations.
In addition, you regularly evaluate the faculty to confirm that your educational needs are being met.