Curriculum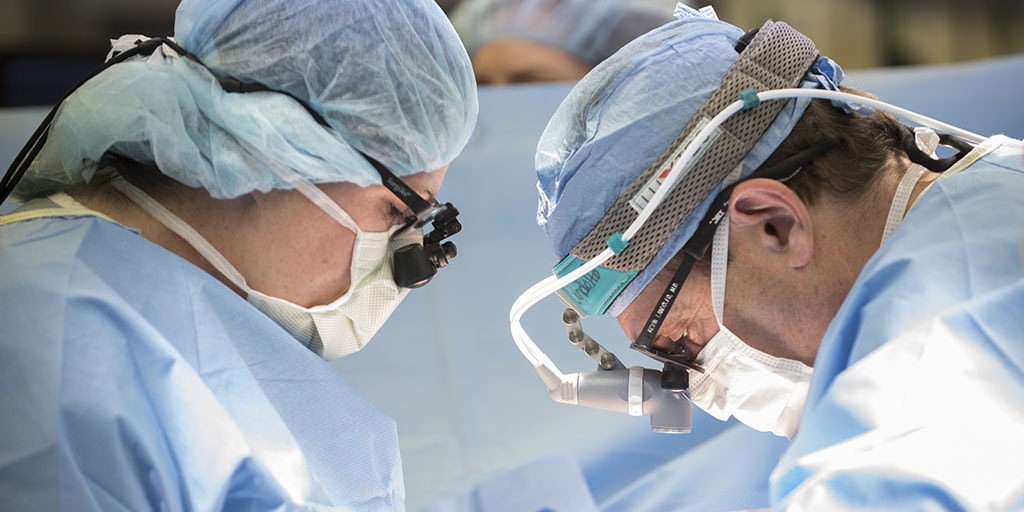 Clinical training
The Cardiothoracic Surgery Transplant Fellowship is distinctly different from cardiovascular and thoracic surgery residencies. It is intended to provide advanced training with expectations for independence in the care of more complex patients undergoing major procedures. Through patient care experiences and educational conferences, the training program helps you to rapidly expand your knowledge base in the field of cardiothoracic transplant surgery.
During the clinical training in the program, you will work one-to-one with faculty. You are expected to participate in all thoracic organ transplants (heart and lung). The favorable faculty ratio, state-of-the-art diagnostic, therapeutic, and research facilities combine to create an ideal educational setting. The "Mayo Clinic way" of graduate medical education ensures that you receive the finest teaching and the broadest patient care experience possible during a busy, hands-on fellowship program. Rotations in transplant cardiology, transplant pulmonology, and transplant immunology will be included.
Didactic training
The fellowship maintains an active schedule of teaching conferences relevant to cardiothoracic surgery. The goal of these conferences is to help you develop the knowledge and skills necessary to function as an effective cardiothoracic and transplant consultant in a clinical academic setting.
Conferences include:
Mortality and morbidity case presentation (monthly)
Transplant cardiology fellow conference (monthly)
Journal club (biweekly)
Department of surgery grand rounds (twice weekly)
Thoracic transplant patient selection conferences (three times a week)
Research training
Bench and clinical research are major components of the fellowship. You will be encouraged to participate in clinical research. There are opportunities to collaborate with clinicians or with basic scientists in the research centers, or with researchers at Mayo Clinic in Rochester, Minnesota. The information generated during training will form the basis for presentations at national meetings and publications. Following completion of training, you will be able to enter any academic program with the experience necessary to conduct clinical research.
Cardiac life support certification
Certification in Basic Cardiac Life Support and Advanced Cardiac Life Support is required for all Mayo Clinic residents and fellows.
Teaching opportunities
Opportunities are available for teaching Mayo medical students, visiting students, surgery residents through operating room instruction. You should be able to guide residents through the basic portion of many procedures including opening and closing of incisions, vascular anastomoses, access procedures, and formal didactic lectures.
Evaluation
To ensure that you gain proficiency and develop corresponding technical skills, individual performance is monitored carefully throughout the Cardiothoracic Surgery Transplant Fellowship. You are formally evaluated by supervising faculty members and meet with the program director to review these evaluations. In addition, you regularly evaluate the faculty to ensure that your educational needs are being met.