Curriculum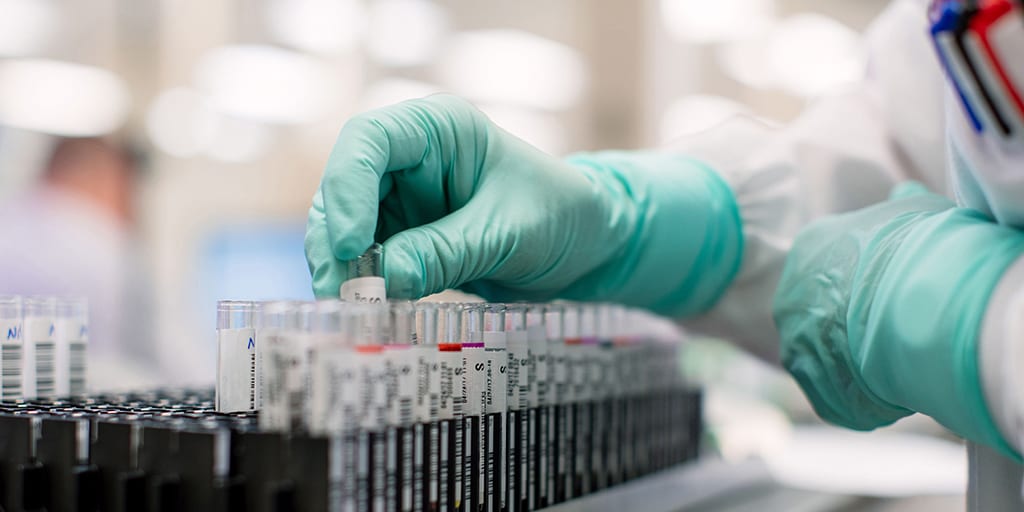 Ph.D. program: Two-year program
This program leads to certification by the American Board of Medical Microbiology (Committee on Postgraduate Educational Programs of the American Society for Microbiology) in Medical and Public Health Laboratory Microbiology.
First year
During the first year of training in the Ph.D. program, you rotate in the bacteriology, mycobacteriology and mycology, virology, and parasitology laboratories. These rotations emphasize the practical aspects of clinical microbiology. You become proficient in processing specimens and performing each procedure at the bench level.
Second year
You have a broad range of experiences during your second year of training:
Molecular diagnostics and clinical immunology rotations. You learn a wide variety of current immunologic and polymerase chain reaction (PCR) assays, many of which involve extensive use of automated equipment. You also learn about hepatitis and HIV testing and other infectious disease serologic tests.
Division of Infectious Diseases. You spend at least one quarter in this division. While there, you learn laboratory microbiology clinical applications and interpretation. In addition, you learn to integrate clinical and microbiological data for diagnostic, interpretive, and prognostic purposes.
Hospital infection control. During this two-week assignment, you learn about the specific functions and daily responsibilities of a nurse epidemiologist. This includes recognizing and controlling nosocomial infections and using proper methods to sterilize hospital equipment and supplies.
Minnesota Department of Health. You spend two weeks training in St. Paul, Minnesota, at the Minnesota Department of Health Infectious Disease Laboratory. You work in laboratory management, epidemiology, and the state laboratory quality assurance program. At the bench level, you learn procedures for collecting and processing food and stool specimens for pathogenic microorganisms, the principles of water bacteriology, and detection techniques for the rabies virus.
Test development and research. After completing the previous rotations, you spend the rest of your second year participating in the development and implementation of a new diagnostic test or completing an independent research project.
M.D. program: One-year program
This program is accredited by the Accreditation Council for Graduate Medical Education (ACGME) and meets the certification requirements of the American Board of Pathology (in Medical Microbiology).
This program generally matches the first year of the Ph.D. program, but your schedule can be modified based on your prior training, experience, and specific areas of interest.
Didactic training
You participate in these didactic training opportunities during the Clinical Microbiology Fellowship:
Clinical microbiology rounds. Presentation and discussion of current cases and interesting laboratory aspects.
Clinical microbiology journal club. Monthly one-hour meeting led by fellows.
Infection and immunity club. Monthly meeting of consultants from infectious diseases and microbiology.
Infectious disease conference. Weekly one-hour presentation given by consultants or fellows.
Laboratory management seminars. Series of sessions given by consultants from the Department of Laboratory Medicine and Pathology.
Research seminar. Monthly one-hour meeting for brief updates about special projects carried out by fellows and others in the division.
Core curriculum. Intensive core curriculum didactic course in all areas of diagnostic microbiology.
To support your didactic experience, you have access to Mayo Clinic's medical library as well as the learning resources available in the fellows' resource room, where individual desks and computers are provided for each trainee.
Research training
Research is an important component of the Clinical Microbiology Fellowship. You complete a research project in which you develop or evaluate new tests, assess existing tests, evaluate new or existing antimicrobial agents in vitro, or analyze the clinical importance of laboratory procedures and results.
You may collaborate with staff members from the Department of Laboratory Medicine and Pathology or from other departments. You are encouraged to present your project results at scientific meetings and publish them in scientific journals.
Call frequency
You are responsible for taking call on a daily rotational basis during the Clinical Microbiology Fellowship. This includes:
Assisting in the resolution of laboratory problems
Contacting clinical services about important laboratory findings or problems
Obtaining clinical histories of patients with important or unusual laboratory findings
Presenting these problems and histories at laboratory rounds
Your on-call responsibilities during laboratory rounds also include brief presentations describing the microbiology and laboratory aspects of specific infections.
Evaluation
Fellows are evaluated at the completion of each rotation, which may range in length from four to 16 weeks. Evaluations assess fellow competence in:
Patient care
Medical knowledge
Professionalism
Systems-based practice
Practice-based learning and improvement
Interpersonal and communication skills
Evaluations are also completed for all fellow presentations, such as laboratory rounds and journal club.
The program director meets with each fellow quarterly to review his or her evaluations and discuss professional growth. In addition, allied health staff and residents are asked to evaluate the fellow's performance periodically. Fellows are able to view their evaluations electronically. Final written summative evaluations are completed for each fellow upon completion of the Clinical Microbiology Fellowship.