Fellow Life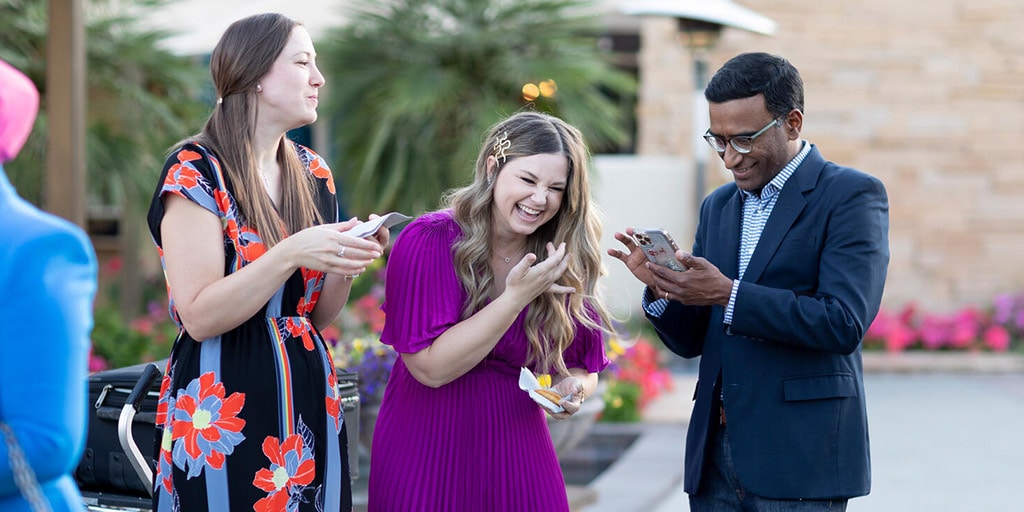 Outside of work, fellows in the Gastroenterology Fellowship program love all that Mayo Clinic and Phoenix, Arizona, have to offer. We'll support you both inside and outside of the Mayo Clinic campus to promote wellness and ensure your work/life balance.
Wellness initiatives
As a trainee, your physical and mental health is a priority to both Mayo Clinic and the department. Trainees have access to several resources to promote well being, as well as time off clinical duties to attend appointments.
Fitness centers
Well-being
Groups on campus
Mayo Clinic residents or fellows at our three campuses get discounted membership fees to area gyms through PerkSpot, the Mayo Clinic employee discount program.
All Arizona learners can also sign up to take fitness classes and health workshops through the department of Integrative Health or through the Mayo Clinic Well-Being program.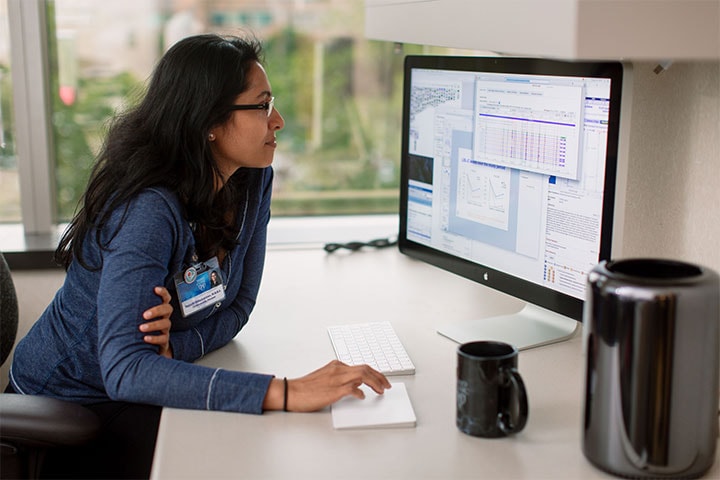 The Student Services office provides resources to promote academic, emotional, social, cognitive, financial, and physical well-being. Career and academic services include academic advising, peer tutoring, and accommodations for learners with disabilities or health conditions. Mental health services, counseling, interview practice, and a variety of enrichment sessions on topics like budgeting, resiliency, and stress and burn-out are also available through the Student Services office.
Opportunities to join a variety of groups on campus provide regular social activities and can help enhance your training while connecting with a broad group of peers.
Trainees have the opportunity to join a Mayo Employee Resource Group (MERG) at any time during their training program. Current MERGs on the Phoenix/Scottsdale campus in Arizona include groups based on African, Asian, and Latino heritage as well as groups focused on veterans, global health, leadership development, and LGBTI and differently-abled staff and allies.
Life in Phoenix
Our fellows love the beautiful scenery and opportunities for adventure that Arizona has to offer, as well as the big city entertainment and diverse restaurants in the Phoenix area. Our beautiful and rugged landscape offers year-round recreational opportunities such as camping, hiking, and biking. In Downtown Phoenix, you'll enjoy an eclectic art scene, sports arenas, concert venues, and endless dining options, and many of our fellows love the nightlife scene in Scottdale's entertainment district.
Here's just a few things our fellows specifically love about living in Phoenix:
Exploring the Grand Canyon and other national parks
Hiking
Camping
Summer water activities
The diverse restaurant scene
Coming from Minnesota, living in Arizona was definitely a change in scenery. The summers are hot which did take some getting used to, but once the heat breaks, the rest of the year is paradise. As someone who enjoys the outdoors, the metropolitan area is a huge playground. Many great hikes are just a stone's throw away. I also was surprised at the diversity and surplus of Asian Cuisine here!
Kevin Song, M.D.
Gastroenterology Fellow
Living in Arizona was great. Aside from the hot summer months, the remainder of the year comprises absolutely beautiful weather. The terrain here is otherworldly, and it is an outdoors person's paradise. There are ample opportunities for people of all interests to find something special here. Having an exciting urban/suburban environment in the middle of a valley within the desert is extremely unique, and it has been an amazing experience living here.
Neej Patel, M.B.B.S.
2021 Gastroenterology Fellowship Graduate
It's been exhilarating living in Arizona! The wide array of different terrains and, of course, the infamous Grand Canyon, Antelope Canyon, and Horseshoe Bend are unparalleled. Also, being within driving distance of New Mexico, Las Vegas, Colorado, and California allowed for a lot of road trips on golden weekends!
Sobia Laique, M.B.B.S.
2021 Gastroenterology Fellowship Graduate
Celebrating our graduates
photo gallery
We're so proud of our recent graduates and all that they have accomplished. Here's a small glimpse of our 2022 graduation ceremony.