Department and Faculty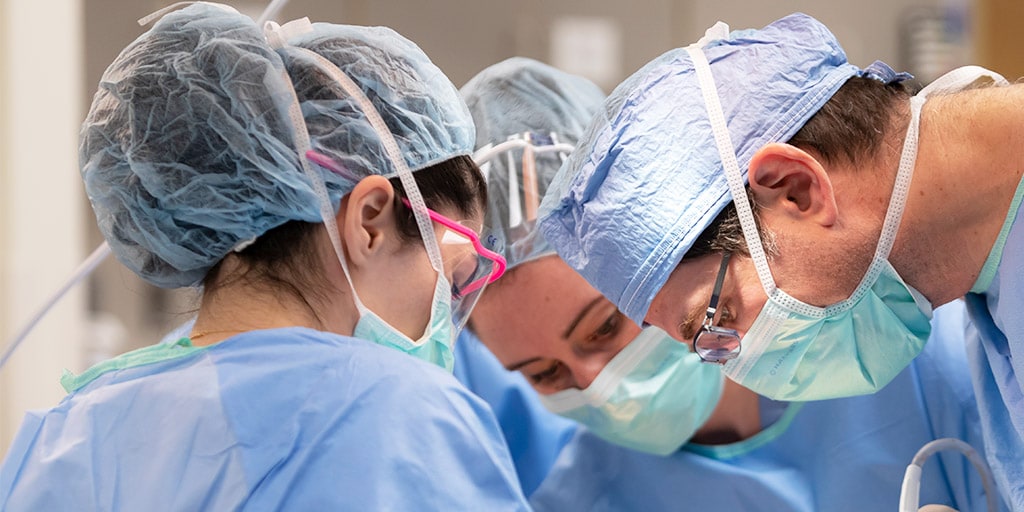 Department of Obstetrics and Oncology
The Department of Obstetrics and Gynecology at Mayo Clinic's campus in Rochester, Minnesota, offers comprehensive inpatient and outpatient services for women.
Divisions within the department are:
Division of Obstetrics. Offers expert, personalized care for women before, during, and after pregnancy.
Division of Maternal and Fetal Medicine. Specializes in high-risk pregnancies related to obstetric, medical, surgical, or genetic complications.
Division of Reproductive Endocrinology and Infertility. Manages problems related to infertility, including fibroid tumors, recurrent pregnancy loss, abnormal uterine bleeding, endometriosis, and risk of genetic disorders in offspring.
Division of Gynecology. Provides outpatient treatment for disorders of the female reproductive and urinary systems and includes four experts in minimally invasive gynecologic surgery.
Division of Gynecologic Oncology. Board-certified gynecologic oncologists offer highly skilled, state-of-the-art care for women with cancers of the female reproductive tract.
Division of Urogynecology. Pelvic and reconstructive surgery specialists (urogynecologists) manage benign conditions including treatment of a variety of pelvic floor disorders.
Department of Oncology
The Department of Oncology at Mayo Clinic has one of the largest, most comprehensive cancer diagnosis and treatment programs in the world. It is closely aligned with the Mayo Clinic Cancer Center, a National Cancer Institute-designated comprehensive cancer center. Mayo Clinic Cancer Center ranks in the top tier of cancer centers in the United States for cancer research, clinical treatment, and education.
Each year, more than 12,000 people are diagnosed with more than 200 different types of cancer and receive treatment through the department, which includes more than 50 oncologists.
Faculty
The teaching faculty working in the clinics and hospitals are exclusively Mayo Clinic staff. Therefore, the Mayo Clinic patient population is available to provide an extensive learning opportunity and experience for fellow education.
The teaching staff is dedicated to the three shields of Mayo Clinic's emblem: clinical practice, education, and research.