Application Process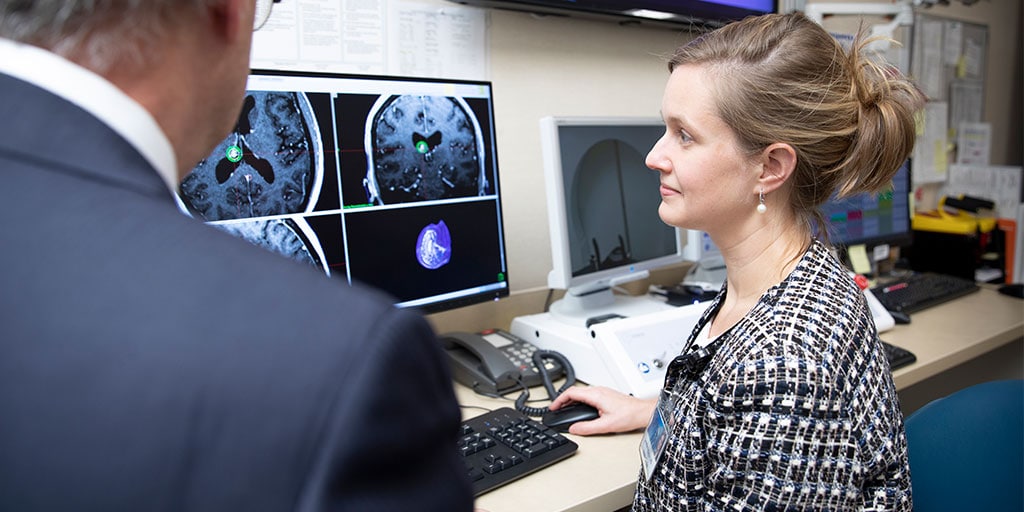 Positions
One position is available on a competitive basis each year in the Neurosurgical Oncology Fellowship at Mayo Clinic's campus in Minnesota.
Qualifications
To be eligible for the Neurosurgical Oncology Fellowship, you must meet the following criteria:
Enfolded fellowship (Mayo Clinic PGY-5, -6, or -7 resident)
Successful completion or planned completion of four years of residency satisfying national requirements for graduation of clinical neurosurgical training (including intern year). Residents who are training at Mayo Clinic and are in good academic standing are eligible to complete the fellowship during elective time in their fifth, sixth or seventh years.
Successful completion of American Board of Neurological Surgery (ABNS) written board examination with a score of 70 percent or better.
Demonstrated interest in neurosurgical oncology, including academic achievement in neurosurgical oncology.
External candidates
Completion of an ACGME-accredited neurosurgical residency or international equivalent (international trainees are assessed on an individual basis with minimum requirements to include five years of structured, post-graduate neurosurgical clinical training including at least one year in a chief resident role)
Good academic standing as stated in a letter from the applicant's former program director
Perceived to be a future leader in neurosurgical oncology
Also see general admissions requirements for Mayo Clinic School of Graduate Medical Education.
How to apply
Mayo Clinic School of Graduate Medical Education does not process printed applications to this program. You must apply through Recruit, a third-party application service. No matching program services are used.
Mayo's academic year begins in July. You must submit a completed application form and all required documentation no later than 12 months before the program start date.
Complete the following steps to apply:
Create an account to begin the online Application for Admission
All applications to Mayo Clinic School of Graduate Medical Education programs must include these application materials
After submission, view the required Supplemental Items and Documents
Upload each required item in the Supplemental Items section (if applicable)
Complete the Recommendation Request section (if applicable)
Applicants considered for an appointment will be invited for a personal interview with the program director and selected faculty.
Interviews are conducted between November and January each year.