Application Process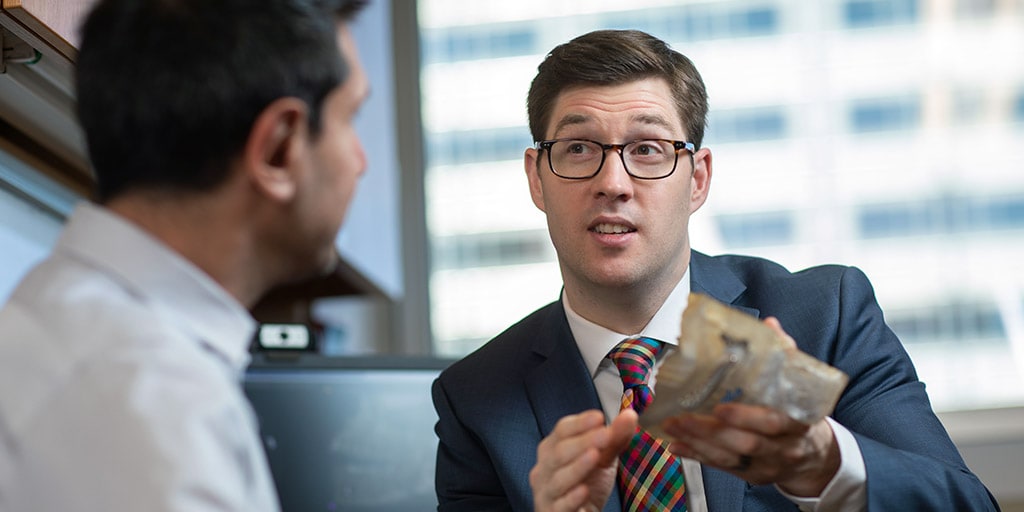 Positions
There are two positions available on a competitive basis each year in the Oral and Maxillofacial Surgery (OMS) Residency.
Qualifications
Applicants must be in good standing in their fourth year of dental school or must have successfully graduated from dental school prior to applying.
The OMS Residency participates in the Postdoctoral Application Support Service (PASS) system for postgraduate dental specialty programs and in the National Matching Services dental match process.
When applying, all applicants must include their current curriculum vitae, personal statement, dental school transcripts, three letters of recommendation, a letter from your dental school dean, and an official transcript from all undergraduate schools attended.
Also see application materials for Mayo Clinic School of Graduate Medical Education.
How to apply
Mayo Clinic participates in the American Dental Education Association (ADEA) Postdoctoral Application Support Service (PASS) and is a member of National Matching Services Inc. Each applicant to our program must be a participant in the matching service.
The Division of Oral and Maxillofacial Surgery will submit a rank order list to the match and abide by the results by offering appointments to all applicants matched with Mayo Clinic.
The application form and all supporting documentation must be submitted by Sept. 15 of the year preceding the appointment date (approximately nine months in advance). The academic year begins in July with orientation in mid- to late-June.
To apply to the program:

Visit the ADEA PASS website
Upload to PASS (do not send to the program):

2" x 2" photo
Curriculum vitae
Copy of National Board Dental Examinations (NBDE)
Copy of National Board of Medical Examiners (NBME) CBSE exam
Copy of dental school diploma, if applicable
Copy of naturalization certificate if not a U.S. or Canadian citizen

All appointments are made through National Matching Services Inc. Candidates must register with National Matching Services Inc.
Applicants considered for an appointment will be invited to visit Mayo Clinic for a personal interview with the program director and selected faculty. Interviews are conducted in November each year.
Externship
We encourage interested applicants to consider visiting for a one to two-week externship in oral and maxillofacial surgery at Mayo Clinic to better understand how the residency is structured and to determine if it's a good match for their interests. It is a great way get to know the program, the staff surgeons, residents, culture, and see for yourself what Mayo Clinic has to offer both patients and trainees.
An externship at Mayo Clinic offers exposure to the full scope of oral and maxillofacial surgery and helps you gain a feel for the residency experience.