Department and Faculty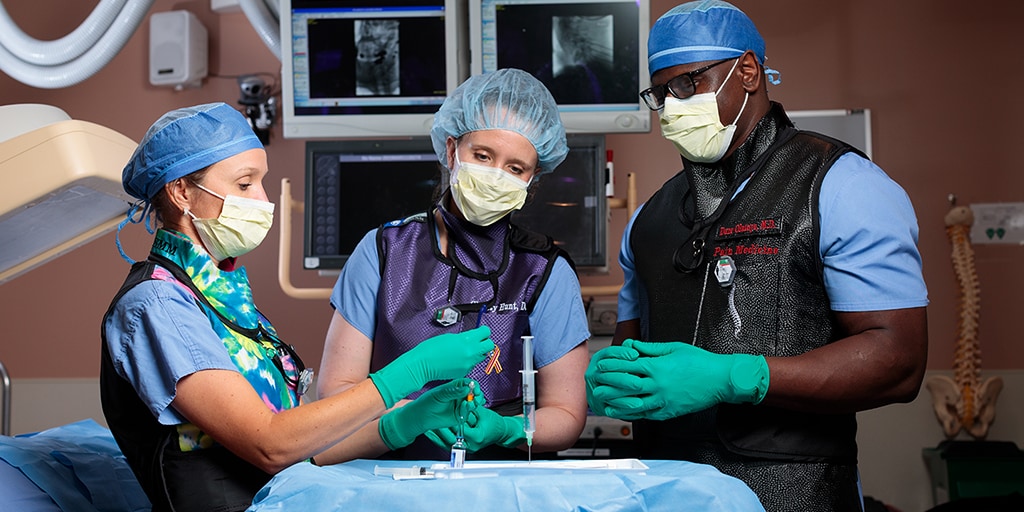 The Department of Anesthesiology at Mayo Clinic is a highly integrated, collaborative group of adult and pediatric anesthesiologists. The department includes more than 120 staff doctors, 60 residents, 200 nurse anesthetists, and 150 respiratory therapists who are committed to providing the best possible care to adult and pediatric patients requiring anesthesia and intensive care.
Members of the department also conduct basic and clinical research and teach postgraduate and continuing education programs.
Mayo Clinic anesthesiologists supervise more than 89,000 cases requiring anesthesia yearly, assisted by skilled nurse anesthetists and state-of-the-art equipment. This large number of cases, integrated with ongoing research and education, results in wide-ranging expertise in the anesthetic management of patients of all ages.
The field of anesthesia changes continually with the introduction of new drugs, equipment, and surgical and radiological interventions. Department members are organized into subspecialty groups, each focusing on a segment of anesthesiology, including pain medicine. Their expertise is a resource for everyone, enabling the department to stay at the forefront of the specialty.
Faculty
In addition to caring for patients in their clinical practices, Mayo Clinic's faculty members are committed to teaching and facilitating the growth of medical knowledge and are recognized leaders in their fields. You have direct access to these individuals throughout the Pain Medicine Fellowship.
Advisers
You are assigned a faculty adviser who can provide comprehensive educational advice and personal support. Your adviser also serves as a contact point, introducing you and your family to Rochester, Minnesota, and the Mayo Clinic system.
Visiting professors
Many prominent professors visit Mayo Clinic each year. They present their work during lectures and participate in hospital rounds. You are encouraged to take advantage of these opportunities.