Department and Faculty
The Center for Congenital Heart Disease at Mayo Clinic in Rochester, Minnesota, includes eight pediatric cardiologists, six adult congenital cardiologists and three cardiovascular surgeons. All faculty members have academic appointments in Mayo Clinic College of Medicine and Science and teach and supervise medical students and residents at Mayo Clinic.
Mayo Clinic Children's Center includes more than 200 pediatric and adolescent physicians specializing in more than 50 areas who provide care ranging from routine checkups to complex surgical procedures. Annually, Mayo Clinic treats more than 50,000 children and adolescents, including some 5,000 hospital patients.
Each year, approximately 6,000 patients are seen in the outpatient pediatric cardiology clinic. Surgeons perform more than 400 congenital heart disease operations each year at Mayo Clinic's campus in Rochester, Minnesota, and there are 8,000 echocardiographic procedures and more than 300 cardiac catheterization procedures performed.
From the program director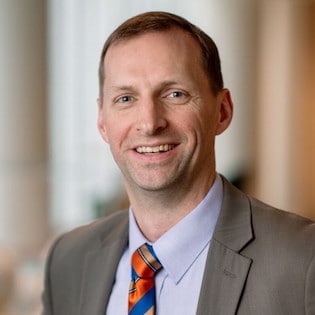 Thank you for your interest in the Pediatric Cardiology Fellowship at Mayo Clinic's campus in Rochester, Minnesota! Our training program at Mayo Clinic provides a comprehensive clinical and research training experience that is designed specifically to help you become a capable, independent, and compassionate pediatric cardiologist.
Our nationally ranked team of cardiologists, surgeons, intensivists, anesthesiologists, nurses, and others is dedicated to providing world-class, family-centered care to our patients through prompt and precise diagnosis, evidence-based treatment strategies, reliable continuity of care, innovative research, and insightful quality improvement initiatives.
We have a tremendous training program that has the resources and breadth of experience of a large program with the close-knit comradery of a small program. Our team members provide one-on-one mentoring and direct supervision to guide you throughout your fellowship as you assume increasing responsibility in patient care. Your success is our top priority.
We are excited that you are considering Mayo Clinic for your pediatric cardiology training. Please explore our website and do not hesitate to contact us if you have any questions about our program.
Nathan Taggart, M.D.
Program Director, Pediatric Cardiology Fellowship
Faculty
Find out more about the research interests and clinical educational backgrounds of our Division of Pediatric Cardiology faculty members:
Sonja H. Dahl, D.N.P., R.N., CNP
Advisers and mentors
Our graduate education advisory system is designed to provide you with comprehensive educational advice and personal support. You choose a faculty adviser who serves as your primary contact.
Visiting professors
Many prominent professors visit Mayo Clinic each year. They present their work during lectures and participate in hospital rounds. You are encouraged to take full advantage of these opportunities.