Meet The Faculty
From the program director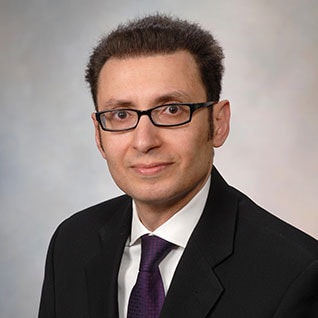 I welcome you to the Transplant Immunology Fellowship at Mayo Clinic in Jacksonville, Florida. Our program is accredited by the American Society of Histocompatibility and Immunogenetics. As a fellow, you will be provided with two years of comprehensive didactic and technical training in the fields of transplant immunology and histocompatibility testing. In addition, you will participate in our many conferences and research projects.
We have a very experienced team of Mayo Clinic consultants and laboratory personnel working together to provide the best care to our patients and promote Mayo Clinic values. Many of our faculty members have numerous publications and lectures.
We are one of the largest multi-organ transplant centers in the United States. In addition, we work closely with our colleagues at Mayo Clinic campuses in Phoenix/Scottsdale, Arizona, and Rochester, Minnesota, to improve patient care and training experience for our fellows.
Upon completion of the program you will be eligible of board certification by the American College of Histocompatibility and Immunogenetics as well as accreditation by the American Society of Histocompatibility and Immunogenetics.
Thank you for your interest in our program and please reach out if you have any questions. We look forward to working with you to accomplish all the training objectives and become a board-certified HLA laboratory director.
Mohamed Elrefaei, M.D. Ph.D.
Transplant Immunology Program Director
Program faculty
One of the greatest advantages to training at Mayo Clinic is the approachability, accessibility, and collegiality of the faculty.
You'll work closely with these individuals throughout your training in the Transplant Immunology Fellowship.
Mohamed Elrefaei, M.D., Ph.D.
Laboratory Medicine and Pathology, Mayo Clinic in Jacksonville, Florida

Program Director, Transplant Immunology Fellowship;
Director, Histocompatibility Laboratory, Mayo Clinic in Jacksonville, Florida;
Associate Professor of Laboratory Medicine and Pathology, Mayo Clinic College of Medicine and Science

Zeying Du, M.D., Ph.D.
Laboratory Medicine and Pathology, Mayo Clinic in Jacksonville, Florida

Faculty, Transplant Immunology Fellowship;
Senior Associate Consultant, Department of Laboratory Medicine and Pathology

Elizabeth Godbey, M.D.
Laboratory Medicine and Pathology, Mayo Clinic in Jacksonville, Florida

Faculty, Transplant Immunology Fellowship; Director of Apheresis;
Director of Transfusion Medicine; Senior Associate Consultant, Department of Laboratory Medicine and Pathology, Mayo Clinic in Jacksonville, Florida

Jennifer O'Brien, M.D., Ph.D.
Laboratory Medicine and Pathology, Mayo Clinic in Jacksonville, Florida

Faculty, Transplant Immunology Fellowship
Assistant Professor of Laboratory Medicine and Pathology, Mayo Clinic College of Medicine and Science

Zach Thompson, M.D.
Laboratory Medicine and Pathology, Mayo Clinic in Jacksonville, Florida

Faculty, Transplant Immunology;
Senior Associate Consultant, Department of Laboratory Medicine and Pathology, Mayo Clinic in Jacksonville, Florida

Manish Gandhi, M.D.
Transfusion Medicine, Mayo Clinic in Rochester, Minnesota

Faculty, Transplant Immunology Fellowship
Professor of Laboratory Medicine and Pathology, Mayo Clinic College of Medicine and Science

Justin Kreuter, M.D.
Transfusion Medicine, Mayo Clinic in Rochester, Minnesota

Director, Histocompatibility Laboratory; Director, Transfusion Laboratory; Faculty, Transplant Immunology Fellowship
Assistant Professor of Laboratory Medicine and Pathology, Mayo Clinic College of Medicine and Science

Andres Jaramillo, Ph.D.
Director, Histocompatibility Laboratory, Mayo Clinic in Phoenix, Arizona

Faculty, Transplant Immunology Fellowship
Associate Professor of Laboratory Medicine and Pathology, Mayo Clinic College of Medicine and Science

Katrin Hacke, Ph.D.
Laboratory Medicine and Pathology, Mayo Clinic in Phoenix, Arizona

Faculty, Transplant Immunology Fellowship
Senior Associate Consultant, Department of Laboratory Medicine and Pathology