Programs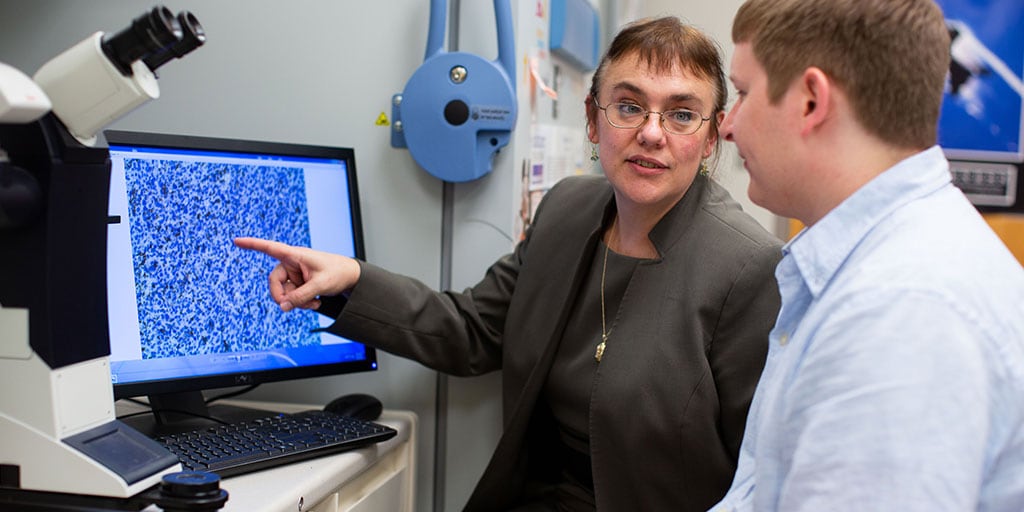 Mayo Clinic Graduate School of Biomedical Sciences offers world-class graduate education leading to Ph.D. and M.D.-Ph.D. degrees, as well as master's degree programs for Mayo Clinic residents and fellows.
We also offer a Summer Undergraduate Research Fellowship that introduces aspiring scientists to the world of biomedical research, along with other training opportunities for developing scientists.
We are committed to enhancing opportunities for traditionally underrepresented minorities in the sciences and offer numerous avenues to success for all students.
Find an exciting environment of academic inquiry and scientific discovery, combined with exceptional intellectual and technological resources designed to help you achieve your highest scientific career goals. Choose from eight specialty tracks.
Develop the analytical skills of a basic scientist and the knowledge base of a physician in our collaborative M.D.-Ph.D. Program that prepares you to translate scientific discoveries into applications that improve patient care.
Immerse yourself in a research lab and work alongside established scientists to build your skills in this summer-long program for college students considering biomedical research careers.
A 10-week, summer-long research experience that exposes future biomedical and clinical scientists to investigative careers in academic nephrology, basic nephrology, and urologic sciences.
Progress toward a career in research in this mentored educational program designed to equip you with the tools you need to succeed.
Distinguish yourself as a budding scientist in this short-term opportunity designed to provide you with one to two years of research experience before applying to medical or graduate school.
Fulfill educational research requirements of the predoctoral (Ph.D.) or master's degree program you are currently enrolled in at a U.S. or international academic institution in biomedical research.