Curriculum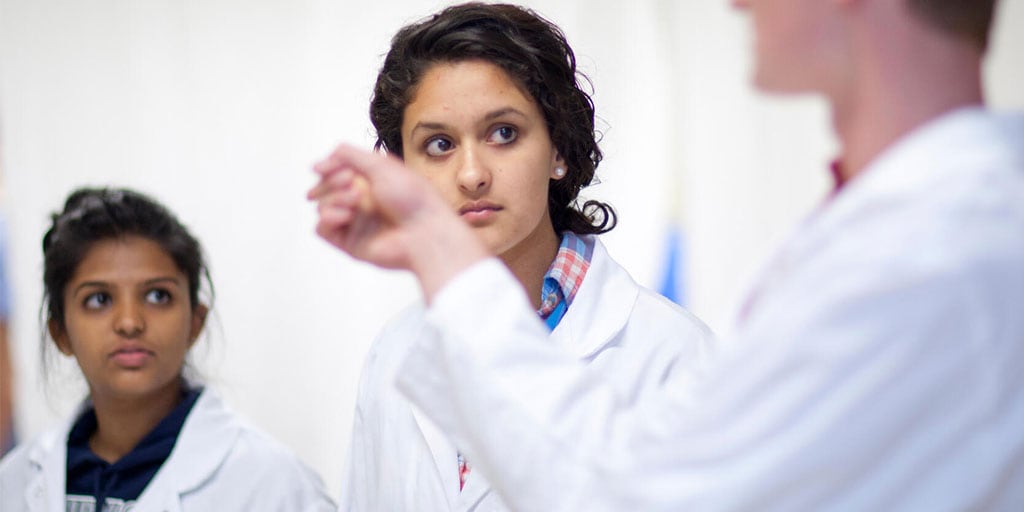 Student experience
Mayo Clinic's Summer Undergraduate Research Fellowship (SURF) gives you more than just work experience in a lab. As a SURF fellow, you will:
Conduct your own small research project or work on part of an ongoing research investigation for 10 weeks
Develop your technical skills
Participate in a special weekly seminar series that introduces you to rapidly progressing research areas
Engage in special events organized by graduate programs or your labs
Present your work at the Summer Research Poster Session
Become part of the Mayo Clinic research community
Seminar series
Each week a faculty member from one of our eight graduate programs will share some of the newest discoveries in Biochemistry and Molecular Biology, Biomedical Engineering and Physiology, Clinical and Translation Sciences, Immunology, Molecular Pharmacology and Experimental Therapeutics, Neuroscience, Regenerative Sciences, and Virology and Experiments.
Research poster session
Every year, students and mentors alike look forward to the end-of-the-summer research poster session. In preparation for the event, you'll create a research poster showcasing your work and then have a chance to explain your research and findings, as well as celebrate your summer of research with your fellow SURF participants.
Research by past participants
Each summer brings a variety of research questions and projects. Here are a few examples students have worked on in recent past years:
Investigating a Novel Drug Combination Therapy using Endometrial Cancer Cell Lines in vitro
Guiding and Monitoring the Differentiation of Encapsulated Stem Cells
Deep learning noise quantification of patient CT images: training dataset generation and analysis
Aging Effects on Skeletal Muscle Autophagy
Identifying Potential Biomarkers in Diagnosing Patients with Hypermobile Ehlers Danlos Syndrome: Utilizing the Mayo Clinic EDS Clinic
Health disparities in pregnancy care and public insurance
A Balancing Act: Combining Standard of Care Medications with T Cell Immunotherapy for Treatment of Multiple Myeloma
The Sensitizing Effects of TRAF2 Deficiency on TNF- and IFNy-Induced Cancer Cell Death
Utilizing Molecular Dynamics Simulations to Characterize Pathogenic and Benign KCNQ1 Variants Involved in Long-QT Syndrome
Characterizing a Novel Risk Haplotype for 5-Fluorouracil Toxicity
Effect of Bleomycin Induced Cellular Senescence on Brain Dysfunction
Preserving Isolated Mitochondria Vitality for Regenerative Applications
Characterization of extracellular vesicles from iPSC-derived mesenchymal stem cells for regenerative medicine
Developing a Single-Cycle Measles Vector for Gene Editing Sickle Cell Disease
In vitro characterization of MC0-R Mengovirus as a novel vector for oncolytic