Neurodiagnostic technologist training at Mayo Clinic
The Clinical Neurophysiology Technology Program at Mayo Clinic offers the best accredited neurodiagnostic and polysomnographic technologist training in the area. You will learn about the function and disorders of the nervous system, as well as the principles and practical applications of neurodiagnostic and polysomnographic testing.
Program highlights include:
One of the only programs to train in five modalities, including EEG, nerve conduction studies (NCS), sleep studies (PSG), evoked potentials, and autonomic testing
Training at one of the best health care facilities in the world
Small-class sizes, where your instructors know you by name
A curriculum that includes a mixture of classroom learning that includes hands-on practice sessions, and plenty of clinical experience working with real patients
100% job placement

2016: 100%
2017: 100%
2018: 100%
Our training is focused on developing Mayo Clinic's future workforce — meaning that after graduation, if students are the right candidates and positions are available, many of our graduates go on to work at Mayo Clinic directly out of training. However, you can be confident you'll be fully prepared for your first day on the job, wherever that may be.
Tuition and financial aid
Tuition and fees
Mayo Clinic School of Health Sciences tuition and fees
| Item | Cost |
| --- | --- |
| Tuition — 56 credits at $280/credit (2019-2020) | $15,680 |
| Laptop fee ($225 per semester) | $1,350 |
| Books | $400 |
| Uniforms | $50 |
| The Neurodiagnostic Society (ASET) student membership dues | $58 |
| Total estimated cost of attendance* | $17,538 |
*Program tuition rates, fees, and related expenses are subject to change. These estimated expenses represent a good faith effort to disclose true costs of attendance.
Rochester Community and Technical College tuition and fees
The tuition for the program during the two semesters (25 credits) at Rochester Community and Technical College (RCTC) is the same that is paid by all its students. For current tuition rates, visit the Rochester Community and Technical College website. Tuition for RCTC coursework is paid directly to RCTC.
Living expenses
Living expenses such as transportation, housing, and meals are not paid to the school. However, these expenses are considered for purposes of processing financial aid, where applicable.
Withdrawal and tuition refund
See the Mayo Clinic College of Medicine and Science withdrawal and tuition refund policy for more information.
If you withdraw from your classes at Rochester Community and Technical College once a semester has started, tuition is refunded according to its refund policy.
Financial aid
Mayo Clinic School of Health Sciences offers financial incentives for students to participate in many of its health sciences training programs. Scholarships, grants, and low-interest loans may be available for those who demonstrate financial need.
The Office of Student Financial Aid and Registrar can provide more details about financial aid or incentives.
Other financial aid may be available from Rochester Community and Technical College.
If you have a passion for patient care and like problem solving, a career as a neurodiagnostic technologist may be a great fit. If you have any questions or would like to see the program first-hand through a job shadow, please don't hesitate to contact us.
Jan Buss, R. EP T., R.NCS.T.
Clinical Neurophysiology Technology Program Director
There are two things that really stick out as reasons why I love this program. One is the small class size; I never have a question that goes unanswered. The second is the integration with the clinical practice. We have dozens of opportunities to jump in and assist technologists during patient studies. These experiences bring everything together.
Chris Vermeersch
Current student in the Clinical Neurophysiology Technology Program
100%
of students find a job by time they graduate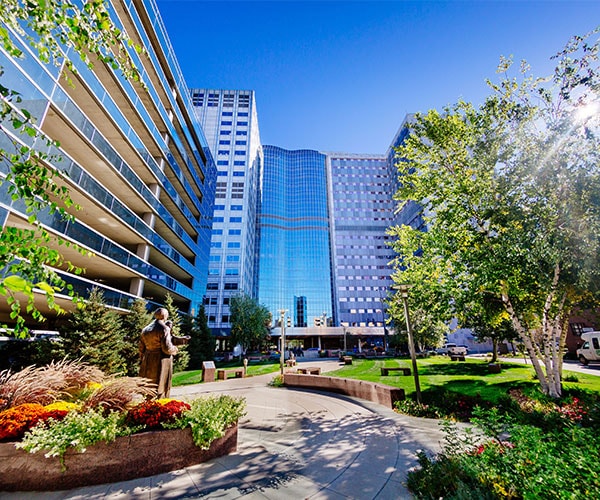 Campus and community
Rochester, MN
Neurodiagnostic technologist
A day in the life
Explore what a neurodiagnostic technologist does
Neurodiagostic and polysomnographic technologists perform a variety of testing, such as EEG, NCS, PSG, evoked potentials and autonomic testing, to assist physicians in the diagnosis and evaluation of diseases of the brain, peripheral and autonomic nervous systems, and disorders of sleep.
Accreditation information
The Clinical Neurophysiology Technology Program (Minnesota) is an accredited training program.
Accreditation