How to Apply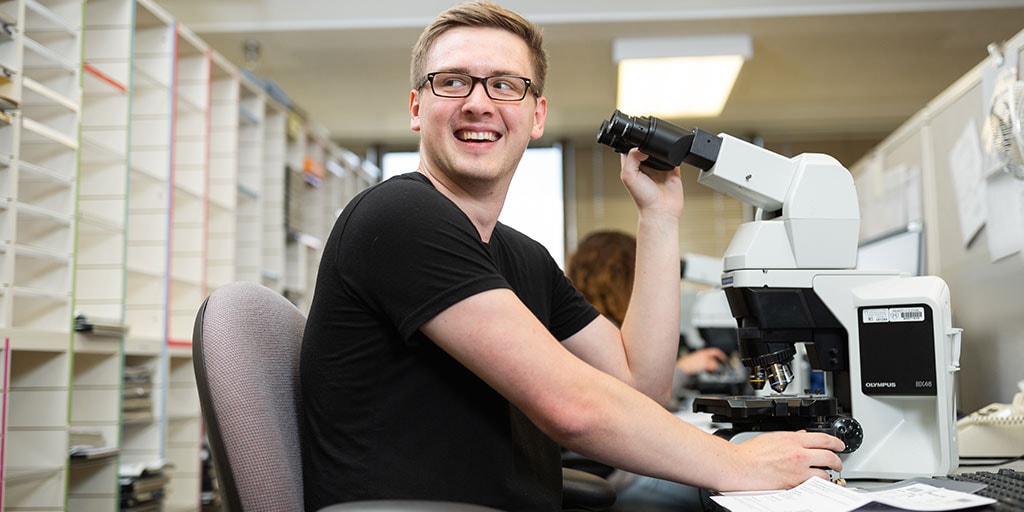 Enrollment options
There are two ways to enter the Cytotechnology Program. You must either:
Have completed a bachelor's degree and meet the admissions requirements.
Be a senior at one of Mayo Clinic's affiliated academic institutions, which have agreed to accept our training as valid fourth-year completion of their bachelor's degrees (3+1 option).
Our affiliated institutions are:
Luther College — Decorah, Iowa
Minnesota State University, Mankato — Mankato, Minnesota
Saint Mary's University of Minnesota — Winona, Minnesota
University of Minnesota Rochester — Rochester, Minnesota
University of Wisconsin-Green Bay — Green Bay, Wisconsin
Prerequisites
Whichever path you choose, you must receive a bachelor's degree by the time you complete this program.
These prerequisites are required to apply for admission:
Three years (90 semester or 120 quarter hours) in an affiliated college or university
Twenty semester (or 30 quarter) hours in biology, biological sciences or both, including courses such as general biology, cell biology, physiology, anatomy, histology, bacteriology, parasitology, zoology, embryology, and genetics
Eight semester (or 12 quarter) hours in chemistry
Three semester (or four quarter) hours in basic mathematics
The prerequisite courses above must have been completed with a grade C or better
College or university cumulative GPA of at least 2.75 on a 4.0 scale, though applicants are not selected based on grades alone
U.S. citizenship or permanent immigrant status is required for admission to this program.
Application instructions
Complete the following steps to apply:
Create an account to begin the online Application for Admission

Select - Mayo Clinic School of Health Sciences
Select – Cytotechnology Program

Complete each section of the application and submit
After submission, view the required Supplemental Items and Documents
Upload each required item in the Supplemental Items section
Complete the Recommendation Request section
Additional required items
Two professional letters of recommendation are required and must be completed in the Recommendation Request section. Each recommender will receive an email with a link to complete a rating form and upload a letter.
Essay is to include the following and then uploaded in the Supplemental Items section:

Tell us why you're interested in the Cytotechnology Program and what draws you to the field of cytology.

Unofficial high school and college transcripts may be uploaded in the Supplemental Items area for application purposes. If admitted, official copies of all transcripts will be required prior to the start of the program. They must be sent directly from the institution by email to koenigs.amy1@mayo.edu (preferred) or by postal mail to:
Cytotechnology Program
Attn: Amy Koenigs
Mayo Clinic
Siebens Building, 5th Floor, Room D-E
200 First St. SW
Rochester, MN 55905
Interview process
The selection committee carefully reviews each application. Individuals considered for acceptance are invited to Mayo Clinic's campus in Rochester, Minnesota, for an in-person interview.
Acceptance
Acceptance letters are sent in early April. Your reply is expected within 14 days.