88%
first-time board exam pass rate
100%
program completion rate
Cytotechnology Program graduates: Where are they now?
My training gave me the opportunity to see rare cases that other young cytotechs have never seen before. Because of this, I feel much more confident training new cytotechs in my lab and in making my own diagnoses on difficult cases.
Nicholas Hustad, CT(ASCP)
2015 graduate who now works as a cytotechnologist in Las Vegas, Nevada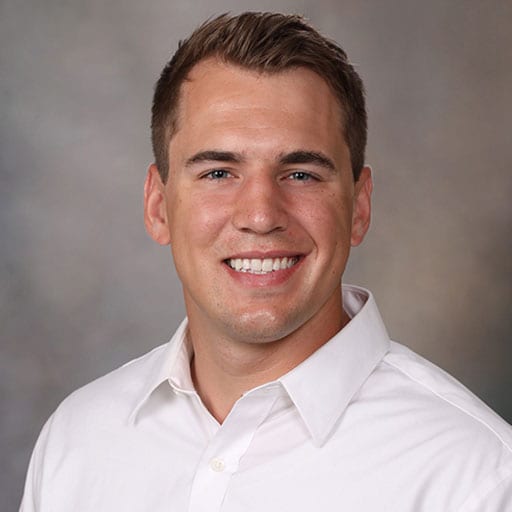 The instructors understand that cytology is an evolving field — and that we need to evolve our skill sets with it. They provided us with a series of rotations through a multitude of different anatomic pathology laboratories and the opportunity to present case studies at the Minnesota Society of Cytology meeting.
Eric Bradley, CT(ASCP)
2016 graduate who now works as a cytotechnologist in Middletown, Connecticut
Advancement opportunities for cytotechnologists
More than half of the graduates from our program within the last five years are working as cytotechnologists at Mayo Clinic's campus in Rochester, Minnesota, or within Mayo Clinic Health System. The rest of our graduates have accepted positions across the country.
After a few years of on-the-job experience, some cytotechnologists choose to transition into management, research and development, government, or education. Others may choose to move into related areas of science, such as molecular biology.