97%
first-time certification exam pass rate (graduating class of 2020, 2021, and 2022; compared to ~83% nationally)
The Medical Laboratory Science program at Mayo Clinic trains future lab professionals through an integrated curriculum and plenty of on-the-ground training through clinical experiences.
The program teaches you to analyze a variety of biological specimens and perform scientific tests with state-of-the-art equipment to report the results to physicians.
You will train with professionals from the Department of Laboratory Medicine and Pathology (DLMP). This is an excellent opportunity to train in one of the largest laboratories in the world where thousands of people work in over 90 specialty laboratories and perform millions of tests per year.
You can expect:
A thorough curriculum with online learning, lectures, daily lab sessions, and hands-on clinical experiences.
A concentration on practical knowledge and application where you will train under a highly skilled team of medical lab professionals.
The ability to complete your entire training at Mayo Clinic, without having to relocate or go elsewhere for clinical training.
Our training is focused on developing Mayo Clinic's future workforce — meaning that after graduation, many of our graduates go on to work at Mayo Clinic directly out of training. However, you'll be fully prepared for your first day on the job, wherever that may be.
The Mayo Clinic Medical Laboratory Science Program is housed in our renowned Department of Laboratory Medicine and Pathology. You not only learn from our distinguished medical and allied health staff instructors, but also benefit from progressive teaching strategies that incorporate online learning and make the most of your educational experience.
Sue Lehman M.A., MLS (ASCP), SMCM
Medical Laboratory Science Program Director
From the very first week, the small class size and personable faculty helped me to get right on track. I quickly became knowledgeable about clinical microbiology, chemistry, hematology, and blood banking. The experience and knowledge I gained from the fast-paced didactics and various clinical rotations were vital and contributed not only to getting me placed in a lab that I love but also aided in my being promoted shortly after.
Dustin Strasburg, MLS(ASCP)
Completed the program in 2012 and now works as a technical specialist in the Department of Laboratory Medicine and Pathology
1:39
Behind the scenes: Medical laboratory scientist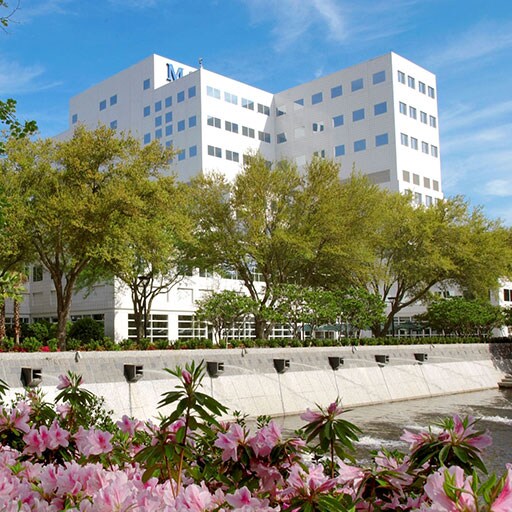 Campus and community
Jacksonville, FL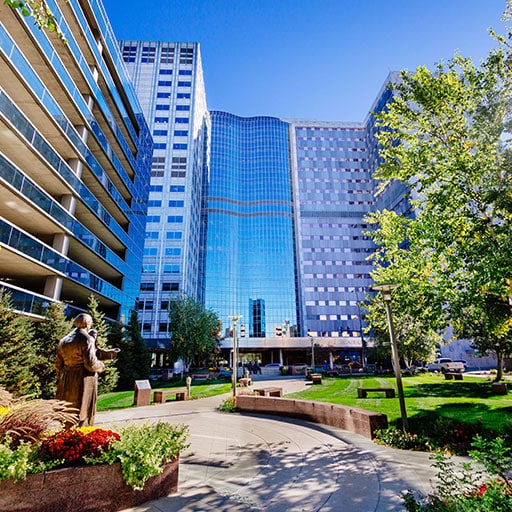 Campus and community
Rochester, MN
Explore what a medical lab scientist does
A medical laboratory scientist performs testing on a variety of biological samples and reports results to physicians. Their findings play a key role in identifying and treating cancer, heart disease, diabetes, and other conditions. It is estimated that 60-70% of decisions about a patient's diagnosis, treatment, hospital admission, and discharge are based on test results performed by medical laboratory scientists.
Accreditation information
The Medical Laboratory Science program is an accredited training program.
Mission statement
Mayo Clinic's Medical Laboratory Science program is committed to training undergraduate and post-baccalaureate students in laboratory medicine, quality assurance, and professional practice.
Faculty members promote academic excellence, instill professionalism, and encourage the pursuit of lifelong learning. At Mayo Clinic, we strive to retain excellent students for employment and promotion.
Program goals
Provide the Department of Laboratory Medicine and Pathology at Mayo Clinic with entry-level allied health staff trained in the profession of medical laboratory science
Prepare medical laboratory science graduates for entry into the workforce in the Department of Laboratory Medicine and Pathology at Mayo Clinic's campuses in both Rochester, Minnesota, and Jacksonville, Florida
Ensure that entry-level practitioners of medical laboratory science are adequately trained in the following areas of laboratory medicine: clinical microbiology, hematology, immunohematology, clinical chemistry, renal analysis, clinical immunology, molecular diagnostics, phlebotomy, quality control, quality assurance and laboratory management
Ensure that entry-level practitioners of medical laboratory science are properly prepared to withstand the pressures of the job, including the ability to multitask, maintain stability under pressure, and work accurately and efficiently
Ensure that our graduates enter the workforce with a strong understanding of professionalism as demonstrated by their ability to work with a diverse group of individuals, participate as team members toward the overall goals of the system, maintain competency in their field of study through board examination certification and maintenance, and participate in professional societies and regularly attend continuing education programs
Provide an educational clinical laboratory rotation experience that builds upon their academic education
Provide instruction and evaluation based on identified competencies and content of the medical laboratory science discipline
Provide students with adequate knowledge and background experience to qualify for national certification examinations appropriate to their level of training
Program competencies
Professional knowledge

Explain the principles underlying clinical laboratory testing, including the pathological indications for performing specific laboratory tests
Understand quality system planning, including quality control and method validation, as applied to the laboratory setting
Interpret a wide array of patient laboratory values and note when values are abnormal or erroneous
Interpret and understand new protocols, technologies and advances in the field in order to practice and respond to evidence-based changes in medical laboratory science

Professional skills

Perform a wide variety of laboratory tests from low to high complexity
Troubleshoot laboratory assays, identifying and correcting potential problems
Correlate clinical laboratory results with differential diagnoses
Demonstrate safe working practices and recognize patient samples as valuable extensions of the patient, placing the needs of the patient first
Perform quality control of patient laboratory tests and apply quality-assurance methodology to assure accuracy of laboratory testing
Communicate patient test results clearly and accurately to clinicians
Perform work efficiently and accurately under the pressure of time constraints and be able to multitask

Professional attitudes, behaviors, and cultural competencies

Adhere to the student policies of the Medical Laboratory Science Program and Mayo Clinic School of Health Sciences
Display professionalism in communication and dress and show respect for colleagues and superiors
Demonstrate tolerance and establish effective working relationships with others from diverse backgrounds, including age, race and gender
Work effectively as a team member or independently as required to accomplish the goals of the work unit (laboratory)
Demonstrate advocacy in the field of laboratory medicine, seeking to engage in activities that help to increase the awareness, status and quality of the medical laboratory science profession
Value self-directed learning, maintain board certification, and participate in ongoing continuing education to increase and update knowledge of laboratory medicine
Florida state licensure
The state of Florida requires licensure for employment in a clinical laboratory. Licenses are issued by the Florida Department of Health Board of Clinical Laboratory Personnel.
The following program outcome measures are tracked and monitored as part of continuous program assessment and accreditation:
Class year
2019-2020
2020-2021
2021-2022

Retention/attrition rate
Percentage of students beginning the program that go on to successfully graduate.

96%
100%
100%

Graduation rate
Percentage of students beginning the second half of the program that go on to successfully graduate.

*Minimum standard – 70%
100%
100%
100%

Employment/placement rate
Percentage of graduates that find employment or continue their education within one year of graduation.

*Minimum standard – 70%
100%
100%
100%

First-time certification exam pass rate
Percentage of students passing the ASCP Board of Certification MLS Exam within one year of graduation.

*Minimum standard – 75%
100%
92%
100%
*Rate established by the National Accrediting Agency for Clinical Laboratory Sciences (NAACLS) as a quality measure of its accredited programs
ASCP: American Society for Clinical Pathology
MLS: Medical Laboratory Science
Learn more about the program outcomes for the Medical Laboratory Science Program at Mayo Clinic.