Curriculum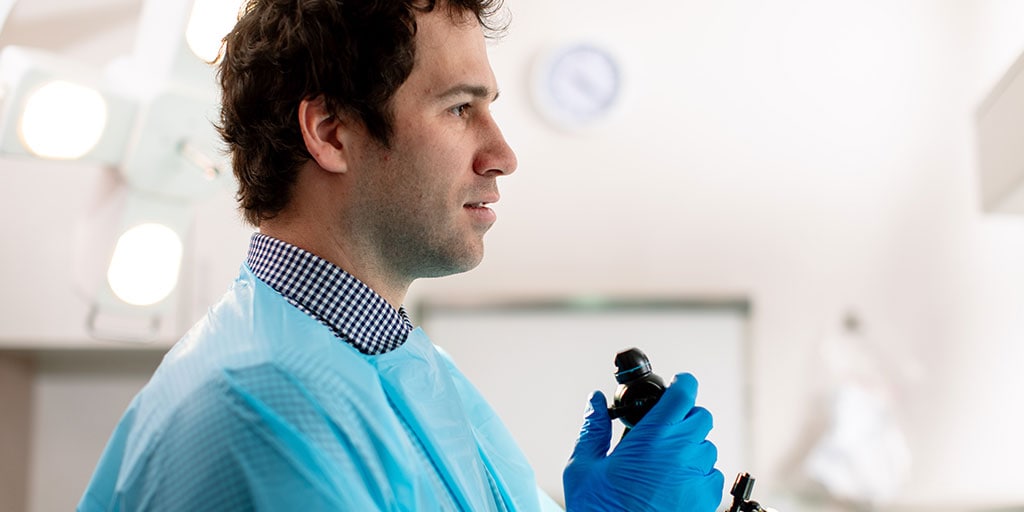 Trainee experience
The Nurse Practitioner or Physician Assistant Urology Fellowship prepares you to be an efficient, compassionate and skilled provider within urology.
During this program, learning experiences allow you to:
Enhance urologic knowledge
Increase critical-thinking skills
Improve time management (multitasking and triaging as appropriate)
Develop skills needed to perform urologic procedures
Foster leadership opportunities
The Nurse Practitioner or Physician Assistant Urology Fellowship didactic responsibilities include required readings, modules, Grand Rounds, and educational conferences.
Clinical training and rotations
The fellowship includes these clinical experiences:
General urology
Endourology
Urologic oncology
Female urology
Neurourology
Men's health
Pediatric urology
Cystoscopy training
Urodynamics
Mayo Clinic School of Health Sciences is committed to developing and maintaining the best education programs. The curriculum and other aspects of this program are assessed constantly and changed as necessary to ensure the highest quality training.
Schedule and hours
For the majority of the fellowship, the learning schedule includes primarily weekday hours with approximately 40 hours weekly. This does not include additional time spent on didactic responsibilities.
You have exposure to urologic care in both outpatient and inpatient settings, including adult and pediatric care. The primary focus of the fellowship is on management of the adult urologic patient in the outpatient setting.
Department and faculty
The Nurse Practitioner or Physician Assistant Urology Fellowship is coordinated and taught by the clinical, scientific and technical staffs of Mayo Clinic. Faculty members are chosen for their commitment to teaching, as well as their clinical practice and research. Many have published and lectured extensively and are highly regarded in their fields.
You have direct access to these individuals throughout the training program.
Visiting professors and lecturers
A hallmark of higher education excellence is the breadth and depth of information and experience provided to students by faculty and visiting experts. Many prominent professors visit Mayo Clinic each year to lecture on their areas of medical and scientific expertise.
As a fellow at Mayo Clinic School of Health Sciences, you are encouraged to learn from these valuable resources by attending all relevant conferences, lectures and seminars prepared for students, interns, residents, fellows, and consulting staff.
Facilities
Mayo Clinic's campus in Rochester, Minnesota, includes an extensive outpatient complex, Mayo Clinic Hospital — Rochester, and substantial research and education facilities. This Mayo Clinic site is among the largest, most advanced medical centers in the world.
Evaluation
Mayo Clinic School of Health Sciences uses these evaluative tools:
Written examination
Demonstration of skills
Self-assessment exercises
Faculty reviews
Mayo Clinic's system of evaluation provides students and faculty with a comprehensive look at individual performance. This allows faculty and administrative staff to direct students who are experiencing academic difficulty to the appropriate support resources, including tutoring programs and counseling opportunities.