The eight-month Ophthalmic Assistant Training Program at Mayo Clinic is located on the downtown campus of Rochester, Minnesota. It is a comprehensive certificate program where you will graduate feeling prepared and confident for your next steps as an ophthalmic assistant.
An ophthalmic assistant supports ophthalmologists and optometrists in a direct patient care setting by performing testing and assisting with procedures. Testing that you will perform includes, but is not limited to, visual acuity measurements, ocular motility measurements, retinoscopy, refractometry, lensometry, tonometry, assessment and function, anterior chamber depth analysis, color vision and, visual field, keratometry and contact lens fitting, ocular examination with slit-lamp biomicroscopy, medical history, patient education, ocular imaging, medication administration and ancillary testing.
Program highlights
The Ophthalmic Assistant Training Program prepares you for a career with continually expanding advancement opportunities in different subspecialties in ophthalmology. Highlights of the program include:
A curriculum that includes two months of classroom and lab education, and six months of clinical rotations. This approach puts you on a fast track toward your career as an ophthalmic assistant.
Hands-on training with experienced technicians and renowned doctors.
Training focused on developing Mayo Clinic's future workforce — meaning that after graduation, if students are the right candidates and positions are available, they may be eligible to begin a life changing career at Mayo Clinic. However, you'll be fully prepared for your first day on the job, wherever you choose to employ our skills.
The Ophthalmic Assistant Training Program at Mayo Clinic offers a unique education experience. Most of your training will occur in a multidisciplinary clinical setting where you will be exposed to a vast range of ophthalmic conditions, preparing you for a successful career in ophthalmology.
Adam Seeman, C.O.A.
Program Director
Joining Mayo Clinic's Ophthalmic Assistant Training Program will open your eyes to a growing career field that offers opportunities to support ophthalmologist and optometrist in a direct patient care setting. This program will provide in depth hands-on training and an opportunity to collaborate with a team that shares the same vision.
Senh Kelley
Assistant Program Director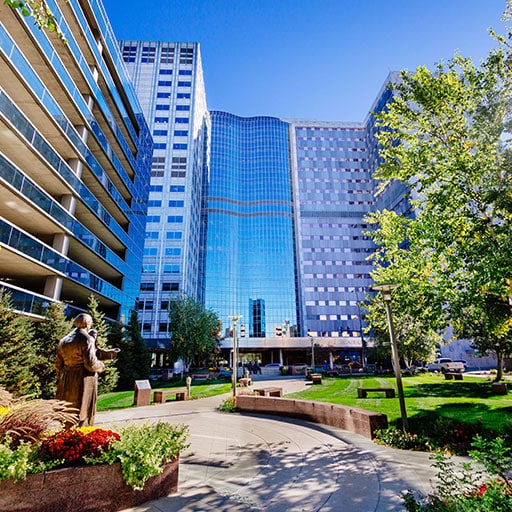 Campus and community
Rochester, MN