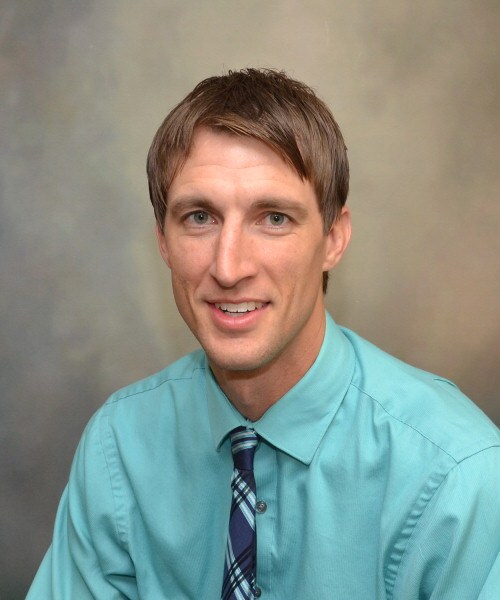 Keith Stenzel, PharmD, BCPS
Program Director
Hospital Clinical Pharmacist
Board Certified Pharmacotherapy Specialist
Show more
From the Program Director
Interdisciplinary teamwork is the cornerstone of a successful pharmacy practice. Pharmacists must be able to apply their practice, education and research skills in a team environment to promote superior outcomes, safe medication use, and cost-effective patient care. The PGY-1 Pharmacy Residency at Mayo Clinic Health System — Mankato allows you to gain experience and confidence in these areas while working in a community setting with all of the support and resources that Mayo Clinic has to offer.
As a resident at Mayo Clinic Health System in Mankato, you are part of a larger educational team, including residents and preceptors within the Mayo Clinic network, who are dedicated to your growth and development through frequent interaction. In addition to clinical experiences, we look forward to collaborating with you to help advance your communication, teaching and precepting, research, and leadership skills. Your input is highly valued to create a custom residency to meet your needs.
Past graduates of this program have obtained positions in community and academic medical centers and have pursued additional postgraduate training. Whatever your future goals entail, we look forward to receiving your application and future contributions to our practice.
Sincerely,
Keith Stenzel, PharmD, BCPS
Program Director
PGY-1 Pharmacy Residency at Mayo Clinic Health System — Mankato
Department of pharmacy
The Department of Pharmacy at Mayo Clinic Health System in Mankato provides comprehensive pharmaceutical care in a community setting.
Pharmacy services offered include:
Antimicrobial stewardship
Central pharmacy distribution
Clinical pharmacy decision-support software
Collaborative practice agreements
Computerized intravenous admixture and unit dose dispensing
Decentralized clinical pharmacy practice
In-service education and other scholarly activities
Medication reconciliation and discharge huddles
Medication therapy management ambulatory care services
Patient education programs
Perpetual inventory control
Pharmacist-led research and research support services
Pharmacist-managed anticoagulation services
Pharmacokinetic services
Pharmacy informatics and technology support
Pharmacy, therapeutics and formulary committee support
Sterile, nonsterile, and hazardous compounding
Dedicated preceptors
As a resident, you have direct access to skilled and dedicated preceptors and mentors to optimize your learning experience. All preceptors meet qualifications outlined by ASHP and many are certified by the Board of Pharmacy Specialties.
Practice areas
A broad range of pharmacy practice work areas are available at Mayo Clinic Health System in Mankato, Minnesota. Whether your interests lie in inpatient medication management and monitoring or outpatient services and consultation, you are afforded countless learning and teaching opportunities in a resource-rich environment.
Outpatient practice
Inpatient practice
Mayo Clinic Health System — Mankato has a large outpatient practice with two primary care clinics and a specialty clinic. Integrated medication therapy management services are provided by pharmacists at all these locations in addition to multiple rural clinic locations throughout the Southwest Minnesota region.
Mayo Clinic Health System — Mankato is a Joint Commission-licensed, 154-bed, Level III trauma, and certified stroke center located in Mankato, Minnesota. The Mayo Clinic Health System — Southwest Minnesota region also includes five additional hospitals, ranging in size from 10 to 30 beds. In the hospital environment, pharmacists work collaboratively with the interdisciplinary health care team to optimize patient outcomes. Pharmacists, residents, and students are longstanding, integral members of a team that continually advance the pharmacy profession.