Stipend and Benefits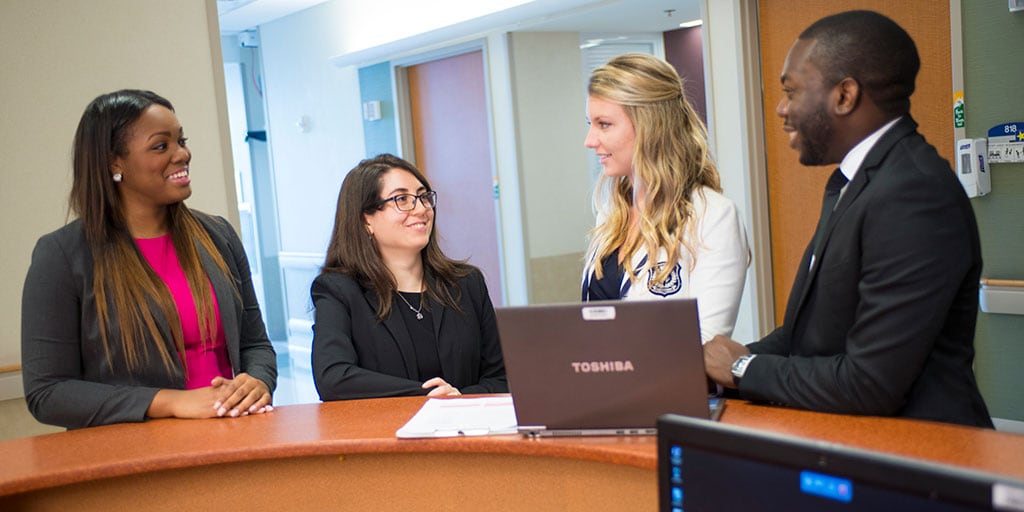 Salary
$54,060 for PGY-1 residents
$57,240 for PGY-2 residents
You are responsible for your living accommodations. Partial relocation assistance is available.
Vacation, holiday and sick leave
Residents are allotted 21 total days of paid time off for personal vacation (including professional interviews), holidays, and sick leave. Mayo Clinic recognizes six major holidays each year: New Year's Day, Memorial Day, Independence Day, Labor Day, Thanksgiving Day, and Christmas Day.
Residents may be required to staff scheduled holidays, evenings, and weekends. A staffed holiday is not counted against the resident's allotment of 21 total days of paid time off.
Professional travel
During your residency, you will have the opportunity to attend professional meetings for the purposes of networking, professional development, and service to the profession. Funding is provided for approved travel-related expenses, such as airfare, hotel, and registration fees.
All PGY-1 and PGY-2 residents attend the Vizient meeting and American Society of Health-System Pharmacists (ASHP) Midyear Clinical Meeting. PGY-1 residents also attend ASHP state affiliate meeting(s) and a regional residency research conference. PGY-2 residents are allowed to attend one specialty meeting. Attendance at additional local, state, and national meetings by a PGY-1 or PGY-2 resident is at the discretion of residency program leadership. Typically, residents are allotted a maximum of 10 professional travel days a year.
Library resources
Residents have privileges at Mayo Clinic's libraries. You will have at-home and on-site access to nearly 4,200 electronic journals and more than 575 electronic books, provided free of charge. The libraries offer a variety of classes — many of them online — to help you learn how to use the large number of resources.
Information technology resources
Mayo Clinic provides cutting-edge technological resources to optimize your residency experience. Many mobile devices are supported by Mayo Clinic Information Technology. Access to wireless Internet, email accounts, Mayo apps, and clinical software programs can be had at the touch of a button. The Help Desk provides around-the-clock assistance with Mac and PC questions and troubleshooting.
More than 52,000 computer workstations are available in nursing units, resident work areas, and the outpatient clinics. Additionally, residents are given remote access via virtual private network (VPN) for 24/7 electronic medical record and library access from home.
Medical, dental, vision, and prescription coverage
Residents are eligible for an excellent benefit package that includes medical and prescription coverage from day one, as well as a dental and vision reimbursement account or dental insurance.
Medical plan premiums for employee, employee plus a child or children, employee plus spouse, and family are competitively priced and selected by the resident during orientation. Prescription drug coverage varies based on the medical plan chosen.
Flexible spending accounts
A flexible spending account allows you to specify a contribution amount to be deducted from your paycheck on a pretax basis. When you incur eligible expenses for yourself or an eligible dependent, you submit an app-based claim to be reimbursed from your account.
As a resident, you are eligible to use a health care flexible spending account and a dependent care flexible spending account.
Life insurance
Mayo Clinic sponsors an employer-paid term life insurance plan. You will have coverage of three times your annual salary provided from day one.
Academic advising/tutoring
The transition from student to postgraduate resident may be challenging with respect to time management, organization skills, study tips, or meeting expectations as a new health care professional. Academic success advisors are available to all residents who seek support for emotional issues or learning differences. Each session with the academic success coach is individualized to create both short-term and long-term plans to promote academic, personal, and career accomplishments.
Employee assistance program (counseling)
Sometimes residents face personal problems that are difficult to handle alone. When concerns become overwhelming and affect personal happiness, family relations, performance at work, and even health, Mayo Clinic's Employee Assistance Program can help. This employer-paid benefit provides you and your family members access to confidential assessment and referral services regarding personal concerns such as:
Family relationships
Financial or legal issues
Alcohol or drug dependency
Workplace or vocational issues
Mental and emotional health