Application Process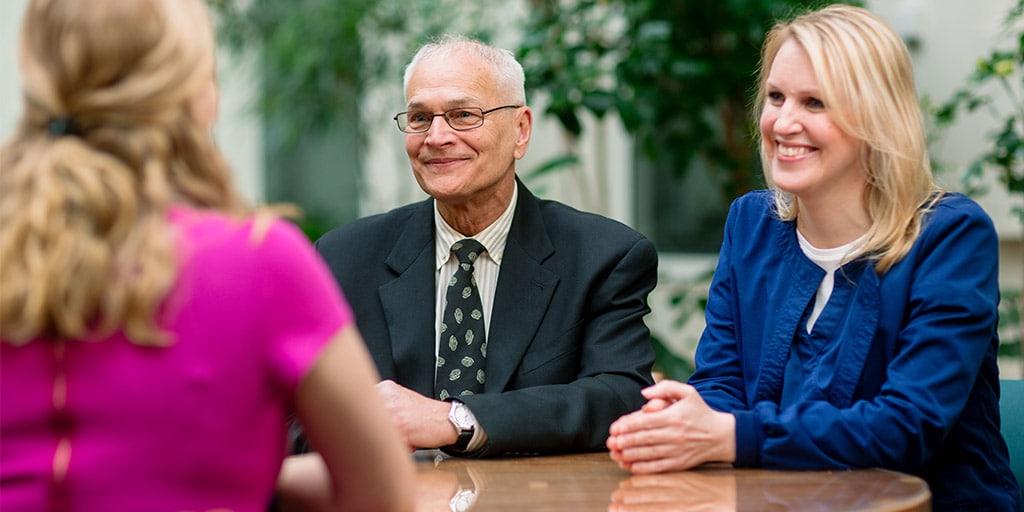 Positions
The Physical Therapy Orthopaedic Residency admits two trainees every year on a competitive basis at Mayo Clinic's campus in Jacksonville, Florida.
Admission requirements
Prerequisites
To be eligible for the Physical Therapy Orthopaedic Residency, the following requirements must be completed before starting the program and be maintained throughout the residency year. You must:
Have current licensure as a physical therapist by the Florida Board of Physical Therapy or anticipated licensure upon graduation from an accredited physical therapy program in the application year. It is preferred that new graduates sit for the Federation of State Boards of Physical Therapy (FSBPT) April test date of the residency year (and not the July test date).
Comply with Mayo Clinic's physical therapy general employment requirements, which may include a criminal background check and pre- and post-employment drug screening.
Be a member of the American Physical Therapy Association and an Orthopaedic Academy member
Admission policies
Non-U.S. citizen applicants
Admission to Mayo Clinic School of Health Sciences is open to U.S. workers in the four categories below. Therefore, visa sponsorship is not available.
U.S. citizens
U.S. nationals
Lawful permanent residents
Asylees and refugees
Applicants whose primary language is not English must submit results from the Test of English as a Foreign Language Internet-based test (TOEFL iBT). Scores from the speaking portion of the exam are given particular consideration in admission decisions. Learn more about the exam and register online at the Educational Testing Service.
The Mayo Clinic School of Health Sciences code for the TOEFL iBT is 5784.
Educational transcripts from schools outside the U.S. must be translated (if they are not already in English) and evaluated for U.S. equivalence by an accredited credential evaluation service company prior to submission. Please refer to the National Association of Credential Evaluation Services for a list of qualified companies. The applicant pays for the examination and credential-evaluation services.
How to apply
Disability accommodations
Mayo Clinic School of Health Sciences values diversity and welcomes applicants with disabilities. If you are anticipating or experiencing disability related barriers in accessing this application, please contact Disability Compliance Advisors at rfaccommodations@mayo.edu.
Application timeline
The program begins in August. Your application and all supporting documentation is due on February 14.
| Application deadline | Program start date | Apply |
| --- | --- | --- |
| January 30 | August | See application instructions |
Application instructions
Complete the application process online at the Residency and Fellowship Physical Therapy Centralized Application Service (RF-PTCAS) website.
Application review
The Physical Therapy Orthopaedic Residency selection committee carefully reviews each application. Applicants are evaluated by the committee based on these criteria:
Academic education and degrees obtained
Clinical education and mentoring experiences
Clinical experience specific to orthopaedic physical therapy
Research experience
Community service
Letters of reference
Professional and leadership experience
Candidates with strong leadership and interpersonal skills and an interest in lifelong learning are preferred.
Interview process
Individuals considered for acceptance will have a virtual interview in March.
Acceptance
Candidates will receive acceptance notifications in March or April.