How to Apply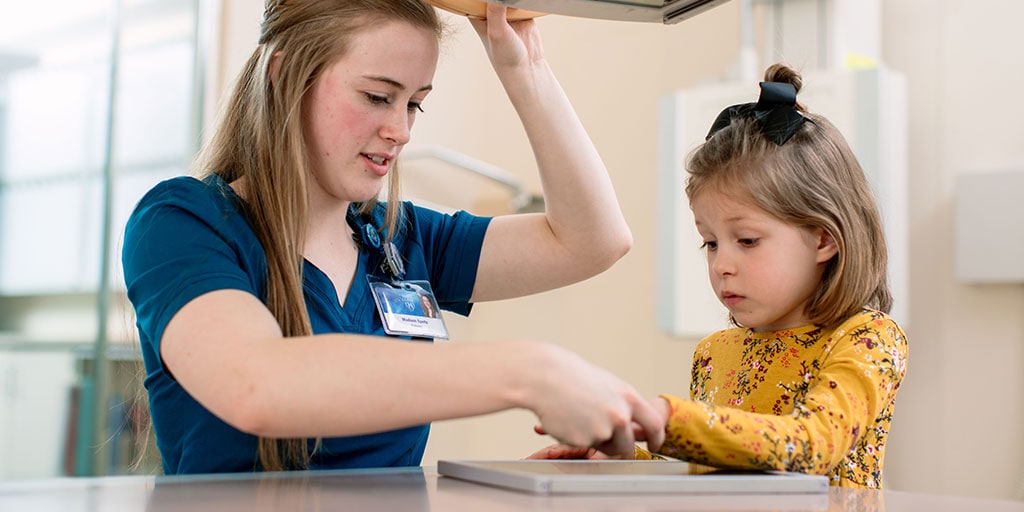 Enrollment options
Affiliated bachelor's degree options
Students seeking a bachelor's degree are eligible to apply to the Radiography Program after completing the required coursework at one of our affiliated academic institutions. We've worked with the below affiliated institutions to ensure you're getting the exact prerequisite education you need to be a strong candidate for our program.
Once you complete the required coursework, you'll apply for the Radiography Program through Mayo Clinic School of Health Sciences. Typically, students will apply during their sophomore or junior year.
Affiliated associate degree option
Certificate pathway
If you have already completed an associate or bachelor's degree and the prerequisites listed below before the start of the program, you may be eligible to apply for the Radiography Program. Your degree must come from an institution accredited by an agency that ARRT recognizes. View a list of ARRT-Recognized Accreditation Agencies by visiting the ARRT website.
The certificate option will grant you a certificate of completion from Mayo Clinic School of Health Sciences and allow you to sit for the credentialing exam directly after completing the Radiography Program.
Articulation agreements
Prerequisites and minimum admissions requirements
To be eligible for the Radiography Program, you must:
Have a minimum cumulative GPA of 2.75 on a 4.0 scale
Complete at least two hours of job shadowing in a general radiology department (this can be done at Mayo Clinic or another health care institution)

This requirement will be waived for the Dec. 2021 - Jan. 2022 admissions cycle.

Be currently enrolled at one of the program's academic affiliates and be on track for degree completion or have already earned an associate degree (or higher)
Complete the following prerequisite college coursework with a C or higher prior to the program start date. Pass/Fail grades will not be accepted.
| Subject | Minimum requirements |
| --- | --- |
| English | One semester of college-level English composition |
| Mathematics | One semester of college algebra; a higher-level math course also satisfies this requirement |
| Anatomy and physiology | Two semesters of college-level anatomy and physiology with a lab component. This can be fulfilled by completing either Anatomy and Physiology I and Anatomy and Physiology II or Human Anatomy and Human Physiology courses. |
| Physics | One semester of college-level physics with a lab component |
| Speech or Interpersonal Communications | One semester of college-level speech or interpersonal communications |
| Chemistry | One semester of college-level chemistry with a lab component |
| Ethics | One semester of college-level ethics or medical ethics |
In addition to the prerequisite courses listed above, some affiliates may have additional degree requirements or prerequisites.
Competitive applicants
Students will be most competitive if they meet the following criteria:
Have a GPA of at least 3.0 on a 4.0 scale
Have good grades (B and above) in math and science prerequisite courses
Have completed the prerequisite coursework within five years of applying
Have previous patient care or customer service experience
Demonstrate genuine interest in the radiography profession
Technical standards
Candidates must meet the technology standards for the Radiography Program (Minnesota) (with or without reasonable accommodation) necessary to acquire or demonstrate competence in health professions. To seek exceptions to these standards, students accepted for admission must initiate a request at least six weeks before the program begins.