Curriculum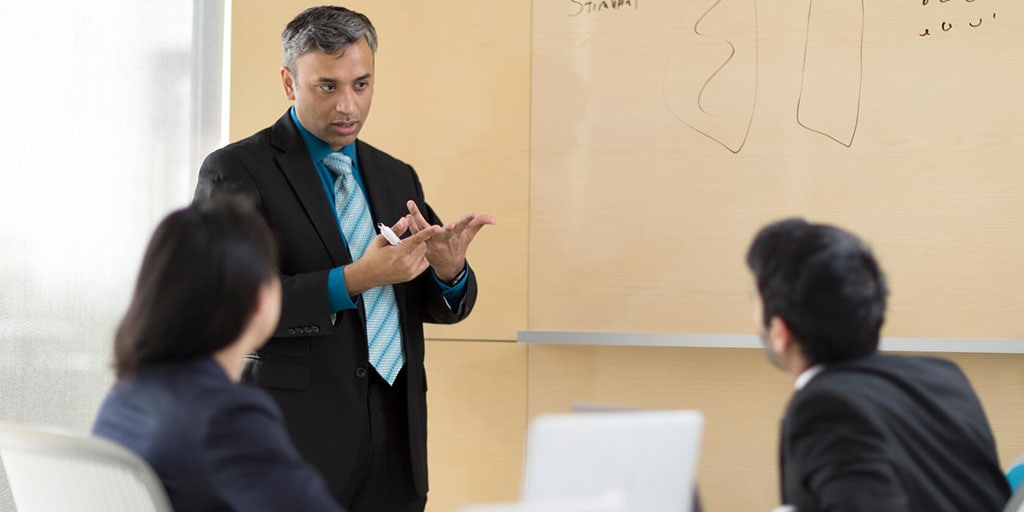 Trainee experience
The RN Case Manager Fellowship follows the Case Management Standards of Practice and Scope of Services, including the American Case Management Association Compass Directional Training.
Courses
Scope of Services, Practice, and Education
The Professional Case Manager
Ethics
Medical and Legal Topics
Medicare and Medicaid
Behavioral Health and Social Determinants
Key Tenets of Care Coordination
Care Coordination Across the Continuum
Patient Classifications
Transition Management
Utilization Management
Resource Management
Reimbursement and Patient Coverage
Human Trafficking for Care Managers
Case Management Emergency Preparedness
Specialty lectures
In addition to the course schedule, there are specialty lectures on these topics:
Case manager specialty roles including: Transition, utilization management, emergency department, post-anesthesia care, complex care team, ear, nose throat (ENT) team, case managers who perform follow-up phone calls, Arizona Operations Command Center, and community liaison
Post-Acute facilities
Home health, hospice and other home services
Interdisciplinary rounds
Preventing readmissions
Role of the physician advisor
Suicide assessment and prevention
Financial assessments
Reimbursement and coverage i.e. bundled payments for care improvement; out of network
Role of the social worker
Role of the chaplain
Role of the care management assistant
Quality, outcomes, and metrics
Telehealth and telemedicine, i.e. advanced care at home; remote patient monitoring
Simulation activities
Older adult

Hospital readmission to home
Home with community support
Acute care to skilled facility

Adult oncology
Elder abuse and neglect
Adult with ischemic stroke
Clinical training and rotations
RN case manager fellows will have clinical experiences on all the inpatient nursing units including critical care, progressive care, solid organ transplant, oncology, bone marrow transplant, cardiology, neurosciences, and medical surgical practices. Rotations in the post-anesthesia care unit, emergency department, and in utilization management are available, based on interest.
Curriculum enhancements
Mayo Clinic School of Health Sciences is committed to developing and maintaining the best educational programs. The curriculum and other aspects of this program are assessed constantly and changed as necessary to ensure the highest quality training.
Schedule and hours
The RN Case Manager Fellowship is 40 hours per week, which includes five 12-hour days in a two-week timeframe, dependent on preceptors' schedules. There will be classroom every Wednesday to include four hours of class and six hours of study time. The fellow has two weekend days per month and get Mayo Clinic holidays off. Daily schedule and weekend assignments are determined by the team leader. The master schedule is posted on the care management staff site. After successful completion of the fellowship, RN case managers are scheduled three 12-hour shifts per week, with one weekend every four weeks.
Department and faculty
The RN Case Manager Fellowship draws its faculty from Mayo Clinic's clinical, scientific, and technical staffs. Faculty members are chosen for their commitment to teaching, as well as clinical practice and research. Many have published and lectured extensively and are highly regarded in their fields.
You have access to these individuals throughout your training, giving you the opportunity to learn directly from some of today's best practitioners of care management.
The faculty, with assistance from community-based resources, direct and guide your clinical learning in an integrated system of practice and education. The program coordinators are clinically experienced certified nurses with master's degrees.
As a student of Mayo Clinic School of Health Sciences, you are encouraged to learn from these valuable resources by attending all conferences, lectures and seminars prepared for students, residents, fellows, and consulting staff.
Facilities
The Phoenix campus includes the state-of-the-art Mayo Clinic Hospital, the first hospital entirely designed and built by Mayo Clinic. It has been recognized numerous times by Phoenix magazine as the "Best Hospital in Phoenix."
Evaluation
Mayo Clinic School of Health Sciences uses evaluative tools that include:
Online examinations
Case presentations
Demonstration of skills
Self-assessment exercises
Faculty review
Mayo Clinic's system of evaluation provides students and faculty with a comprehensive look at individual performance. This allows faculty and administrative staff to direct students who are experiencing academic difficulty to the appropriate support resources, including tutoring programs and counseling opportunities.
Completion and certification
Upon successful completion of the fellowship, you will receive a certificate of completion from Mayo Clinic School of Health Sciences and be awarded up to 56.5 continuing education hours from the American Case Management Association (ACMA).
Care Management RNs are eligible to take the Accredited Case Manager (ACM) Certification for health care delivery case management professionals after completing a minimum of 12-months of case management experience.