Student Stories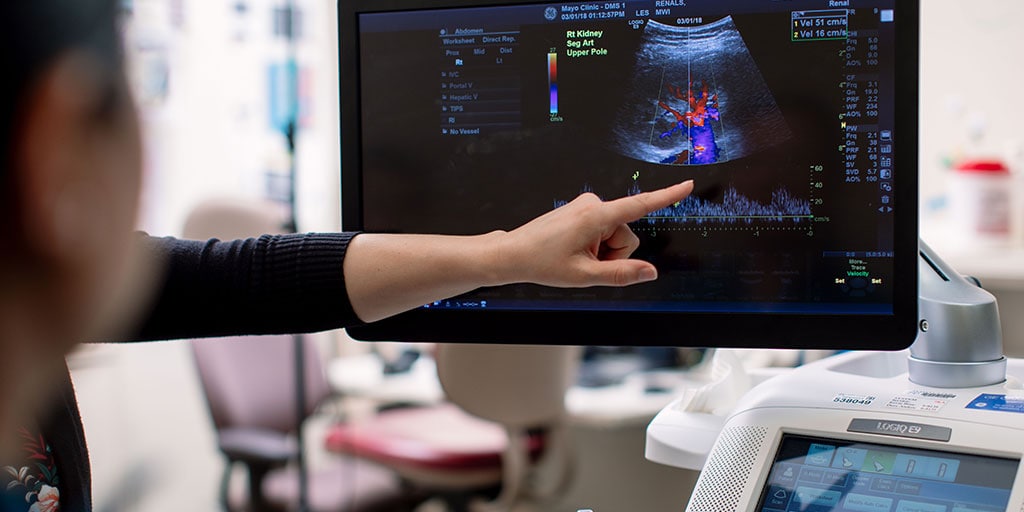 Student outcomes (2018-2020)
Sonography Program graduates: Where are they now?
Sonography is a great fit for someone who has an interest in medicine, imaging and helping others. There is a great sense of independence in our work, but this also comes with a large responsibility. My advice to students is to get comfortable asking for help and learn from others around you. Keep working hard in classes and try a few job shadows!
Nadia Chupka, R.V.T., R.D.M.S.
2018 graduate who is now an ultrasound sonographer at Mayo Clinic
Advancement opportunities for sonographers
While many sonographers find sonography to be a satisfying lifelong career, there are options for advancement.
Advancement opportunities include serving as system application specialists, department leadership or educators, and even branching out into research opportunities. With additional training, sonographers may also choose to expand their scope of practice into the musculoskeletal (MSK) and echocardiography specialties.