How to Apply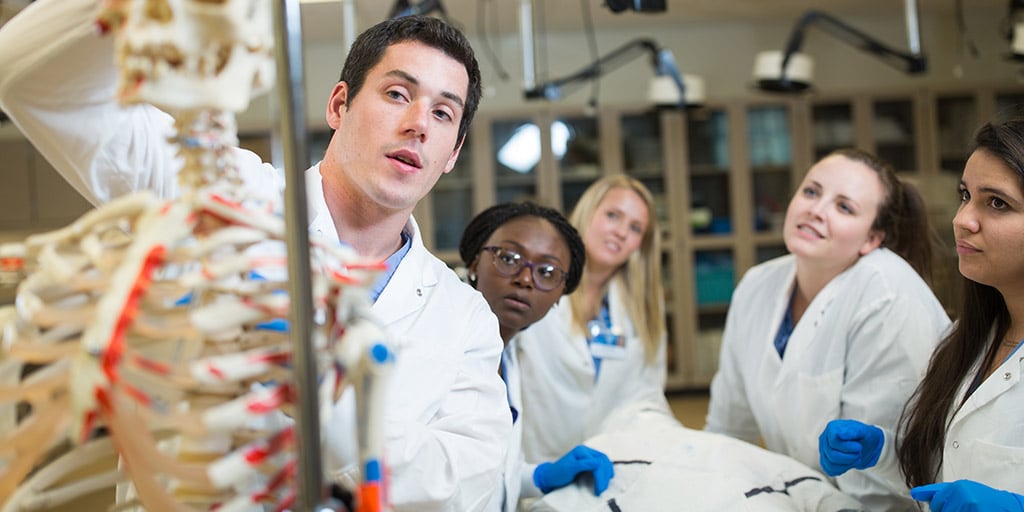 Admission requirements
Before you apply to the Surgical First Assistant Program at Mayo Clinic, please review the full list of prerequisite information, technical standards (nonacademic criteria), and complete admission requirements.
We review the many attributes and qualities that make up an applicant and look forward to reviewing your application!
Prerequisites
To be eligible for the Surgical First Assistant Program, you must have a bachelor's degree in a health-related field, such as biology, chemistry, nursing, exercise science, or other allied fields.
These prerequisite courses are required:
Anatomy and physiology with lab human recommended) (six credits)
General biology (three credits)
General chemistry with lab (three credits)
Microbiology (three credits)
Medical terminology (two credits)
The applicant must have completed the above prerequisite courses within the past 10 years. A minimum cumulative GPA of 2.9 is required. A higher GPA is strongly recommended.
Applicants must possess problem-solving skills and have a self-directed learning approach to education.
Technical standards
All students in the program must be able to perform the essential functions of the profession and meet the standards of the curriculum. Students seeking exceptions to these standards or reasonable accommodations should contact the program director.
Admission polices
Non-U.S. citizen applicants
See the Mayo Clinic School of Health Sciences non-U.S. citizen applicant's policy.
For complete information, please review our complete admission policies.
Application process
Positions
The Surgical First Assistant Program admits 20 students every year on a competitive basis.
Application timeline
Applications and supporting documentation must be received before Feb. 1 of the year the applicant wishes to begin classes. Additional documentation officially required upon appointment needs to be postmarked by July 1.
Application instructions
1. Create an account. Prior to submission of an application, you must create an account. Note the following as you create an account and begin completing an application.
On the Create an Account page:

For School of Study → select School of Health Sciences
For Location → select Rochester, MN
For Area of Interest → select Surgical First Assistant
For Start Date → choose date
For Entry Term → select term available

On the My Account page:

Scroll down to Next Steps → select 'Start an Application'

On the Online Application page:

Verify that the program listed is what you want
Click 'Continue with Application Selected Above'

On the Application Listing page:

Select 'Start a New Full Application'
2. Online application. The sections below are located in the application. You may complete them in order or click on the section you want on the left.
Program of interest

Review populated data for accuracy
Complete reapplying and education completed questions

Personal information

Review populated data
Complete any other fields
If you didn't enter an address or phone number before, you will be required to enter it now

Demographic data
Education
Employment
Standardized testing
Professional licensing and registration

Enter any professional licenses you hold

Essay

Please answer the following question in the application: Why do you want to become a surgical assistant?

Signature and submit

Certify and sign your application
Submit your application
3. Complete recommendations. After submitting the application, click 'Click here to upload program-specific supplemental item(s).' Here is where you will enter your recommendations.
Two professional references are required. Enter email addresses for recommendations under the Recommendation Requests. References should be individuals who are/were an authority figure in your current/previous schooling or place of employment (i.e. supervisor, teacher). Please follow the guidelines in the online application carefully.
Please note, if you do not complete these at the time of submission, please visit your "My Account" page and navigate to your application for a link to complete.
4. Submit transcripts. Submit official transcripts to:
Tracy Auns
Mayo Clinic School of Health Sciences
Siebens Building, 11th Floor, 38-02
200 First St. SW
Rochester, MN 55905
Interview process
The selection committee carefully reviews each application. Individuals considered for acceptance are interviewed on campus by the committee.
Acceptance
Acceptance letters are emailed approximately two weeks post-interview. Replies are expected within two weeks.