Surgical first assistant training at Mayo Clinic
1
of only 10 surgical first assistant programs in the nation
The Surgical First Assistant Program at Mayo Clinic offers the best accredited training program in the Midwest. You will gain an advanced understanding of human anatomy while refining your surgical skills. Through this 12-month program, you will gain the knowledge and skills needed to become an effective member of a surgical team with an extensive knowledge of surgical procedures, all while learning the appropriate professional standards of the role.
Program highlights:
A curriculum that includes five months of classroom and lab education and seven months of clinic time, which allows you to start your career more quickly.
Training experiences at one of the largest surgical suites with one of the most advanced medical center in the nation.
A program that focuses on hands-on and tactical training where you'll work on hundreds of cases that far exceeds the accreditation board's minimum hours of clinical experience.
Our goal is to prepare individuals to become a competent member of the surgical team. We start in the classroom focusing on various technical skills with extensive hands-on experiences in lab sessions. As the student transitions into the clinical setting, they are fully prepared to the apply the knowledge and skills gained in the lab to care for our patients with the support of our experienced preceptors.
Sarah Penkava, M.S.N., R.N.
Surgical First Assistant Program Director
You will be exposed to some of the most brilliant medical minds and practitioners the world has to offer. Not only will you learn from them, you will have the opportunity to work alongside them. These experiences are invaluable as it pertains to becoming a well-rounded surgical assistant. Furthermore, being at Mayo allows you access to the most cutting-edge technology modern medicine has to offer. You will learn how to operate and manage these resources from experienced professionals.
Matthew Shedd, C.S.A.
2019 graduate who now works as a certified surgical assistant at Mayo Clinic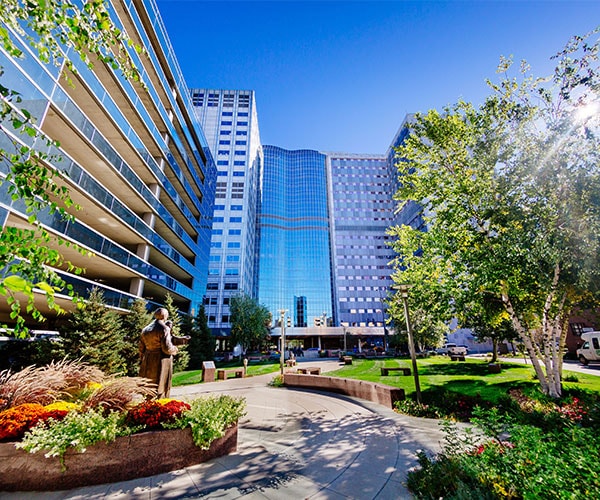 Campus and community
Rochester, MN
Explore what a surgical first assistant does
A surgical first assistant works closely with surgeons in the operating room during a surgical procedure. Surgical assistants, or first assists as they are known to be called, anticipate the needs of the surgical team and during an operation, assist the surgeon with tasks such as preparing equipment, retracting incisions, stopping bleeding, and closing the incision.
Accreditation information
The Surgical First Assistant Program is an accredited training program.
Accreditation
Gainful employment disclosure report
The Department of Education requires disclosure of student debt and employment information to assist students in making informed decisions prior to enrolling in this education program.