Fellow Life
Wellness initiatives
Our fellowship program is intense, providing a solid foundation that serves our fellows well in their future practice. Fellows and their families enjoy numerous activities outside of the workplace afforded by the dynamic, safe, and affordable city of Rochester, Minnesota.
As an Abdominal Transplant Surgery fellow, your physical and mental health is a priority. You will have access to several resources to promote well-being, as well as time off clinical duties to attend appointments.
Dan Abraham Healthy Living Center
Well-being
Groups on campus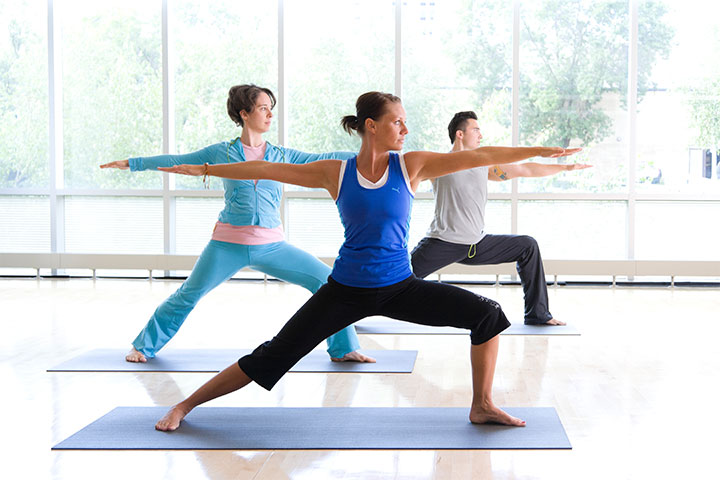 Trainees have access to the Dan Abraham Healthy Living Center (DAHLC), which is located on both Mayo Clinic campuses (downtown and Saint Marys) in Rochester, Minnesota. This state-of-the-art fitness facility offers basic classes (including free weights, stretching, cardio, and more), drop-in classes, evaluation services, group training, virtual personal training, and virtual wellness coaching.
Membership to the DAHLC is available at a low cost to trainees and their families through payroll deduction.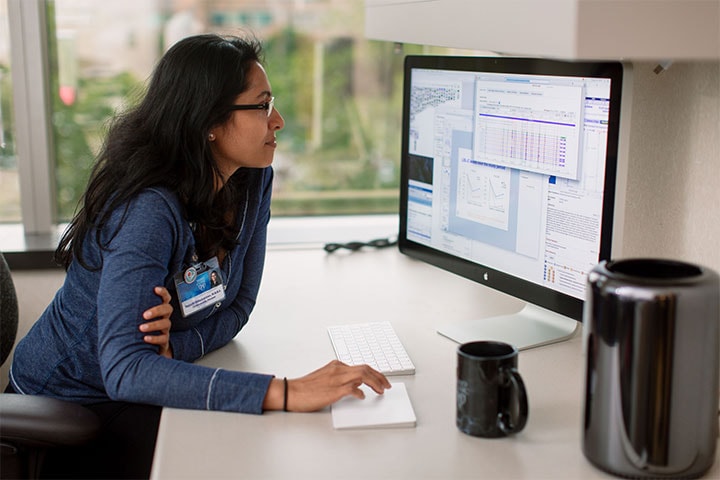 The Student Services office provides resources to promote academic, emotional, social, cognitive, financial, and physical well-being. Career and academic services include academic advising, peer tutoring, and accommodations for learners with disabilities or health conditions. Mental health services, counseling, interview practice, and a variety of enrichment sessions on topics like budgeting, resiliency, and stress and burn-out are also available through the Student Services office.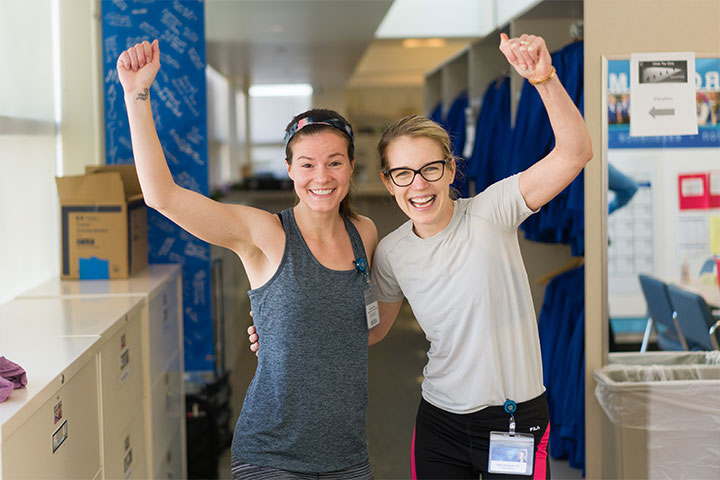 Several groups on campus help you connect with other fellows and their families, such as the Mayo Fellows Association, the Mayo Families' Connection, and Mayo Employee Resource Groups. These groups help enhance your training by providing and organizing wellness initiatives and social activities.
Workshops for spouses and significant others are also available.
Work/life balance
With a smaller program, fellows are more than just colleagues - they are close friends, frequently interacting outside the work environment and reporting overall satisfaction with their work-life balance.
I embraced opportunities to work hard but also play hard as a fellow. We generally had every other weekend free of clinical obligations and I utilized this time to explore northern Iowa and Southern Minnesota. During the summer I enjoyed running, biking, and swimming. In the winter I could be found snowshoeing, downhill skiing, enjoying dinner/theater in Minneapolis, or traveling. I enjoyed being able to own my own home and spend time with my husband (also a Mayo Clinic fellow).
Shennen Mao, M.D.
Program Graduate, Class of 2018
Certainly, it is not an easy task to strike the right balance between work and life outside work when in transplant training. Nonetheless, Mayo Clinic has a strong supportive network of allied health staff that help ease the burden of the training fellows giving you worry-free time to spend outside work. With three to four surgical fellows at a time, cross coverage is possible among trainees. Additionally, the short travel distance between work and home is always a plus! You can always find time
Mohammed Shaheen, M.D.
Program Graduate, Class of 2019
I traveled from Chile with my husband and son, without any prior knowledge of Rochester or work experience in the United States. We are very happy with our experience as a family and we have been able to find a good work/life balance for which we are very grateful.

Patricia Rebolledo, M.D. (2022-2024)

Transplant fellowship is intense, but I was fortunate to develop a close friendship with my senior fellows when I was a first-year fellow, as well as with my co-fellow. This allowed us to approach our training as a team and allowed us to help each other when necessary.

Philippe Paci, M.D., C.M., M.S. (2019-2021)

It is a rigorous training program but the team and relationships amongst the co-fellows and attendings make it fun to be at work. Everyone has family obligations, and it is nice to be able to get time with your family.

Lavanya Yohanathan, M.B.B.S. (2019-2021)

Frankly, one should expect to be training hard while in fellowship training. Despite that, I felt that my welfare was well taken care of and I was well supported throughout. I had the full support of my wife and family who were able to accord time out during these 2 years to manage the children so that I could concentrate on the training.

Ek Khoon Tan, M.B.B.S., M.Med., M.P.H. (2017-2019)
Life in Rochester
Our fellows love the small town safety and conveniences paired with the big city entertainment and diverse restaurants Rochester has to offer. With live concerts, craft breweries, and over 3,500 acres of parks and trails, it's never hard to find something to do. Learn more about our community and what our fellows love about living here.
Rochester is a smaller city but has been growing fairly rapidly over the last three years. There's effectively no rush hour traffic – ever. It's very safe and the lower cost of living is a big plus. Huge investments aiming to grow Mayo Clinic as a Destination Medical Center have culminated in multiple new restaurants and craft breweries popping up. The Twin Cities are just about an hour away and have a ton to offer as well. The winters are cold – there's no denying that – but spring, summer, and
Nassir Thalji, M.B., Ch.B., Ph.D.
Program Graduate, Class of 2022
Coming with my family, I looked for a safe and quiet environment that will enable me to focus on my training. Rochester provides just that. It's a great city for kids, you have everything you need within a 5-minute drive, and the surrounding nature is astounding.

Niv Pencovici, M.D., Ph.D. (2021-2023)

It is very easy and very peaceful to live here, and I get so much time back every day by avoiding the traffic and long lines which I had to deal with living in larger cities.

Julie Heimbach, M.D. (current faculty)

Living in Rochester is very easy. Commuting to work is never an issue as there is no traffic. Although I was not able to get to know the city more due to restrictions from the pandemic, it is very lively during the summer with plenty of activities to do.

Philippe Paci, M.D., C.M., M.S. (2019-2021)

It's safe - I could easily bike to work each day. Despite the long and cold winter, it's rather sunny almost every day of the year.

Peri Husen, M.D. (2020-2022)

Rochester is an easy place to live with its multicultural background. All amenities are at a walkable distance and I could survive for two years without a car.

Mathew George, M.B.B.S., M.S. (2018-2020)
Life as a fellow
photo gallery
See photos of our fellows outside the fellowship — in the community, and with family, colleagues, and friends!
Frequently asked questions (and answers)
The dress code at Mayo Clinic emphasizes maintaining a professional appearance.
Fellows wear scrubs on appropriate inpatient services, and they wear a white coat instead of a suit jacket in many settings.
Mayo Clinic is committed to help your spouse and/or significant other find employment prior to your move to Rochester. This program, referred to as Accompanying Talent, is available to all matched trainees and has contacts with employers in Rochester, the surrounding area, and Minneapolis/St. Paul.
We offer opportunities for your spouse or significant other to connect with opportunities at Mayo Clinic as well as with external companies. Personalized support is available, including:
Career counseling
Resume writing and interviewing workshops
Mock interviews
Invitation-only networking
Informational interviews or job observations