Resident Life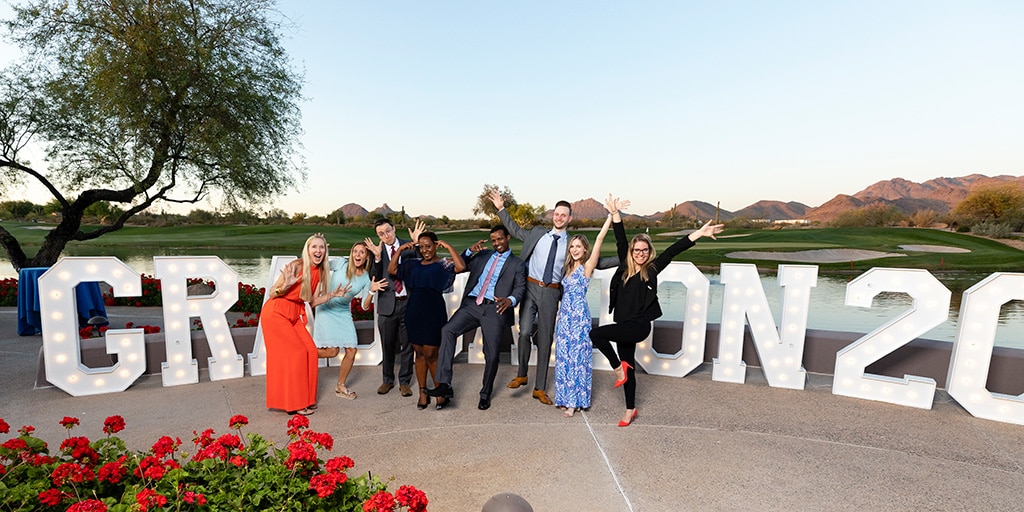 Outside of work, residents in the Adult Neurology Residency program love all that Mayo Clinic and Phoenix, Arizona, have to offer. We'll support you both inside and outside of the Mayo Clinic campus to promote wellness and ensure your work/life balance.
Despite their immense brilliance and success, the faculty members in our neurology department are also quite patient and humble. They have created a safe and nurturing learning environment for us. During difficult patient cases, I have felt our leadership has supported me not only academically, but emotionally as well. I feel lucky to be surrounded by faculty members who are not only exemplary as neurologists but as human beings.
Aimen Vanood, M.D.
Adult neurology resident
Wellness initiatives
As a trainee, your physical and mental health is a priority to both Mayo Clinic and the department. Trainees have access to several resources to promote well-being, as well as time off clinical duties to attend appointments.
Fitness centers
Well-being
Groups on campus
As a resident or fellow at Mayo Clinic in Arizona, you have access to an exclusive learners-only gym and wellness center conveniently located on the Phoenix campus. Additionally, Mayo Clinic residents or fellows at our three campuses get discounted membership fees to area gyms through PerkSpot, the Mayo Clinic employee discount program.
All Arizona learners can also sign up to take fitness classes and health workshops through the department of Integrative Health or through the Mayo Clinic Well-Being program.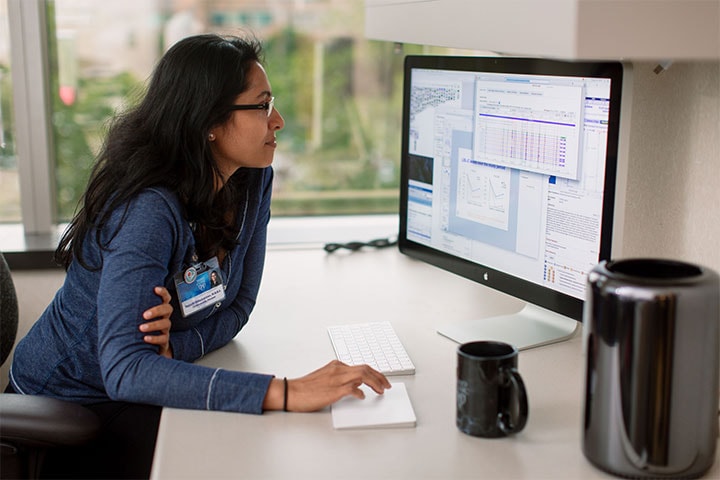 The Student Services office provides resources to promote academic, emotional, social, cognitive, financial, and physical well-being. Career and academic services include academic advising, peer tutoring, and accommodations for learners with disabilities or health conditions. Mental health services, counseling, interview practice, and a variety of enrichment sessions on topics like budgeting, resiliency, and stress and burn-out are also available through the Student Services office.
Opportunities to join a variety of groups on campus provide regular social activities and can help enhance your training while connecting with a broad group of peers.
Trainees have the opportunity to join a Mayo Employee Resource Group (MERG) at any time during their training program. Current MERGs on the Phoenix/Scottsdale campus in Arizona include groups based on African, Asian, and Latino heritage as well as groups focused on veterans, global health, leadership development, and LGBTI and differently-abled staff and allies.
Diversity, equity, and inclusion
At Mayo Clinic, we foster an inclusive working environment and embrace the diversity of all of our residents, faculty, staff, and patients. Our Office for Education Diversity, Equity, and Inclusion offers tremendous resources to support our mission of maintaining a welcoming atmosphere for all of our employees, including our learners. We strive to provide culturally appropriate care and do our part to reduce health care disparities.
Every day we're given an opportunity to mitigate disease and preempt suffering under the guidance of renowned physicians with peers that grow to be life-long friends.
John Cebak, D.O., Ph.D.
Adult neurology resident
Life in Phoenix
Our residents love the beautiful scenery and opportunities for adventure that Arizona has to offer, as well as the big city entertainment and diverse restaurants in the Phoenix area. The beautiful and rugged landscape offers year-round recreational opportunities such as camping, hiking, and biking. In Downtown Phoenix, you'll enjoy an eclectic art scene, sports arenas, concert venues, and endless dining options, and our residents love the nightlife scene in Scottdale's entertainment district.
Here are just a few things our residents enjoy about living in Phoenix:
Exploring the Grand Canyon and other national parks
Hiking
Camping
Summer water activities
The diverse restaurant scene
A day in the life
photo gallery
Activities and interests outside of medicine are fully supported and encouraged. Explore just a few of the ways our residents maintain a balance between work and life responsibilities.