Curriculum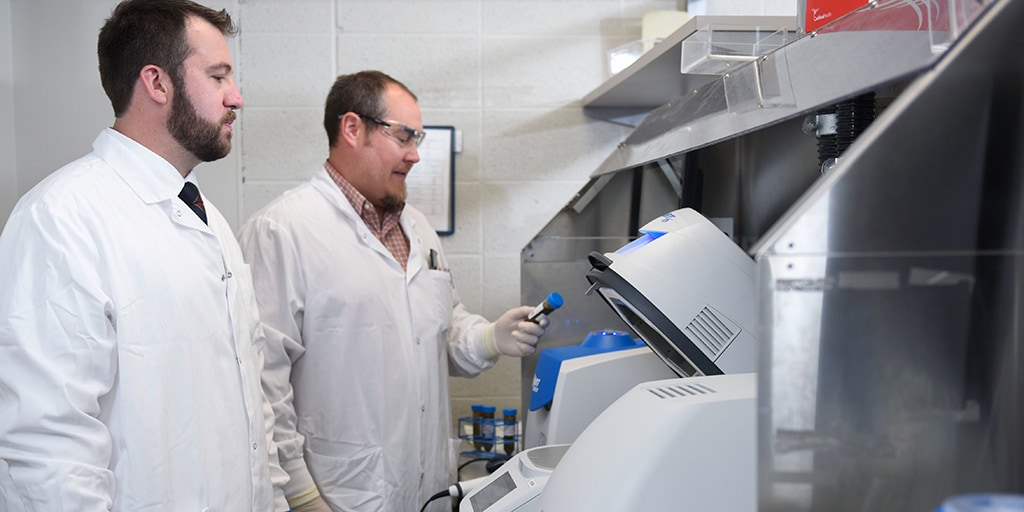 Clinical training
Training in the Clinical Chemistry Postdoctoral Fellowship is divided into two phases:
Phase I
The first phase consists of a nine-month introduction to laboratory systems and the various laboratories providing services. Through one-on-one interaction, lectures, case presentations, and laboratory exercises, you learn the basic principles of analysis, the pathophysiology of disease, and the application of clinical chemistry to diagnosis.
During this phase, you rotate through laboratories in clinical biochemistry, metabolic and hematologic biochemistry, clinical immunology, cell kinetics, and laboratory genetics. Studies focus on details of testing, methodology, and the clinical correlation of laboratory tests. You also are assigned to a project related to the development and implementation of a new laboratory test.
Phase II
For the final 15 months, you focus on an approved translational research project. You also assume increasing responsibility in the laboratories where you complete projects. Laboratory and patient problems are referred to you to help you prepare for your ultimate role as a hospital clinical laboratory director, assistant director, or developmental scientist or manager in a diagnostic-related company.
Conferences
As part of this program, you are expected to present material at a variety of pathology and clinical conferences periodically, including the weekly on-call conference, bimonthly rounds, and journal club.
Throughout the year, you attend formal presentations on laboratory management principles as part of the established teaching conferences that are given by expert staff members. This is a designed curriculum for leadership and management developed by the Department of Laboratory Medicine and Pathology at Mayo Clinic.
Teaching opportunities
As a fellow, you teach pathology residents and trainees rotating on the clinical chemistry service.
Evaluation
To ensure that you acquire adequate knowledge and develop the appropriate technical skills to meet program expectations, your performance is monitored carefully during the Clinical Chemistry Postdoctoral Fellowship. You are formally evaluated by supervising faculty members at the completion of each rotation block during the first year, and on a quarterly basis during the second year. Faculty also formatively assess inpatient care, medical knowledge, professionalism, systems-based practice, practice-based learning and improvement, and interpersonal and communication skills.
You will meet with the program director to review these evaluations and discuss professional growth. In addition, allied health staff and residents are asked to evaluate your performance periodically.
As a fellow, you are able to view your evaluations electronically. Final written summative evaluations are completed for each fellow upon completion of the program. You also regularly evaluate the faculty to confirm that your educational needs are being met.