Curriculum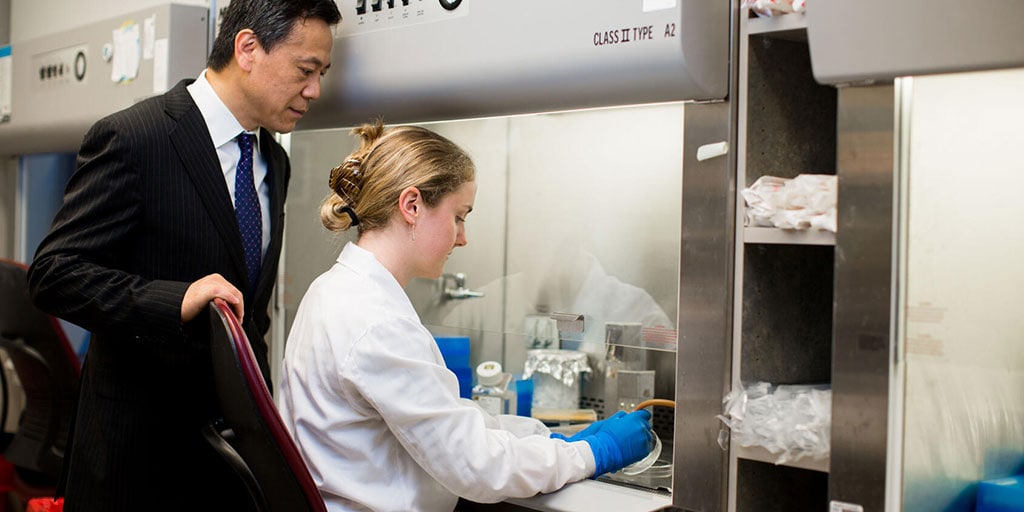 The Clinician Investigator Training Program incorporates two cumulative years of uninterrupted research training into a Mayo Clinic residency or fellowship.
At Mayo Clinic, the Clinician Investigator Training Program provides additional time to dedicate to research training. The program is specifically designed this way to prepare trainees to serve as leaders in academic medicine, surgery, and other disciplines.
Training in this program occurs principally under the mentorship of a Mayo Clinic principal investigator selected by the trainee. Hundreds of mentors are available from the research faculty at Mayo Clinic.
The central aim of this program is to train physician-scientists who will lead successful, extramurally funded research programs and contribute to advances in biomedical research. The Clinician Investigator Training Program reflects the commitment by Mayo Clinic to foster the investigative careers of individuals dedicated to biomedical and translational research.
Research
Mayo Clinic's unique culture of collaboration and teamwork and its extensive facilities and resources make it possible for researchers to unravel and solve complex research questions. As a trainee in the Clinician Investigator Training Program, you have an opportunity to be an active member of Mayo Clinic's research team. Specific research training during the program is geared to your interests and career goals.
See the following links for more details:
Didactic training
Educational activities offered throughout Mayo Clinic's Clinician Investigator Training Program include:
CI journal club. This monthly research journal club consists of alternating presentations of work-in-progress by CI trainees, presentation of selected research articles by CI trainees, invited internal and external speakers regarding research methods, career development talks, funding opportunities, and meet-the-professor presentations that feature distinguished physician-scientists from Mayo faculty. The journal club is designed specifically to foster interaction among trainees and for trainees to meet successful physicians and researchers in an informal setting to discuss career paths and ingredients for success as a physician-scientist.
Divisional/departmental research seminars. During the two-year research block, trainees attend and participate in journal clubs, tutorials, courses, and seminar series organized by the departments in which they are assigned.
Mayo Clinic Graduate School of Biomedical Sciences courses. Trainees are encouraged to select Mayo Clinic Graduate School of Biomedical Sciences courses of direct relevance to their training that the Clinician Investigator Training Program supports but does not fund, though funding may be secured through the fellowship program. Graduate courses are available in these programs:

Artificial intelligence in health care
Biochemistry and structural biology
Biomedical engineering
Cell biology and genetics
Center for Clinical and Translational Science (CCaTS)
Immunology
Molecular neuroscience
Molecular pharmacology and experimental therapeutics
Regenerative science
Tumor biology
Virology and gene therapy

Advanced certificates or degrees. Through Mayo's Center for Clinical and Translational Science (CCaTS), CITP trainees may enroll in courses toward a certificate or a master's degree.
Invited speakers
Clinician investigator trainees have frequent opportunities to attend and interact with invited speakers prominent in the field of academic medicine. The interaction provides opportunities to learn from role-model academicians and build relationships with national leaders in academic medicine.
Evaluation
As a trainee in this program, your performance and progress are evaluated carefully throughout the program to ensure you acquire adequate knowledge and develop technical skills.
Career planning
You meet periodically with the program director, your supervising mentor, and a faculty member to discuss the program and your career goals. Mayo Clinic recruits many staff physicians from its own training programs. Career opportunities may be available at Mayo Clinic in Arizona, Florida, Minnesota, and Mayo Clinic Health System.