Curriculum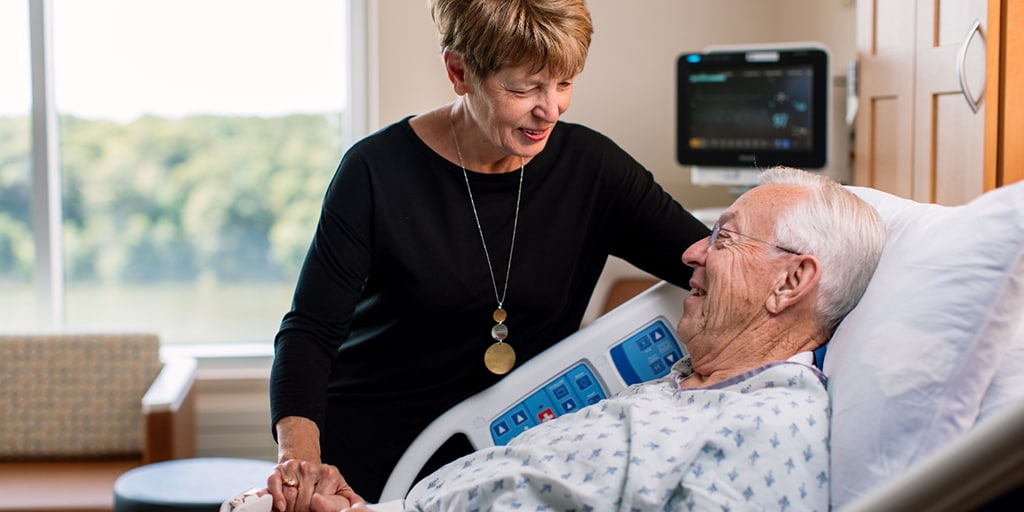 Rotation schedule
The first year offers a wide range of experience with a rotation schedule that encompasses 13 areas plus electives.
Year 1
| Rotation | Length |
| --- | --- |
| Inpatient geriatric medicine service | 2-4 weeks |
| Geriatric orthopedics consult service | 2-3 weeks |
| Physical medicine and rehabilitation (inpatient and outpatient specialty clinics) | 8 weeks |
| Geropsychiatry | 4 weeks |
| Hospice and palliative care | 4 weeks |
| Behavioral neurology clinic | 4 weeks |
| Outpatient geriatric medicine primary care clinic | 4 weeks |
| Home-based geriatric consults (block) | 3 weeks |
| Movement disorders clinic | 2 weeks |
| Urogynecology | 2 weeks |
| Wound clinic | 2 weeks |
| Electives | 13-14 weeks |
| Community nursing home (Samaritan Bethany in Rochester, Minnesota) | Longitudinal |
| Home-based geriatric consultation team | Longitudinal |
| Vacation | 3 weeks |
See the full block schedule.
Longitudinal care experiences
All fellows serve a panel of patients in the ambulatory continuity clinic one half day a week throughout their training. Nursing home practice and periodic home visit blocks are also built into the continuity experience.
Electives
There is a wide array of elective opportunities, which you can customize to develop the skills needed for your individualized career path.
Examples include:
Geriatric cardiology
Geriatric dermatology
Endocrinology with focus on bone disorders
Gastrointestinal motility clinic
Podiatry
Rheumatology
Sleep medicine
Complementary and integrative medicine
Community collaborations
Care Transitions Program
Palliative Care Homebound Program
Geriatrics Boot Camp
Olmsted County Adult Protective Services
Core curriculum
The fellowship's core curriculum consists of weekly didactic lecture series organized into four modules — cognitive impairment, geriatric syndromes, management of chronic disease in the elderly, and palliative and end-of-life care — delivered by interdepartmental staff as well as guest speakers from subspecialty departments.
Additional components include board preparation lectures, monthly journal club discussions, Most Difficult Case conferences, regional and national conference opportunities, and partnerships with community resource programs.
The curriculum, in addition to clinical training, is designed to support all fellows for board preparation, solidify knowledge in current geriatric literature, and develop robust practical skills in the management of complex geriatric medical and social needs.
Journal club
Journal club meetings are held monthly in collaboration with the Palliative Medicine and Geriatric Psychiatry fellows to critically review recent articles in the geriatric literature.
Yearly conferences
Fellows have dedicated trip time available to participate in annual regional and national conferences. Abstract and poster presentations contributions are encouraged at:
Mayo Clinic Annual Update in Geriatric Medicine
Most Difficult Case conference
The Most Difficult Case conference is a multicenter knowledge sharing and teaching collaboration through program networking following the Wisconsin Star Method.
Community immersion
Throughout the training program, you will work closely with community partners to provide high-quality, safe care to older adults in the community.
Partners include:
Olmsted County Adult Protective Services
Home health care agencies
Rochester Senior Center
Adult day care programming
Local hospice agencies
Research training
In the first year, all geriatric fellows have the opportunity to perform research. Often, this includes case-based presentations, reviews of the literature, and observational (cohort and case-control) studies.
You are given the opportunity to present your work at the AMDA — Society for Post-Acute and Long-Term Care Medicine annual conference, Minnesota Medical Directors Association annual conference, and American Geriatrics Society annual meeting.
In addition, you are expected to obtain bronze certification in quality analytics and perform a quality improvement project. Fellows can obtain further research skills through the Mayo Clinic Center for Clinical and Translational Science (CCaTS).
The second year is considered an academic year. As a fellow you can augment your research skills through formalized training in clinical research. This training can include the Postdoctoral Certificate Program or Postdoctoral Master's Degree Program through Mayo Clinic CCaTS. Other opportunities include training in public health (Master of Public Health) through the University of Minnesota.
If you have previous research training, a further year of research can be offered through direct mentorship.