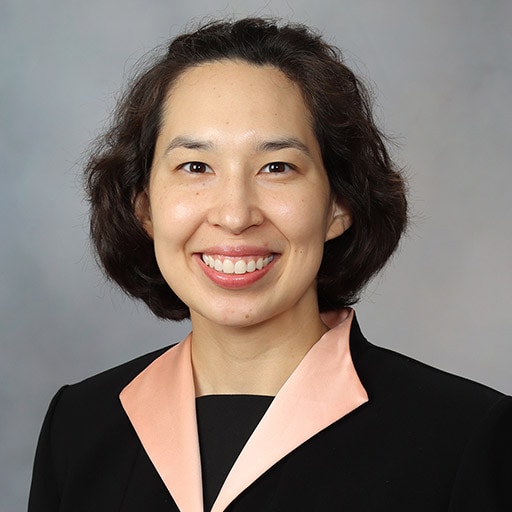 Lara Magnabosco, M.D., M.A.
Why did you choose to train at Mayo Clinic?
So many reasons! The people, opportunities on subspecialty rotations, and that the patient's needs always come first. I love geriatrics because I enjoy older adults and appreciate getting the opportunity to learn each person's story and health narrative. I also like the patient-centered care model as geriatrics is a multidisciplinary field that actively works to engage patients (or caregivers) in the health care collaoration process.

I also love to spend time outdoors and really enjoy all of the greenspace and trails in Rochester.
Medical school: Indiana University School of Medicine in Indianapolis, Indiana
Residency: St. Vincent IM/FM Combined Training program in Indianapolis, Indiana
Hometown: Carmel, Indiana