Curriculum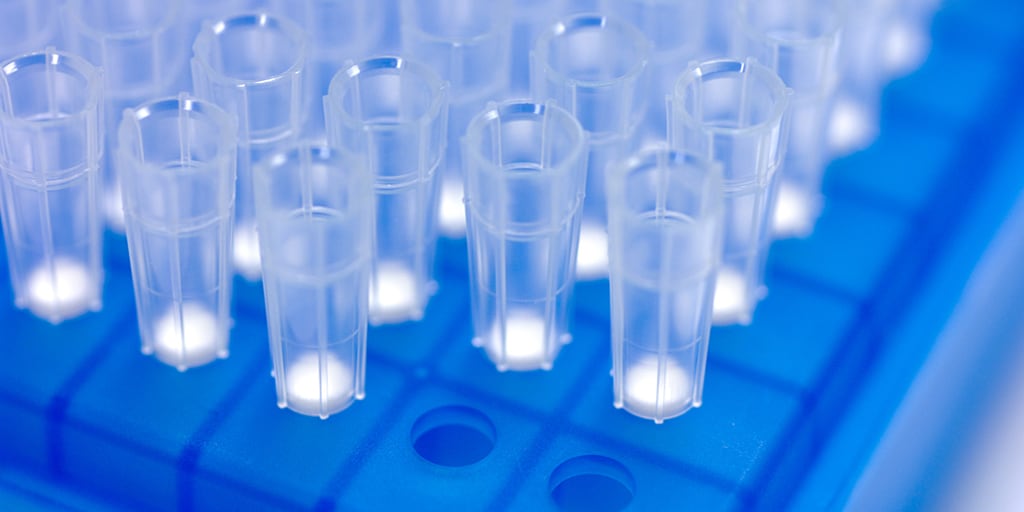 Mayo Clinic's Infectious Diseases Fellowship offers a well-rounded educational experience through a careful balance of didactic instruction and direct patient care. The three-year program provides you with a comprehensive knowledge base that prepares you to independently care for patients with infectious diseases caused by various pathogens. The well-organized, effective curriculum also gives you direct clinical experience and progressive responsibility for patient management.
Clinical training
As a fellow, you rotate through five inpatient hospital consultation services and three outpatient clinics, in addition to e-health, tuberculosis, infection prevention and control, and antimicrobial stewardship rotations. An international rotation is also possible for interested fellows.
During the fellowship, you are encouraged to choose one of the following training tracks during the second part of your first year. The training track allows your training to be structured yet individualized and geared towards your career interest. At the time of graduation, you receive a letter of certification from the Division of Infectious Diseases based on your specialty completion, in addition to your certificate from Mayo Clinic School of Graduate Medical Education.
Traditional Clinician Scholar Track
Transplant and Immunocompromised Host Track
Research Track
Global Health/HIV/TB Track
Intensive Care - Epidemiology and Stewardship Track (focus on Epidemiology and Stewardship)
Intensive Care - Epidemiology and Stewardship Track (focus on Intensive Care)
Orthopedic Infectious Diseases Track
Clinician Education Track
Rotation descriptions
Midway through the first year, you spend two months studying clinical microbiology, gaining hands-on experience in:
Antimicrobial assay techniques
Antimicrobial susceptibility testing
Diagnostic serologic tests
General and anaerobic bacteriology, including blood culturing, antibiotic susceptibility testing, antibiotic assay methods, and immunofluorescent diagnostic studies
Molecular biology techniques, including polymerase chain reaction and DNA probing
Performance of Gram stains and other stain techniques on selected specimens
Setup of biological specimens for cultures
Techniques used in the virology, mycology, mycobacteriology, and parasitology laboratories
Mayo Clinic Laboratories is a world-renowned reference microbiology laboratory for top hospitals across the country. Fellows have direct access to referral microbiology services during training. You can learn more about Mayo Clinic Laboratories, which is Mayo Clinic's reference laboratory.
During the three-year fellowship, you participate in regular continuity clinics in the ambulatory setting, including:
Regular outpatient infectious diseases consultations
Ongoing care of patients with chronic infections
Infectious diseases consultations at the Federal Medical Center in Rochester, Minnesota
The general infectious diseases service provides consultation to all Mayo Clinic inpatient medical and surgical services. You gain experience in the diagnosis and management of:
Community-acquired infections
Nosocomial and health-care associated infections
Surgical infections and other communicable infections
More unusual conditions or infections, such as fever of unknown origin, parasitic infections, and endemic mycoses
You also have teaching opportunities with the internal medicine residents.
Fellows learn to prevent, diagnose, and treat infections that result from complications of hematologic-oncologic disorders and chemotherapy. This clinical service also provides care to a large volume of autologous and allogeneic hematopoietic stem cell transplant recipients.
Fellowship training includes extensive experience in the medical, psychological, and social aspects of infection with HIV and AIDS. Fellows learn to work with a multidisciplinary team in the HIV Clinic to manage the longitudinal changes of AIDS.
For four weeks (half days), you receive infection control and antimicrobial stewardship didactic and hands-on experience. During this time, you are expected to complete the Infectious Diseases Society of America's online Infection Control Course.
Also, faculty are on CDC's Healthcare Infection Control Practices Advisory Committee.
You will learn advanced technologies for antimicrobial stewardship and outbreak detection and computer-based antimicrobial stewardship.
The intensive care unit (ICU) service is a regional referral center for critical care — which includes nearly 200 ICU beds at Mayo Clinic's campus in Rochester, Minnesota, serving a Level I Trauma Center — performs consultations for medical, surgical, neurological, and other intensive care unit patients. Fellows gain experience diagnosing and managing nosocomial pneumonia, systemic inflammatory response syndrome, meningitis, and other life-threatening infections.
A critical care fellow rotates with an infectious diseases fellow on the ICU infectious diseases service each month.
The orthopedic infectious diseases service provides consultation for patients with bone, joint, and musculoskeletal infections. Faculty members are lead authors of national guideline committees (Infectious Diseases Society of America).
You learn to diagnose, treat, and manage:
Diabetic foot infections
Osteomyelitis
Outpatient antimicrobial therapy
Prosthetic or other bone or joint infections
Skin and soft tissue infections
Specialists in the Mayo Clinic Transplant Center in Rochester, Minnesota, perform over 800 transplants each year. Mayo's transplant programs in Minnesota, Arizona, and Florida are collectively the largest in the U.S. and rank among the best in terms of survival rates of patients and organs.
The transplant program at Mayo Clinic integrates services for patients and brings the collective knowledge of all Mayo specialists to bear on the most difficult transplant problems. Mayo's transplant infectious diseases service is an integral member of a multidisciplinary team caring for all solid-organ and bone marrow transplant patients.
Infectious diseases fellows develop skills in evaluating the febrile transplant patient, treating and preventing opportunistic infections, and using various means for preventing infection in this patient population.
You rotate for four weeks (half days only) in the Travel and Tropical Medicine Clinic (a large pre-travel counseling and immunization clinic) to learn about pre-travel management and post-travel evaluation in a traveler who returns ill. This is a large referral practice for infections in return travelers, including malaria and other parasitic diseases.
The tropical medicine experience may be supplemented with a rotation in the Republic of the Philippines.
You may spend elective time gaining additional research and clinical experiences in:
Infection control
International clinical rotations, such as Mayo's exchange program with the University of the Philippines—Philippine General Hospital
Other international experience through the International Health Program
Microbiology
Pediatric infectious diseases
Molecular biology
The six-week molecular biology techniques class is a didactic and hands-on laboratory training course structured to allow each student to perform a set of experiments in an up-to-date, modern molecular-techniques setting. The class is designed for individuals with little or no previous molecular biology experience. It provides an opportunity to learn techniques in a low-pressure environment.
Call frequency
Your call schedule is different for each rotation. Mayo Clinic follows the recommendations of the Accreditation Council for Graduate Medical Education (ACGME).
Off-hours call during the week is shared among fellows on inpatient services. Only fellows on nonclinical rotations (first-, second-, or third-year fellows on research or other non-inpatient assignments) take weekend call, which occurs from Saturday at noon until Monday at 8 a.m.
On average, fellows take one weekend call for every six to seven weeks when not assigned to a hospital rotation and four to five weekday calls each month when assigned to an inpatient hospital rotation. Work hours are monitored by the program director to ensure full compliance with ACGME duty-hour requirements.
This plan provides a minimum of four continuous 24-hour off-call periods every four-week period for rest and restitution. Fellows are limited to no more than two weekends of call each month during nonclinical rotations.
All fellows on inpatient services work half-days on Saturdays.
Moonlighting
Licensed fellows beyond the PGY-4 level may moonlight. Moonlighting activities may only be scheduled during times when fellows are assigned to nonclinical rotations. Fellows working with a J-1 visa or H-1B visa may have additional restrictions. Duty hours are monitored to avoid excess fatigue. All moonlighting activities should be preapproved by the program.
Didactic training
Infectious diseases fellows participate in more than 250 individual conferences each year.
Weekly core curriculum of infectious diseases topic reviews by faculty
Bimonthly journal club alternately focusing on HIV and general infectious diseases topics with an emphasis on critical evaluation of recent literature
Quarterly Infection and Immunity Research Club featuring renowned, invited external speakers
Weekly clinical case conferences involving current inpatient and outpatient cases
Monthly Mayo multi-site case teleconference
Monthly HIV lecture series
Monthly infectious diseases research conference
Monthly global health lecture series
Infection control course hosted by the Society for Healthcare Epidemiology of America and the Infectious Diseases Society of America
Certificate in clinical and translational research through the Mayo Clinic Center for Clinical and Translational Science (CCaTS), which requires 12 credits
Online Mayo modules
Mayo tuberculosis course
Presenting at the annual Infectious Diseases Fellows Forum, a one-day forum organized by the Mayo Clinic Infectious Diseases Fellowship
Committee assignments
During the fellowship, you are assigned to actively participate in divisional and institutional committees, including the infectious diseases research, education, and clinical practice committees, which allows you to gain experience in administrative roles.
An appointment to the hospital infection control committee helps you understand the basic principles of infection control, surveillance methods, isolation procedures, and the investigation of outbreaks.
Other opportunities, such as appointment to the Pharmacy and Therapeutics Committee, provide experience in processing and evaluating new antimicrobial and other drug reagents.
Research training
You are expected to participate in research projects under the mentorship of Mayo consulting staff. Research opportunities at Mayo Clinic are diverse and outstanding, and they include opportunities for clinical studies and laboratory-based basic and translational projects.
You may participate in clinical research by using the extensive electronic medical record and clinical databases that are available. The infectious diseases laboratory offers many research opportunities using in vivo and in vitro techniques. Other laboratories within or outside the Division of Infectious Diseases also offer opportunities to pursue basic science bench research.
Find out more about research in the Division of Infectious Diseases.
The Division of Clinical Microbiology is active in broad areas of applied or translational clinical research, and interest in basic research can be satisfied by collaborative efforts with Mayo's basic science departments, which focus on:
Cell biology
Experimental pathology
Immunology
Microbiology
Pharmacology
Vaccinology
Fellowship research protocols are reviewed and approved by the Division of Infectious Diseases Research Committee and the Mayo Clinic Institutional Review Board. Fellows are encouraged to present research results at national infectious diseases meetings and publish them in peer-reviewed journals.
Current research programs in infectious diseases at Mayo Clinic include:
Clinical trials involving new antimicrobial agents
Prosthetic joint infections
Vertebral osteomyelitis
Mycobacterium tuberculosis and other mycobacteria
Immunologic and pathogenic factors in viral infection
Interactions of HIV proteins with host-cellular proteins
Investigation of new or novel antimicrobial agents in vivo and in vitro
Molecular determinants of HIV disease progress or rates
Molecular identification and mechanisms of emerging bacterial resistance
Novel applications of molecular diagnostic and epidemiological techniques
Pathogenesis of viral persistence in HIV infection
Cytomegalovirus infection after transplantation
Transplant infections
Infection control
Endocarditis and endovascular infections
Cardiac device infections
Fungal infections
Phage therapy
Implementation science
Artificial intelligence and population health
Learn more about research resources at Mayo Clinic.
Teaching opportunities
Opportunities are available for you to teach rotating residents and medical students.
Evaluation
To ensure that you acquire adequate knowledge and develop the appropriate technical skills to meet program expectations, your performance is monitored carefully during the program. You are formally evaluated using a number of sources, including multisource evaluations, objective structured clinical examinations (OSCE), Simulation Center and in-training examinations, which are reviewed by the program director as well as the clinical competency committee.
You also evaluate the faculty to ensure that your educational needs are being met. The Infectious Diseases Fellowship also undergoes an annual internal evaluation by Mayo Clinic School of Graduate Medical Education. Faculty development is monitored, and all faculty members are encouraged to participate in development programs that would enhance their ability to teach, mentor, and provide feedback.
Additional training
Master's degree or diploma in clinical research
The Mayo Clinic Center for Clinical and Translational Science (CCaTS) and Mayo Clinic Graduate School of Biomedical Sciences collaborate to offer a postdoctoral master's degree in clinical research for fellows interested in clinical research. If you plan to do clinical research during your second year, you are encouraged to undertake the coursework to complete the postdoctoral certificate in clinical research, which requires 12 credits.
The master's program is only allowed during the Infectious Diseases Fellowship on a limited basis.
Visit the CCaTS website to learn more about Mayo Clinic's clinical research training programs.
Courses
The Division of Infectious Diseases supports the tuition to complete the Infectious Diseases Society of America's online Infection Control Course during your training.
It will also pay for your attendance of one of these courses:
Denver TB Course, a four-day course offered through National Jewish Health
A one-month molecular biology course at Mayo Clinic during elective or research time