Research Opportunities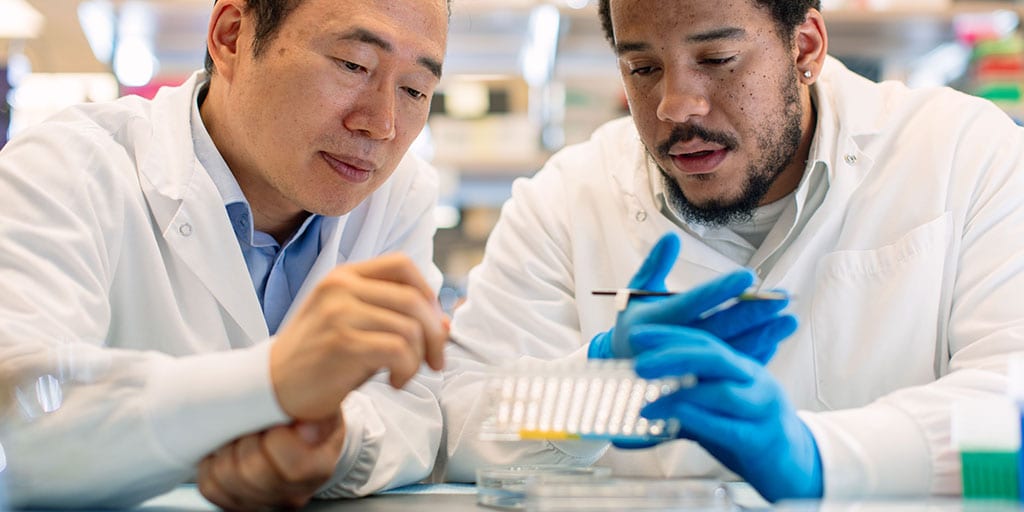 Mayo Clinic is a leading academic medical and research center with an annual research budget of $825 million, of which $490 million comes from external grants and contracts.
During your training, you have the opportunity to work on a wide range of basic, translational and clinical research projects in state-of-the-art facilities. You can also conduct clinical research in conjunction with your clinical rotations.
Most residencies and fellowships include dedicated research time designed to enhance the training experience.
Key factors that distinguish Mayo Clinic research include:
Collaborative environment to share resources and ideas. While each Mayo Clinic investigator has a competitively funded independent laboratory, there are active collaborations with other research groups and clinicians within the institution and other research centers.
Outstanding core laboratories and facilities. Mayo Clinic has about 50 research centers and programs, more than 20 core resources, and nearly 400,000 square feet of research laboratory space.
Access to clinical data for clinical and translational research. As a researcher, you have access to invaluable clinical data from more than 6 million patient histories from Mayo Clinic's premier clinical practice. Because of the consistent care models used within each medical and surgical specialty, researchers have the opportunity to conduct retrospective clinical studies with high statistical significance.
Centralized research resource coordination. Research resources are coordinated through centralized research administration, so science can proceed quickly and efficiently. Individual labs and investigators need not spend precious research time with administrative activities.
Biostatistics and scientific publication services. At Mayo Clinic, you have access to extensive biostatistics support for assistance with research study design and data management and analysis. In addition, the Section of Scientific Publications, which serves as the in-house editorial office for Mayo Clinic scientific publications, can advise and assist you at all stages of writing and publishing manuscripts.
Read more about Mayo Clinic research and the broad range of scientific activities taking place each day.
Mayo Clinic research by the numbers
These statistics are accurate as of year-end 2018.