Resident Life
Wellness initiatives
As a resident, your physical and mental health is a priority to both Mayo Clinic and the department. Residents have access to several resources to promote well being, as well as time off clinical duties to attend appointments.
Dan Abraham Healthy Living Center
Well-being
Groups on campus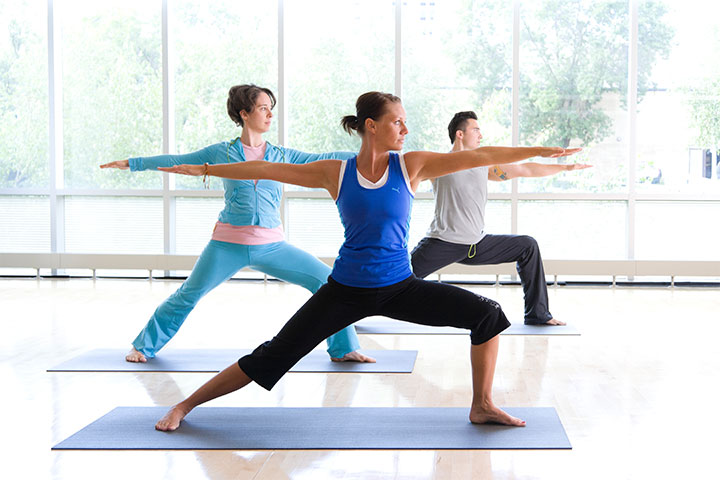 Trainees have access to the Dan Abraham Healthy Living Center (DAHLC), which is located on both Mayo Clinic campuses (downtown and Saint Marys) in Rochester, Minnesota. This state-of-the-art fitness facility offers basic classes (including free weights, stretching, cardio, and more), drop-in classes, evaluation services, group training, virtual personal training, and virtual wellness coaching.
Membership to the DAHLC is available at a low cost to trainees and their families through payroll deduction.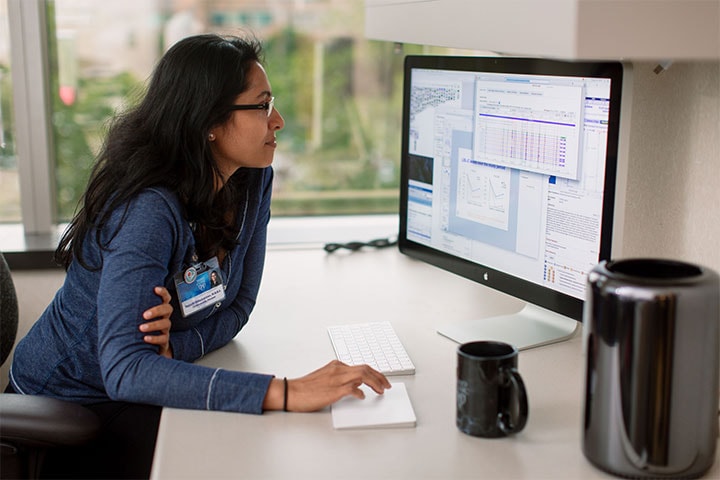 The Student Services office provides resources to promote academic, emotional, social, cognitive, financial, and physical well-being. Career and academic services include academic advising, peer tutoring, and accommodations for learners with disabilities or health conditions. Mental health services, counseling, interview practice, and a variety of enrichment sessions on topics like budgeting, resiliency, and stress and burn-out are also available through the Student Services office.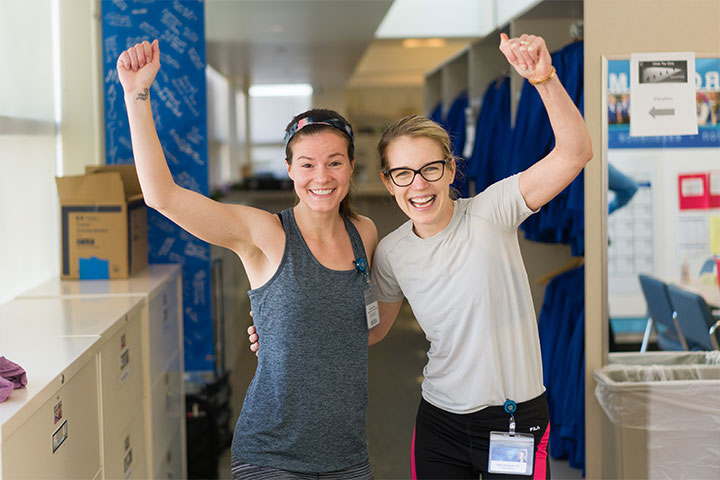 Several groups on campus help you connect with other fellows and their families, such as the Mayo Fellows Association, the Mayo Families' Connection, and Mayo Employee Resource Groups. These groups help enhance your training by providing and organizing wellness initiatives and social activities.
Workshops for spouses and significant others are also available.
Accompanying Talent
Mayo Clinic is committed to help your spouse and/or significant other find employment prior to your move to Rochester. This program, referred to as Accompanying Talent, is available to all matched trainees and has contacts with employers in Rochester, the surrounding area, and Minneapolis/St. Paul.
We offer opportunities for your spouse or significant other to connect with opportunities at Mayo Clinic as well as with external companies. Personalized support is available, including:
Career counseling
Resume writing and interviewing workshops
Mock interviews
Invitation-only networking
Informational interviews or job observations
As native Texans from Dallas-Fort Worth, moving to a smaller city in the heart of the Midwest was a giant leap of faith for our family. Having lived here for four years now, life in Rochester has truly been a dream. An idyllic setting where small-town charm is blended with a cosmopolitan community, we've been so fortunate to raise three kids here while enjoying the outdoors, entertainment, and local traditions. As a resident, you are equipped to flourish inside and outside the clinic walls.
Chris Thuc Ha, D.O.
PM&R resident
Living in Rochester
A short drive to the Twin Cities (Minneapolis and St. Paul), Rochester was founded in 1854 as a stagecoach stop. Dr. William W. Mayo arrived as an army surgeon for the Civil War, and the rest is history.
Rochester is the third largest city in Minnesota with a population of 220,000 in its metro area. Known as "Med City," Rochester has been voted by Money and U.S. World News & Report as one of the best places to live in the U.S., with the perfect combination of convenience, cost of living, and culture.
Destination Medical Center
In 2013, the Governor of Minnesota signed a bill known as Destination Medical Center (DMC) — a $5.6 billion collaboration between Mayo Clinic and the state of Minnesota to make Rochester a global destination for health and wellness. DMC is a 20-year plan of economic development, innovation, and growth.
While other cities in the U.S. may be experiencing an economic downturn, Rochester is growing at an incredible rate. Every week, new local restaurants, bars, coffee shops, breweries, entertainment centers, and high rise apartment buildings are popping up in our beloved city. The skyline is changing rapidly, and we can barely keep up.
Rochester offers a simple day to day life that allows you to maximize your time off, minimize commute time, and be part of a community. Those who are single, married, have a family, and everything in between can find a home here. You can take advantage of the beautiful scenery and enjoy each of the seasons in Minnesota (yes, even the winters). Rochester will no doubt hold a special place in your heart as part of your Mayo Clinic journey.
Josh Romero, M.D.
PM&R resident
Life as a resident
Explore just a few ways residents maintain balance between work responsibilities and hobbies, family, and friends outside of the clinic.